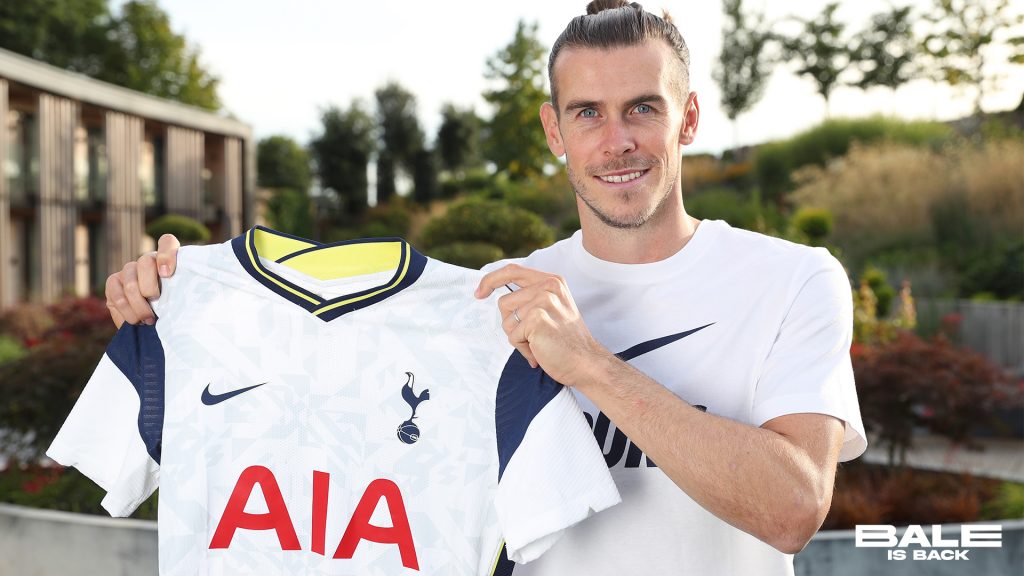 Tottenham Hotspur announced the return of Gareth Bale. The Welsh star has returned to the white half of London. Departing the Spurs as young lad and signing on for Real Madrid; Bale became the most expensive signing.
However things have gone a bit dodgy with Zinedine Zidane. The Wales international is not in Zizou's plans anymore. Moreover he has kept Bale on the sidelines and made it clear. He doesn't want him at Madrid anymore.
Tottenham Hotspur announce Gareth Bale
Gareth Bale is back on a season long loan from Real Madrid. He has won quite a lot at Real Madrid. Moreover he was a part of the Real Madrid squad that won 3 UEFA CHAMPIONS LEAGUE in a row. Plus who can forget his wonder goal in the final against Liverpool.
Bale still boasts of great technical play. His blistering pace may not be at it's peak but he's no less the player. On his day he can single handedly win matches. Jose Mourinho will be delighted with this signing. Gareth will add loads of experience to the squad.
Bale announces his return!
Gareth Bale has announced his return in style. He left Spurs 7 years ago and he's well and truly back. Speaking to the Spurs media he said – " I'm well and truly BACK"
He will be wearing the no.9 jersey for Tottenham this season. Spurs are going to be paying half of his mammoth 500,00 pounds wages. Daniel Levy is said to have played a very important part in thus deal.