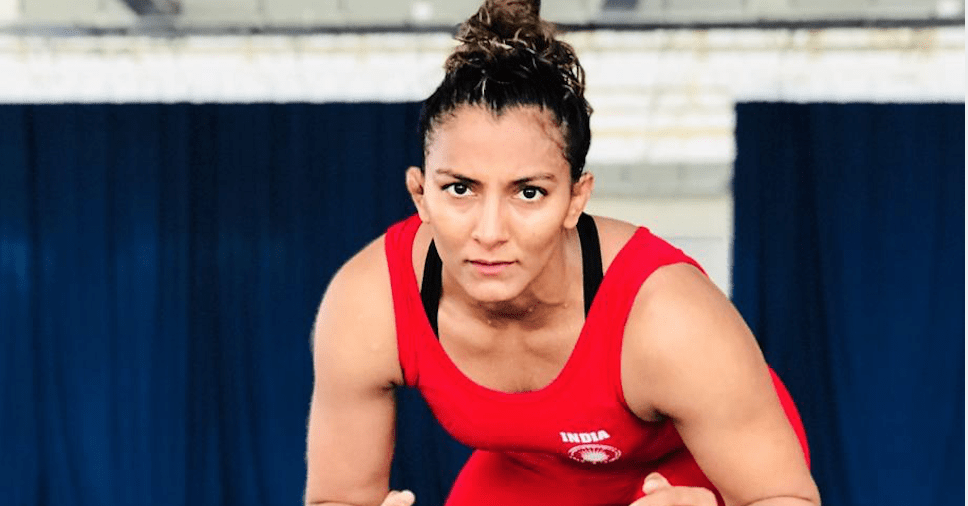 It has been almost after 1 and a half years since Geeta Phogat was away from the sport of wrestling. But time seems to be on her side now, with the Tokyo Olympics being postponed until July 2021. She has an immense amount of time to train herself in the best way possible. Much like what was stated in the movie 'Dangal', Geeta Phogat is yet to fulfill her father's dream to clinch an Olympic medal.
If the Olympics were to be held this year itself, the 31-year-old wrestler would have not qualified for the same. Since 2018, she has been away from the sport, spending time with her family and eventually giving birth to her baby-boy, Arjun. However, it feels like Covid-19 has given her a 2nd chance.
The eldest Phogat sister spoke to Wrestling TV and quoted, "I will be competition ready in the next two to three months. It is good as I can also try to make the team for the world championship. Rest it will be on the Wrestling Federation of India to decide who they send for the tournament."
The struggle to grab a spot in the 62kg fit
Currently, Geeta weighs, 72kgs and to get herself eligible for the spot she wants, she has to lose weight, along with gaining strength to compete amongst the likes of Sakshi Malik and Sonam. Both, Olympic medallist Sakshi Malik and World champ Sonam are looking in better shape and form, but it's up to time to tell who really qualifies.
While talking about cutting weight and gaining strength, Geeta said, "I had put on weight due to pregnancy. But now, I have changed my diet and am eating clean. I have also started running and mat training which will help me regain my fitness back," as published by Wrestling TV.
Also Read: "Since the Olympics has been postponed, I'm hoping to compete in it", says veteran Wrestler Geeta Phogat