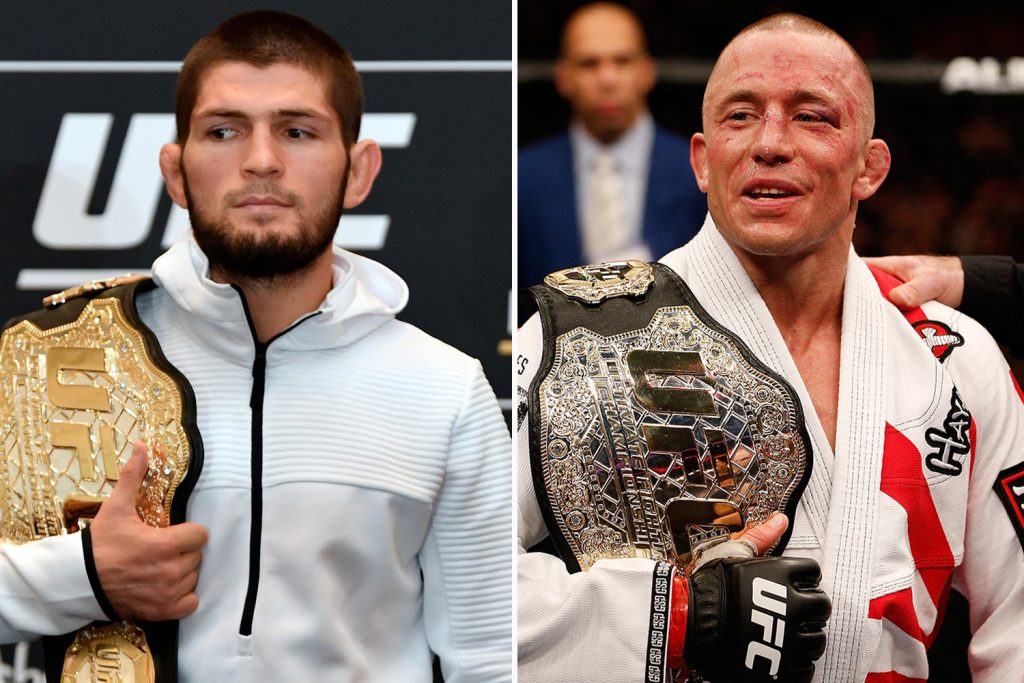 George St. Pierre, the most decorated sportsman in the history of MMA. St. Pierre has time and time again showed why he is ranked among the best.
He is a three-time welterweight champion and a middleweight champion making him only the fourth sportsman to become a two division champ. And to add to his achievements, he is all set to be inducted in the UFC Hall of Fame this year.
George St. Pierre talks about fighting Khabib-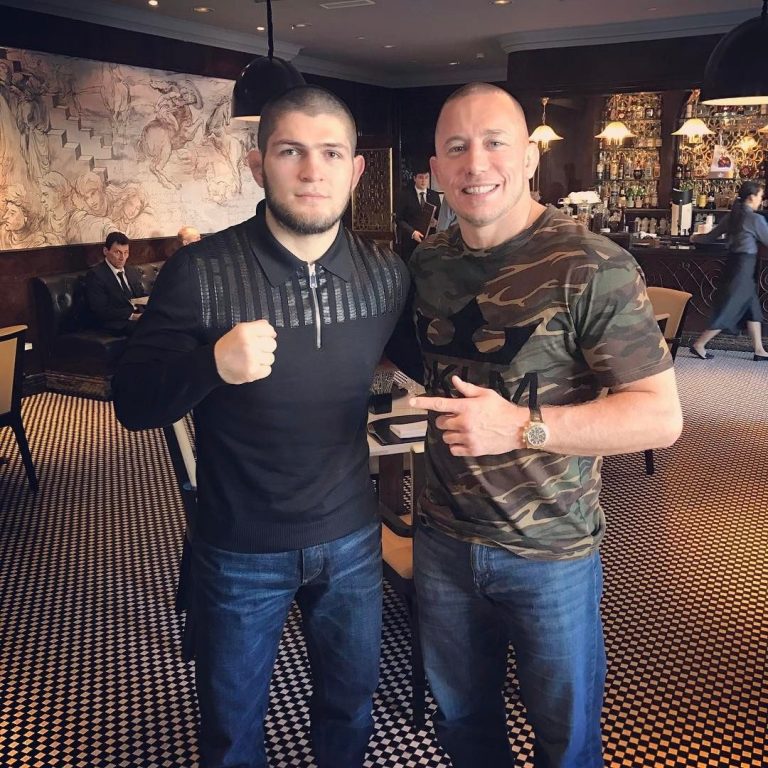 Over the course of the past few years, St. Pierre's name has been linked up with undefeated UFC Lightweight Champion Khabib Nurmagomedov. Both fighters have utter respect for each other and are known as the two most complete fighters in MMA history.
There have been talks of both fighters facing each other but with Khabib ruling the Lightweight Division and GSP retired, the fight between the two seems far away.
In a recent interview when asked about entering the Octagon again, GSP said "There's a lot of infrastructure problems in the weight class. He's fighting at 155. I know I can go at 155, but the problem is now I'm 39. Three years have passed [since my last fight]. I haven't cut weight for a long time. If I go down to 155, my performance will be compromised."
"I know Khabib is about the same size as me, he's maybe bigger than me when he's off season. I never got up to 200 [pounds]. I'm at 185. So that turns to his advantage if we cut more weight, he's able to bounce back more than I am. He's used to it."
With talks of whether Khabib and St. Pierre would ever share the Octagon, the former two-division champ had this to say, "I don't know. I've never fought at 155. He knows. I believe to make it fair we need to fight in a place where we've never been, both of us. That would have to be a condition to me coming back if it happens."
With Khabib not being sure about his future with the UFC after his contract ends, the last fight of his career should take place with the best to ever bless this sport. Khabib vs St. Pierre although a dream, would be the match everybody would want to see. The greatest in the former UFC days vs the greatest in the present UFC days.
Also Read: Conor McGregor will "dominate" Khabib Nurmagomedov "in every aspect" in the rematch, believes Dillon Danis