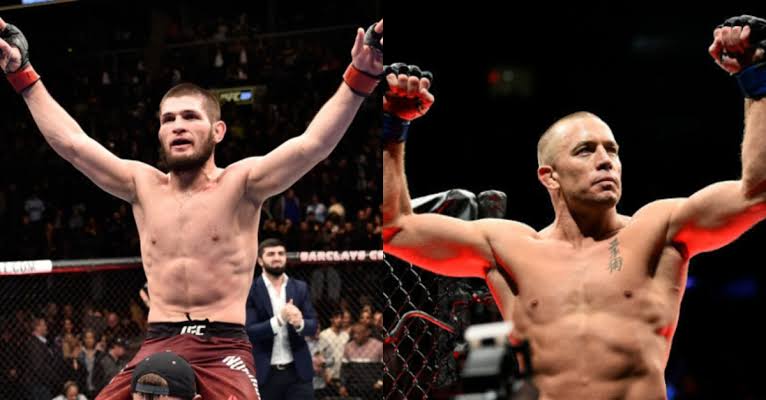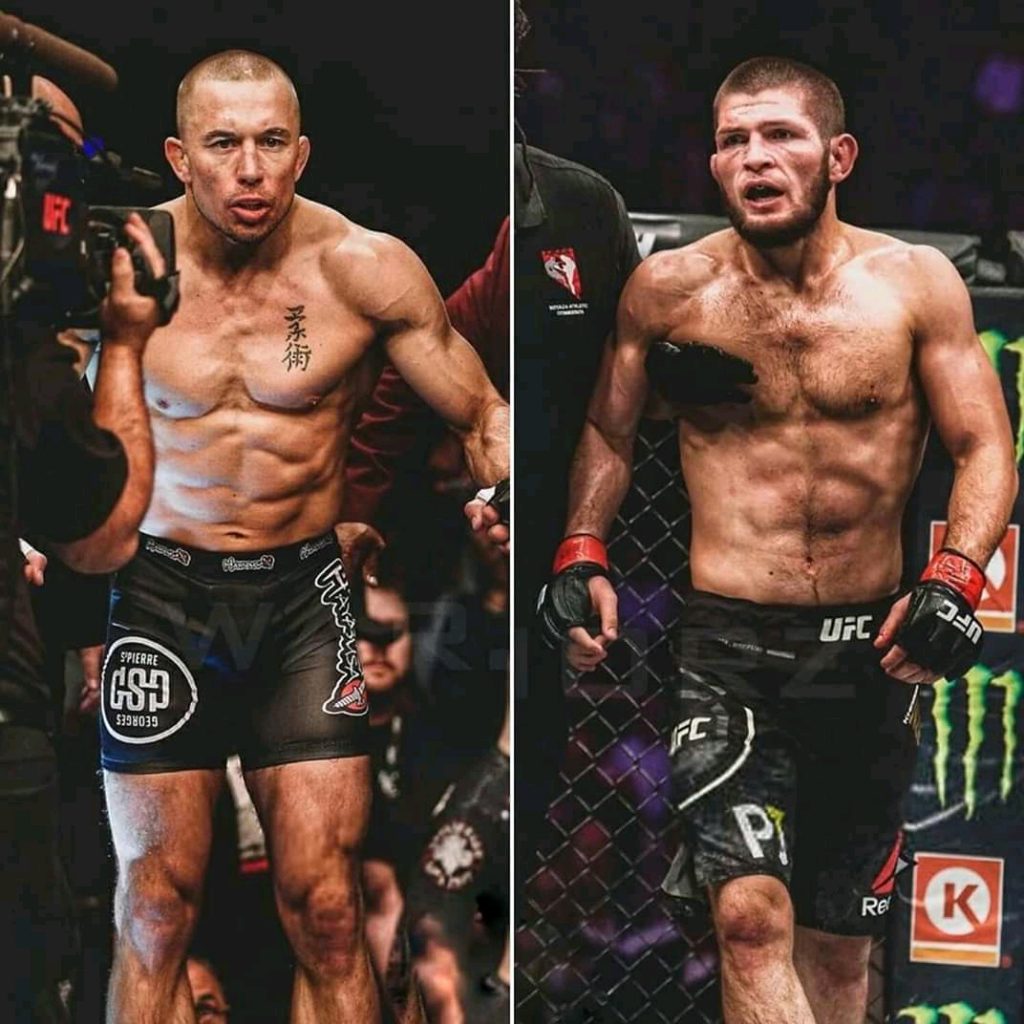 UFC megastar Georges St-Pierre has hinted at his agreement over the fight with undefeated Lightweight champion Khabib Nurmagomedov. He said that the promotion knows where to find him if they have "an offer he can't refuse" for a superfight with Khabib.
In recent days, the speculation of a potential showdown between Canadian former two-weight king St-Pierre and current 155lbs ruler Khabib have resumed. These are  partly fueled by comments GSP himself made at the end of July. He praised the Dagestani as seeming like "the perfect fighter."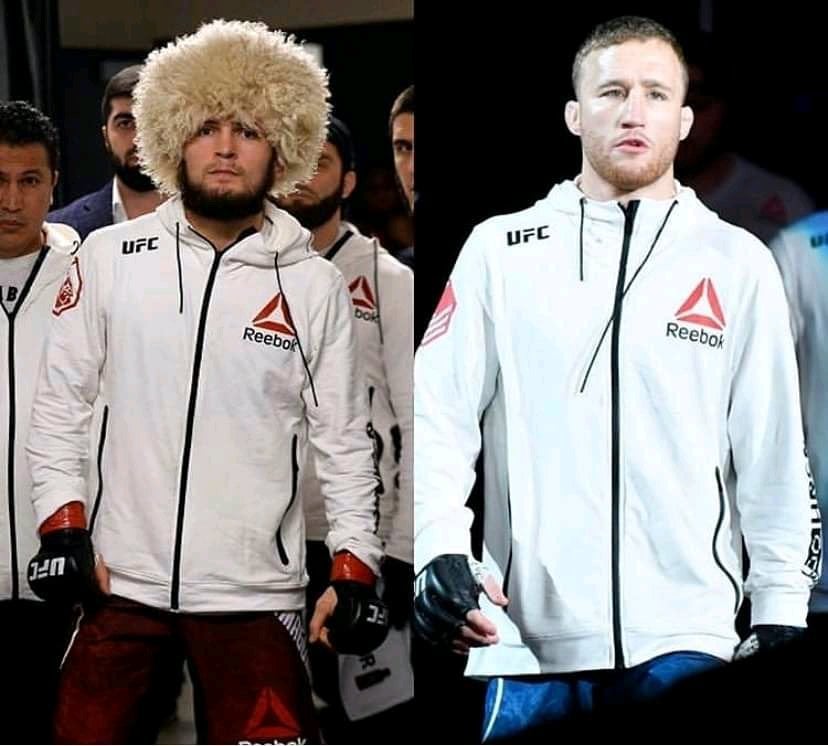 Besides, UFC President Dana White has also suggested that he would be open to giving the fight the greenlight.
If Khabib wins the fight against Justin Gaethje, he would reach 29-0 and thoughts would immediately turn who would be Khabib's 30th and the final opponent.
Khabib has already expressed his plan last week. He stated that he is targeting the fight with Justin Gaethje followed by an April meeting with 39-year-old St-Pierre. He has earlier expressed his vast respect for.
St-Pierre hints at his return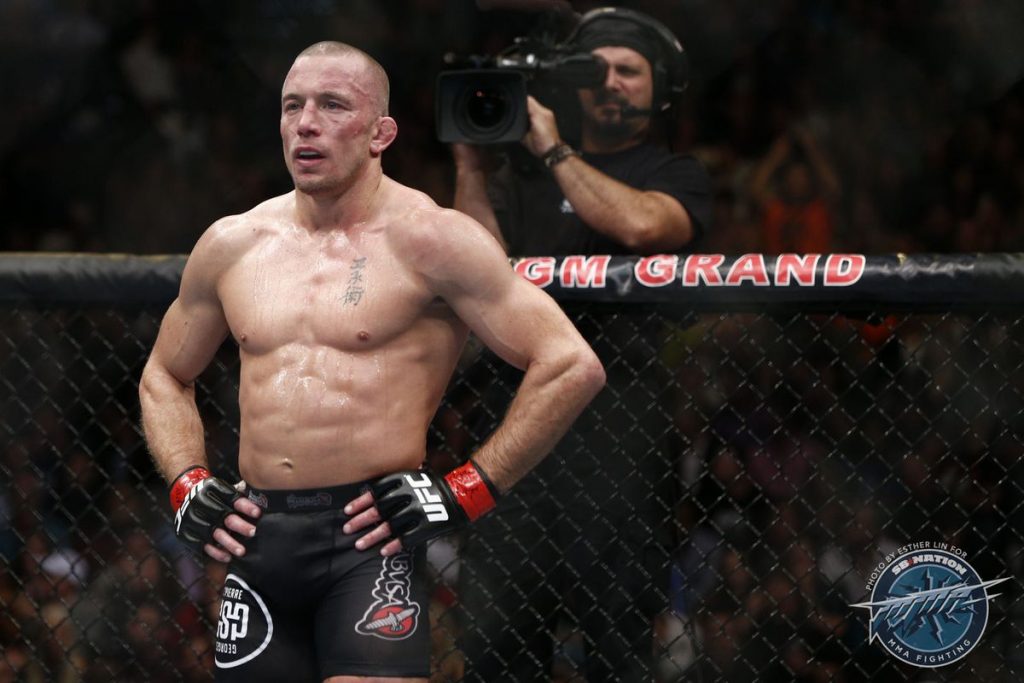 While speaking with RDS in French, Hall of Famer St-Pierre hinted again that Khabib could tempt him out of retirement.
"I'm still in good shape, not because I have a fight coming up, but because I like to stay that way," said St-Pierre. He has last time stepped into the octagon in November 2017. Then he defeated Michael Bisping and won the middleweight title. However, he immediately gave up the title then.
He added: "Having said that, I'm not in fighting form. If I had a fight, I'd have to go to training camp. I just got into the Hall of Fame, I'm retired and I'm fine."
He further said that if UFC has a good offer, they can call him. "If the UFC has something to ask of me, an offer to make that I couldn't refuse, they (can) just call me, they know where to find me," he added.
It's also believed that Khabib's late father Abdulmanap wished his son to retire only after reaching 30-0. Now, Khabib will be putting his life into this wish.
Also Read: Dana White rules out Conor McGregor vs Manny Pacquiao; Says "I am not interested any of this s**t"