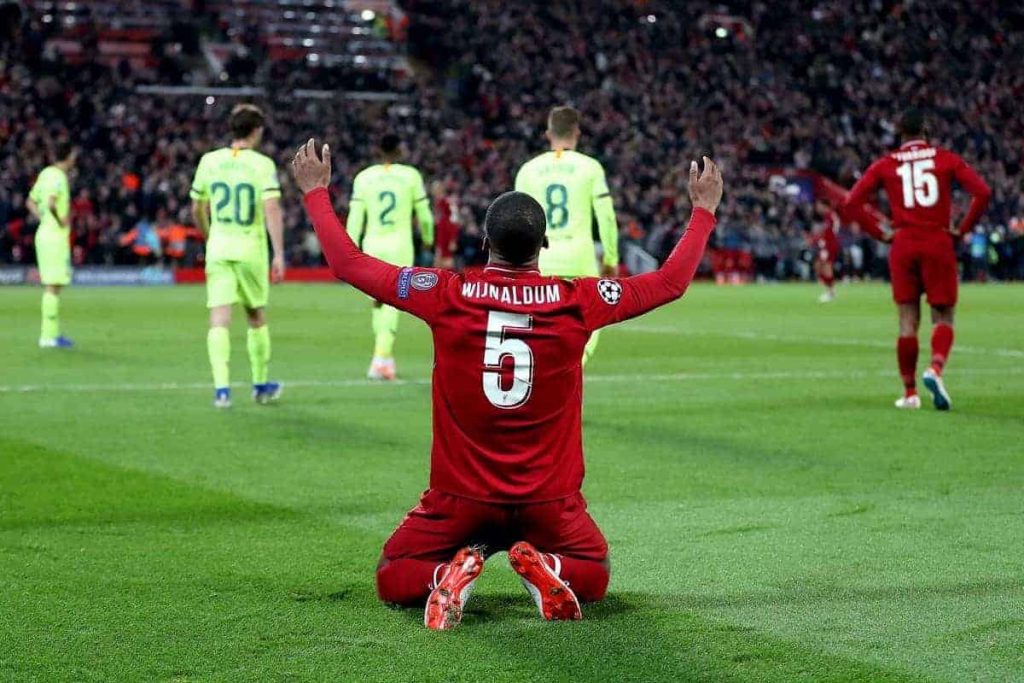 The Dutch midfielder is closer to signing a pre-contract with other clubs than signing a new contract extension with Liverpool it would seem. Liverpool and his representatives have been struck in an impasse and haven't made any progress. His departure could sting Liverpool more than people would admit.
The player who has sacrificed the most for Liverpool
Georginio Wijnaldum plays as an attacking midfielder for the Netherlands national team. During the recent international break he scored 3 goals over three games. It becomes better when you realize the fact that Netherlands only scored six goals in those three matches. A player like him is expected to score a lot of goals for Liverpool, and yet he hasn't.
Despite scoring a lot of important goals for Liverpool, he hasn't scored as much he would like to. For Liverpool he plays in a deeper role as he truly embodies Jurgen Klopp's philosophy. His work rate is really good and is similar to Sadio Mane, Roberto Firmino and Jordan Henderson's work rate. The fact that he has sacrificed his favored role and the position where he excels at for the team's betterment speaks volumes.
No one will ever forget the two goals he scored against Barcelona in two minutes when he was introduced as a substitute. The timing of both his goals almost coincided with the goals scored in another remarkable Liverpool comeback, that of the one against AC Milan. His goal against Cardiff in the 2018/19 season and Sheffield United in the 2019/20 season are important too.
A player like him, who has stayed injury free for most of his life and played the role his manager asks him to play comes along only once. Liverpool will regret letting him go on a free transfer and more than that Liverpool will regret letting him go itself.
Jurgen Klopp expects his midfielders to cover the space the attackers leave behind and also link both the defense and attack. Not many can do the job like Georginio Wijnaldum.
Also read: Liverpool in contact with Ajax for young defender's transfer