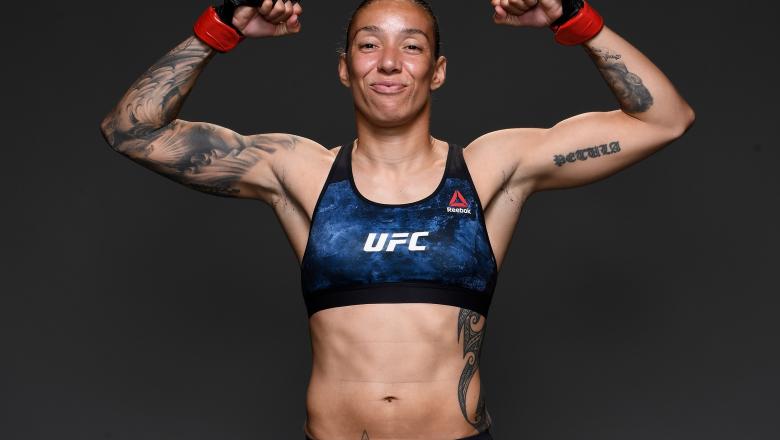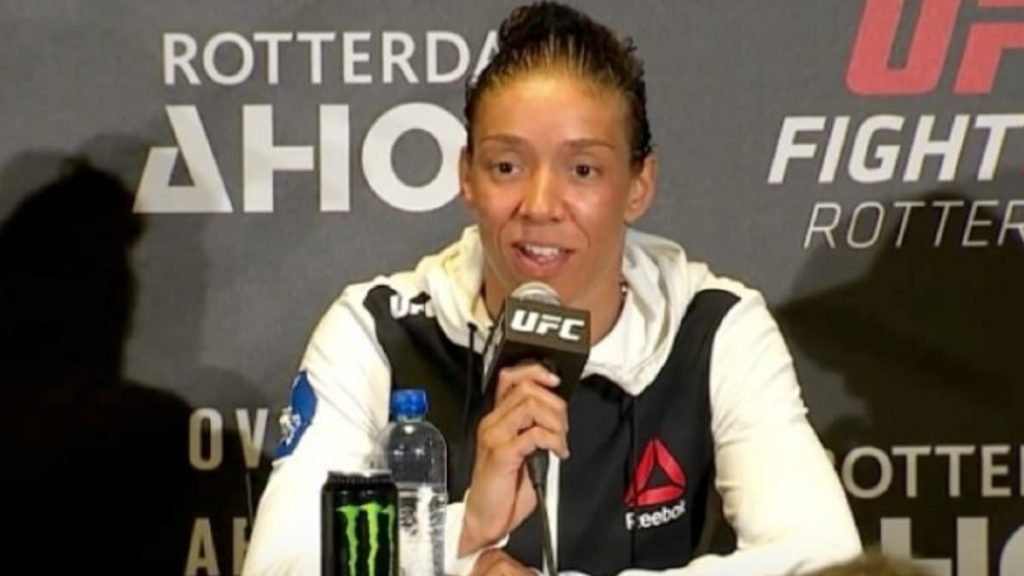 Germaine de Randamie, feels that she deserves more respect after absolutely dominating Julianna Pena ultimately causing her to submit via Guillotine Choke. The Dutchwoman who is the former featherweight champion was happy with her win, but not with the way she is being treated by the MMA Company.
Germaine was in a lukewarm spirit at the post-fight conference despite winning the performance of the night bonus for her submission victory over Julianna Pena. She looked quite visibly dejected while answering the questions shot at her.
"I don't want to be a jerk", says Germaine
The win means Germaine is surely the number one contender for the women's bantamweight championship. Despite her impressive credentials ,her fights don't even make it to the co-main event, let alone main event. So, it is very clear why the Dutchwoman is visibly frustrated. She also said that she has a full time job as a police officer back in her hometown and it is not easy juggling between the two.
"I honestly believe I'm not getting the respect I believe I deserve. I made history a lot of times in my career and I really did not get the respect. I've seen in the past that if you're being a jerk you get respect here in the UFC. I don't want to be a jerk; I want to stay true to myself. But I believe I deserve a little bit more respect for all I have done in my career. I'm 36 years old, I have a full-time job, I train besides being a police officer. It's not easy. I'm getting older and it's not easy. But I still do it so I deserve a little bit more credit for that."
Well, looks like the UFC definitely need to put some respect on her name. All these things said and done, chin up Germaine!
Also Read: Dana White is a happy man