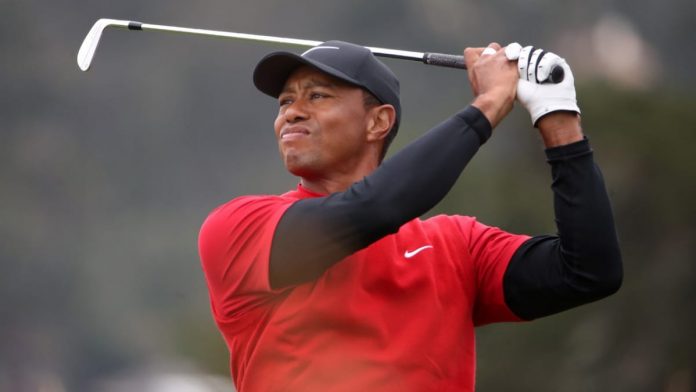 Following the horrific car crash, legendary golfer Tiger Woods returned to action at the PNC Championship. Woods almost lost his leg in the accident yet there he was in Florida, all set to hit some. Woods entered that tournament with his son Charlie as he surprised one and all with his early comeback from the accident.
The 45-year old's return sparked speculations over when he will play next. Woods' "good friend" Lee Trevino shares that he knows the answer to some of the most soughafter questions but will not be divulging any details just yet. Trevino was seen having a good long talk with Tiger Woods following the PNC Championship.
"See now that I've turned 82, I'm in Vegas every week. It stays in Vegas," Trevino said. "We had a great conversation yesterday. It's beautiful. It would make headlines. You write about it, and if it was visible, you figure it out. You write stuff, anyway, that's not true, so go ahead. I read it every day.
"You're not getting nothing from me. I know when he's going to play and when he's not. He already told me all that stuff. He and I are good buddies. We've been good — I've known him since he was 8 years old. Appreciate him very much. I know what he's going through. I've gone through these back operations and stuff, and whatever time limit you give him, he'll beat it."
"It's frustrating when I don't hit the ball as far as I know that I can," Tiger Woods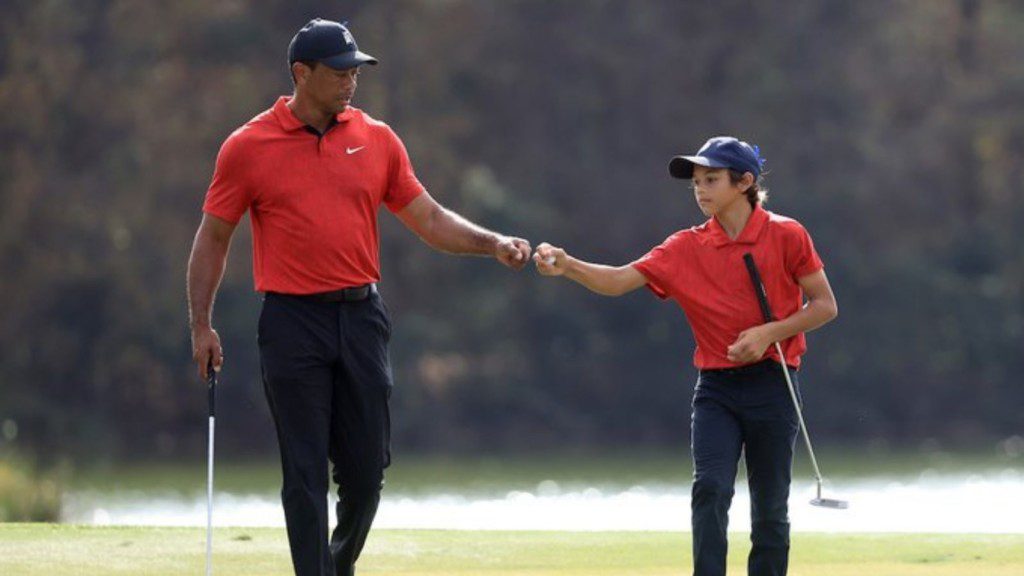 Tiger Woods and his son Charlie put up a great show in Florida but had to settle for the second spot. Team Woods dropped 11 straight birdies at the Ritz-Carlton Golf Club to briefly tie Team Daly for the lead. But it just wasn't enough at the end of the day as John Daly and John Daly II went on to lift the title by two strokes.
Despite a promising show, Tiger was not satisfied with his performance in Florida. The veteran golfer shared that he is not hitting it as well as he used to and that is something he will be working on as he looks to make a strong comeback. "It's frustrating when I don't hit the ball as far as I know that I can and the shots that I see don't come off the way I want," Woods said after his round.
"I hit two good shots today — well, three, they came off exactly how I wanted to. By old numbers, but as I explained to you guys down in the Bahamas, I don't have endurance. I haven't played. This is, what, my fourth, fifth round the entire year. I don't have any golf endurance.
"It's tiring out there, so it was a slow day. But that's something that I'm going to have to, if I want to compete out here at the Tour level, I'm going to have to get the endurance back and hit thousands upon thousands of golf balls. Just takes time."
On his path to recovery, Tiger Woods has undergone 11 surgeries and no one knows how many more await him. The veteran boasts 82 career wins and 15 major championships. And is "enjoying" the challenge as he fights to be able to compete with the best in the business again someday.
Also Read | Paige Spiranac shuts online critics while defending her 'sexy' looks