Tiger Woods's son Charlie Woods is the upcoming star, forging a bright way of his own. As the saying goes – 'like father like son', Charlie Woods has rather turned out to develop the envious impactful shots attempted by Rory Mcllroy. He is young and turning out to be a seasoned player.
Rory Mcllroy boasts a widely extended stance, with full extension to make amazingly impactful shots. The golfers are definitely envious of his graceful swings. Nonetheless, Charlie Woods is emulating the Rory form on his way up the golf course.
Charlie Woods last gained traction for his 2021 PNC Championship, golfing alongside his legendary golfer dad Tiger Woods presenting a fierce competition to the golf fans' pleasure. He has definitely come a long way, from shooting a 4-under round of 68 during the finale of the Notah Begay III Junior National Golf Championship at Mission Inn Resort.
Also read:- Proficient Charlie Woods shoots career low at junior event alongside daddy caddy Tiger
Charlie Woods resembles Rory Mcllroy's equivalent shot released by CBS Sports alongside Rory Mcllroy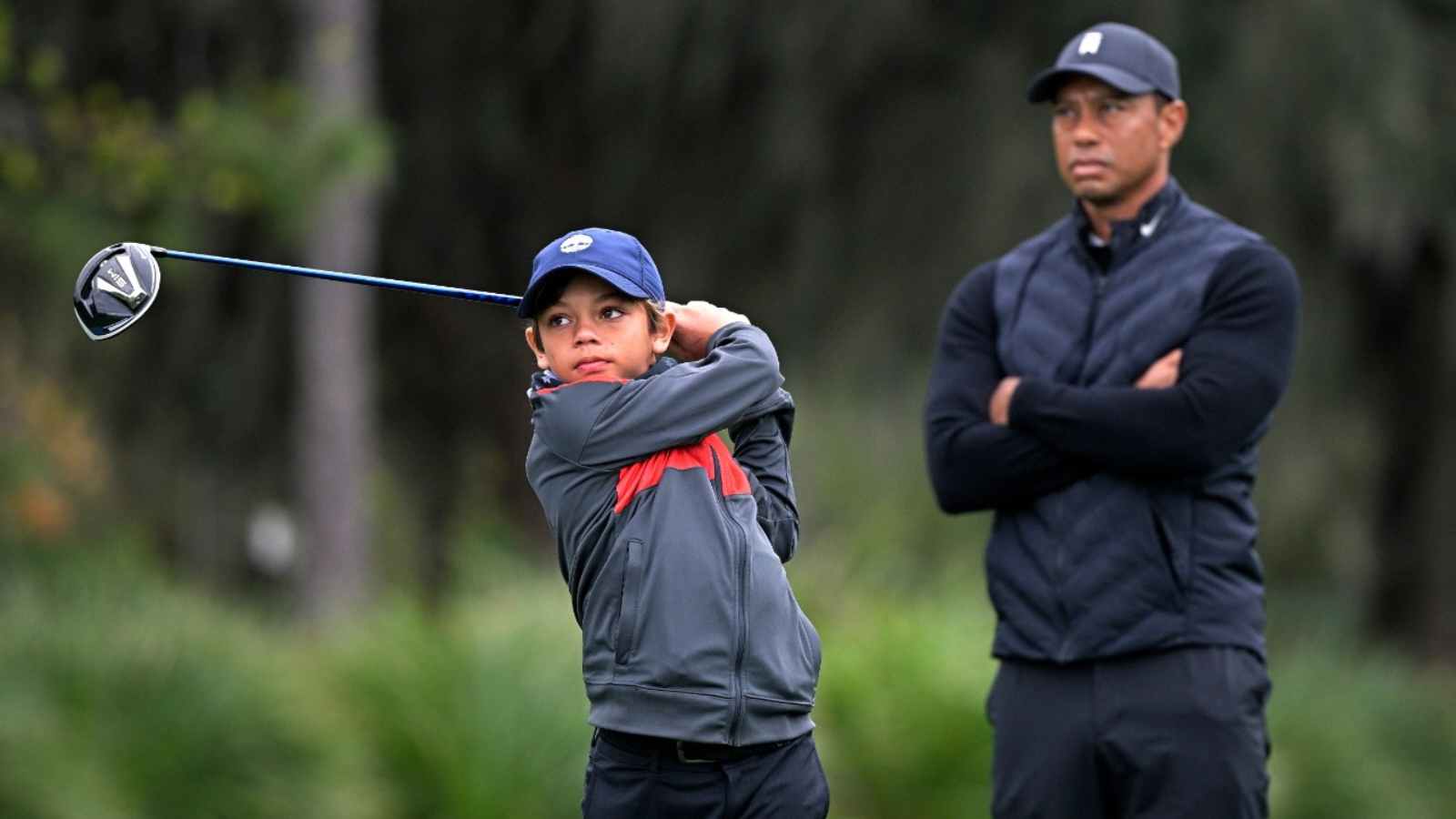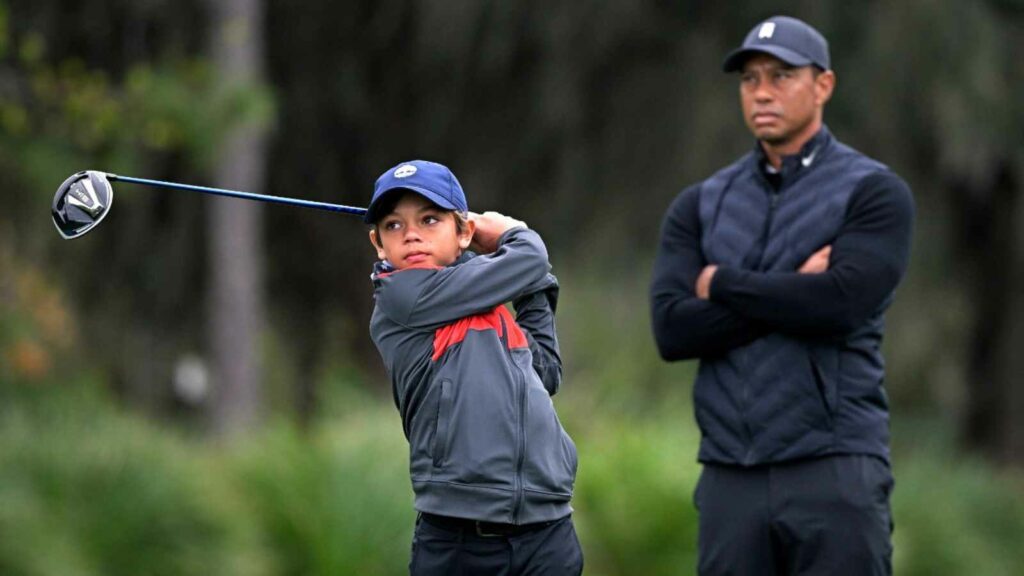 CBS Sports made a dramatic comparison of young Charlie Woods placing a video of Rory Mcllroy and editing to place them side by side on Twitter. The caption was "Seeing double" which fits quite right with the tremendous stance and swing. Their shots seemed nearly identical. The squat in transition, the late wrist set, and the finish all seem well harmonized.
There is always a gush of mixed comments whenever something about young golfers comes up. Most people came out to compare Charlie's left leg snap to his dad, Tiger Woods and this is definitely for Charlie to decide what matches his style. One thing is sure, the young Woods seems to be aging like the fine wine of golf, mixing and matching to evolve a swinging style of his own.
Charlie had earlier mentioned that he would follow his father's advice to present a patient front whenever on the course. He earlier talked about his strategy by quoting Tiger, "Just play steady golf. Just stay patient, play, focus on each shot, don't look too far ahead. Just stay in the game," and that makes it pretty clear about his intent to be in the class of his own when it comes to golf.
Also read:- Tiger Woods "pips" Rory Mcllroy in PIP even though the golfer raked in $40 million this PGA season
Also read:- Following in Tiger Woods' footsteps: Watch young Charlie Wood swinging it like dad