The Valspar Championship is known especially for its iconic tradition of allowing players and caddies to create their own phrases and names to put on the back of the looper bibs. Max McGreevy's previous post went quite viral when he made fun of himself after putting a "Mr. 89" on his bib after shooting an 89 in the second round of the Players Championship.
On the back of Rory Sabbatini's caddie's back Dean Elliot were the wise words, "PLEASEMAKEAPUTT". Matt Wallace's caddie however, said something quite boring- FRENCH CADDIE. This comes after the fact that his caddie Sam Bernard is the only Frenchman who caddies on the entire PGA Tour.
Maybe Wallace should have gone for a different statement instead, something better along the lines of "C'est la Vie". Wallace was doing well, finishing up the second round of the Championship with a 67. He was 2 under and ranked high on the leaderboard ahead of the 17th hole in Innisbrook.
Related: "Put it as a learning experience, not funk" – Collin Morikawa on struggle at Valspar Championship
This is not the first time Matt Wallace has berated his caddie on course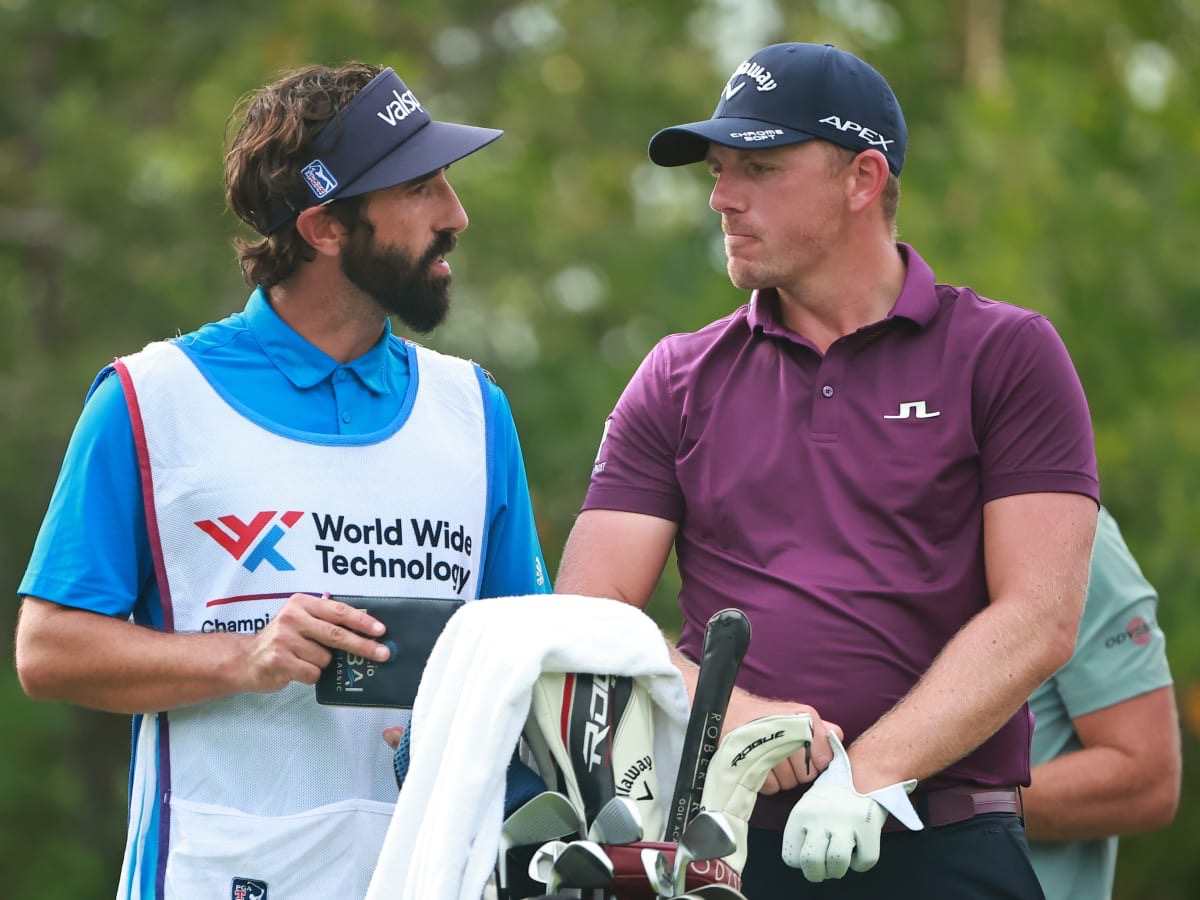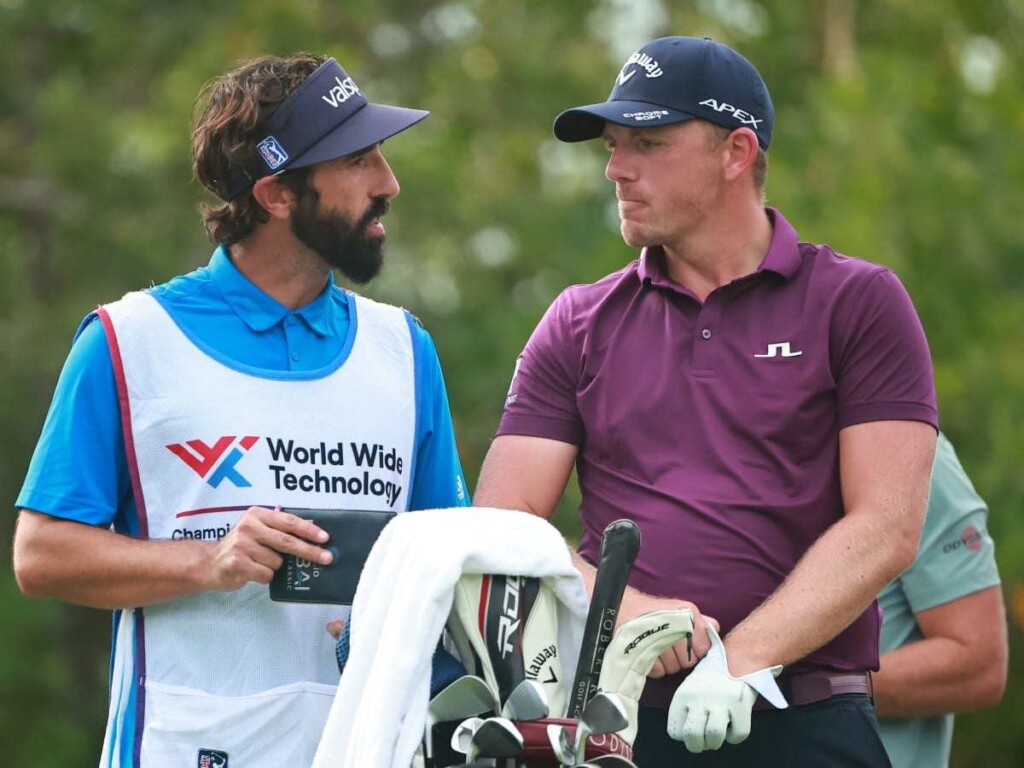 However, his penultimate hole was a disaster as he bogeyed it. He finished his round with a par after he flared his drive to the right. The ball ended up on the cart path. And while pros do hit these shots in parking lots for fun, they are never that hard. Unfortunately for Wallace, his iron caught a bit of asphalt on the way.
This time the ball only travelled 162 yards- 30 yards well short of the green. This of course was not good news for Wallace. He looked at his caddie Bernard in disbelief before beginning to walk. However, the Frenchman seemed to have said something that rather angered the golfer. He need up muttering "Shut the f**k up" at some point.
Thankfully for Matt, the day ended with nothing worse than a par, and prevent the situation from further escalating. "Matt was simply frustrated with his bogey on 17 and the errant drive on 18," reporter Cara Banks said. "He was frustrated at Sam questioning whether he should take a drop before the second shot. He felt he should just play it as it lies, as he did. Sam questioning him interfered with his flow."
In the end, all was well with the caddie golfer pair. Minutes later both of them were seen hugging it out and laughing off the situation. Being a caddie often does mean handling a player and their emotions under pressure. The maturity shown by Bernard is definitely commendable, and there are no hard feelings between the two.
Incase you missed it:
NBC tests Phil Mickelson's "Obnoxious Greed" broadcast idea with "BagCam" golf TV tech
Golfers with most wins at Majors: Where do Tiger Woods and Phil Mickelson rank?