PGA Tour has planned to bring up a revolutionary change, much to the likes of high-performance individuals, straight from college. The PGA Tour Cards are like wild card entries for college students leading them straight into the tour's membership before they turn pros.
The changes are supposed to yield results from next spring for those who top the charts at PGA Tour University Velocity Global Ranking. The first position is currently held by Ludvig Aberg from Texas Tech, granting him the opportunity to participate as a fully exempt PGA player, through 2023.
Much to the delight of the young golfers, PGA Tour has also brought up a University Accelerated targeting upcoming competent players to strike off preset benchmarks, to gather points leading them to PGA membership.
The rising stars shall be starting their journey from RBC Canadian Open, next June. They will be able to earn official FedEx Cup points, all reserved for the top player along with 13 other events. The story has some pleasant surprises with individual titles reserved for extraordinary performances, inclusive of the National Player of the Year award. PGA has definitely presented a strong counter to LIV Golf.
Also read:- Cameron Smith is pretty much "BLACKBALLED" at golf clubs as PGA Tour engages in petty behavior
College golfers are being allowed entry through PGA Tour Cards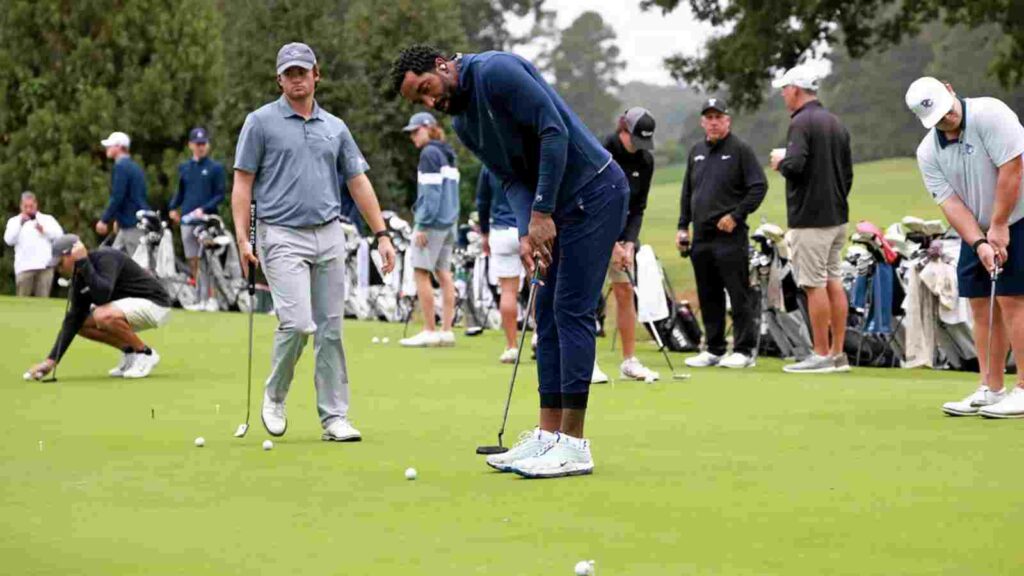 LIV Golf reportedly offered Texas senior Pierceson Coody a money-spinning contract. He is ranked the top on the PGA University ranking for 2022. LIV allegedly poached and signed U.S. Amateur champion James Piot, David Puig, and Eugenio Lopez- Chacarra. Top players are now less likely to deviate from PGA, with new tweaks being made and purses being expanded more than ever before.
Jay Monahan, Tour Commissioner mentioned the rationale behind the news changes. He said, "Success at the highest levels of college and amateur golf has proven to be a strong indicator of a player's potential as a professional golfer." Although, 2024 season onwards, eligibility for entering the PGA University still remains undetermined.
Jay also mentioned, "The first two classes of PGA Tour University alumni have shown us that these players are ready to compete and win immediately, and these two additions to the program further strengthen our commitment to college golf and will provide future stars with direct access to the PGA events". Looks like the PGA Tour has work cut for itself due to LIV's pressure.
Also read:- "BATTLE of LAWSUITS?"- LIV Golf vs PGA Tour intensifies as DOJ tightens its screws on Augusta National Golf Club
Also read:- "I have no regrets" – Andy Ogletree backs his decision to join LIV Golf as his PGA Tour suspension continues