For Jay Monahan, the PGA Tour vs LIV Golf debate and the controversies surrounding both of them are definitely not ending anytime soon. These two golf circuits have surely become two different poles of the golfing world. And it's no surprise that big names in golf have been dragged into the dirt because of the battles between these two bodies.
The PGA Tour has been criticized a lot for its inaction to LIV's sudden rise under the stewardship of CEO Greg Norman. The Saudi PIF-backed LIV Golf Circuit has found success in poaching some of PGA's brightest and upcoming talents. This has happened on the back of huge money purses for winners among other incentives for players competing in tournaments under LIV Golf.
Both PGA and LIV have taken legal recourse. Whether these issues are made up or genuine or just have enough credibility to stall the progress of either of the two will be decided in court. But until then, be rest assured that golf fans around the world will continue to have gossip material for them.
Also read:- Jay Monahan sternly states peace talk with LIV is "not in the cards"
Is 'quitting' the best option for Jay Monahan to save face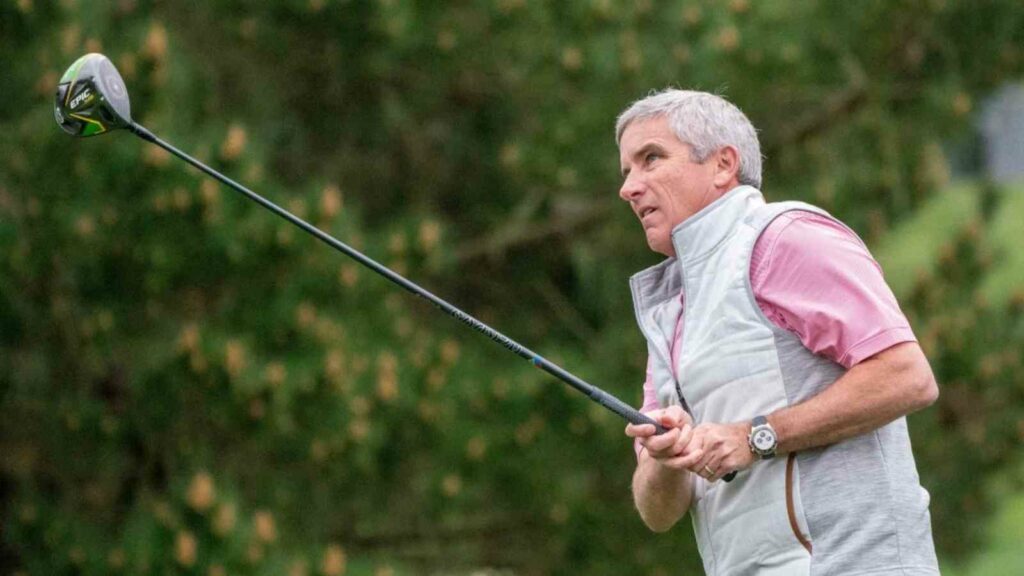 Jay Monahan has been under pressure ever since LIV Golf started gaining some traction. Heading right into battle with LIV Golf which has huge financial and political might seemed very courageous of Monahan in the early days. But as this continues to drag, it looks like the PGA Tour would have to accept its fate.
Robert Garrigus (PGA Tour pro) believes that the PGA Tour Commissioner might be out of depth here. On being questioned about Monahan's rapport with the top brass and the kind of support he gets, Garrigus said – "You know, it's a mixed bag to be quite honest. Every single guy that I've talked to said that he's probably going to be gone in the next year or two." Greg Norman seems to better Monahan on this one.
Garrigus praised the current PGA boss for being a good administrator. But he took on a different narrative on Monahan's ability to fight this through. He said – " I don't know what's going to happen with that. As I said, he's a really nice guy but he's not a very good wartime president to be kind of blunt about it. He didn't really prepare for this and we all know it and he knows it." Looks like LIV might have won the battle on his one, however, what becomes of the war between PGA and LIV is yet to be seen.
Also read:- War to follow? PGA Tour commissioner Jay Monahan says truce with LIV golf never possible amidst court drama
Also read:- "You think f**cking Jay Monahan walks and talks to people?" Fans appreciate Greg Norman, point out key difference between PGA Tour and LIV Golf
Do follow us on:- Facebook | Instagram | Twitter