The recent controversy regarding the iconic Swilcan Bridge at St. Andrews has taken the internet by storm. When one thinks of St. Andrews, the first thing that comes to mind is the unforgettable memories of many great golfers. It has been the goodbye place for many golfers, including greats like Jack Nicklaus, Tom Watson and even Tiger Woods.
However, recent changes to the Swilcan bridge has left fans, golfers and commentators shocked and appalled. There has been a massive outcry in the change, which is a new 'patio' style design near the bridge. The new design was placed there in order to deal with the years of wear and tear that the turf has been facing.
St. Andrews defended its position on creation of the Swilcan bridge, saying that it was needed to deal with the wear and tear of the turf. However, fans are not happy. Even greats like Sir Nick Faldo was displeased with the addition of the patio. Others made fun of the design, mocking it and calling it a failure.
Related: "Like adding a moustache to Mona Lisa"- Twitter Fans left fuming after disappointing changes to iconic St. Andrews Swilcan Bridge
Twitter reacts as St. Andrews reverses Swilcan Bridge Patio design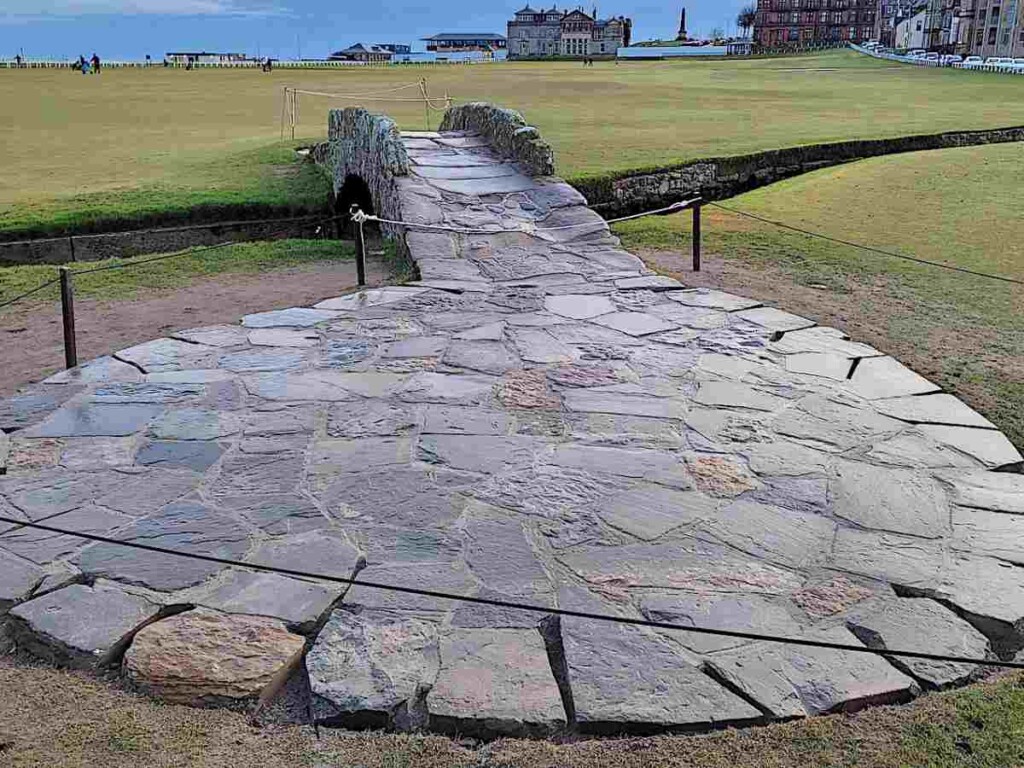 St. Andrews soon issued a statement about providing a 'long term solution' for the wear and tear issue. However, they then said the team will be reinstating the turf in the area, and the Swilcan bridge will be back to looking the same once again.
Twitter was nonetheless happy to hear about the reversal of the patio design, which almost seemed disrespectful. Members were also happy that the power of social media saw such a great change in the system.
"The stonework at the approach and exit of the bridge was identified as one possible long term solution, however while this installation would have provided some protection, in this instance we believe we are unable to create a look which is in keeping with its iconic setting and have taken the decision to remove it," said St. Andrews.
In case you missed it:
Tiger Woods and Peyton Manning defeated Tom Brady and Phil Mickelson in charity's golf match
Legendary golfers Tiger Woods vs Jack Nicklaus compare Major titles – Who is the ultimate GOAT?