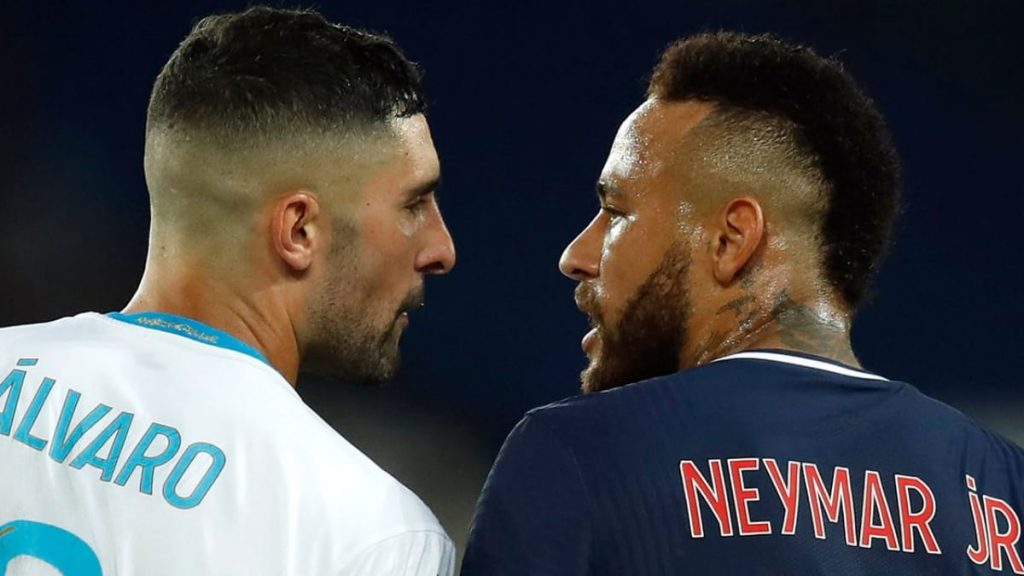 Last night, Paris Saint Germain (PSG) faced their feared opponents Marseille at the Parc des Princes. To their shock, PSG fell victim to a 1-0 defeat at the hands of Les Olympiens with Florian Thauvin getting in the winner at an early 30th minute. However, this loss, albeit surprising, was not the reason for catching everyone's attention. 
Arguments spurred off around the 90th minute when Marseille got a goal kick with Neymar Jr. getting into an altercation with Marseille's defender Alvaro Gonzalez.
However, a brawl soon kicked off between David Benedetto and Leandro Paredes. The massive fight resulted in the match ending with 14 yellow cards and 5 red cards, including Neymar Jr. being sent off.
Was Neymar racially abused?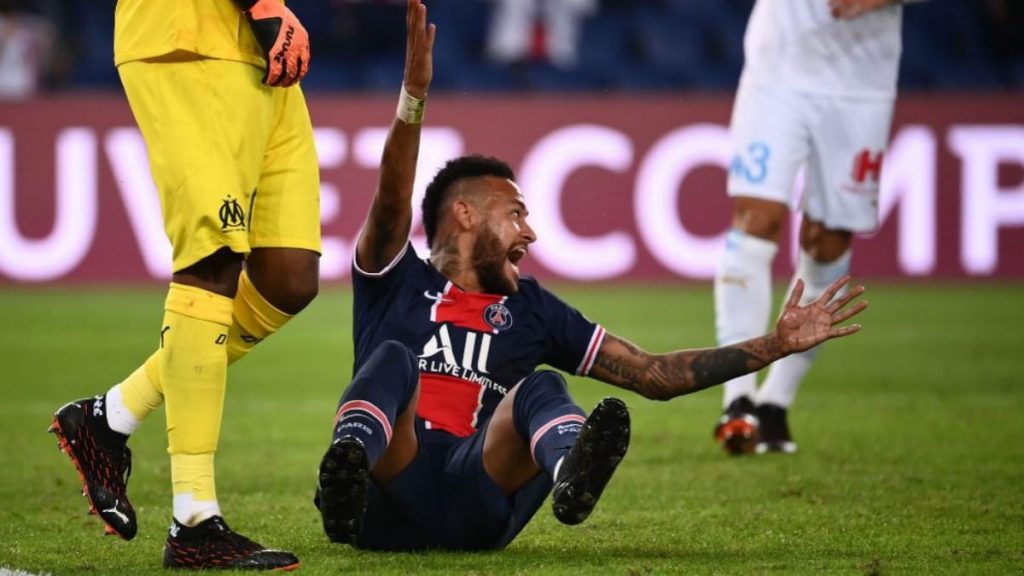 The Paris Saint Germain star accused Gonzalez of making racist remarks at him which were not taken in a kind manner by the Brazilian. The fourth officials picked up Neymar making these claims as he headed down the tunnel with also making statements on his social media accounts.
However, the away team's coach Andres Villas-Boas was seen to be in support of his centre-back by reassuring the fans that no foul language was used, "I don't know. I hope not, there is no place for racism in football. It's a serious fault if it happened but I don't think so."
Gonzalez himself took to social media to prove his innocence and even taunting Neymar in the process, "There is no place for racism. A clean career and with many team-mates and friends on a day to day basis. Sometimes you have to learn how to lose and accept it on the field. Incredible three points today, Allez l'OM thank you family."
Despite the racist claims made by Neymar, Gonzalez is seen to be adamant in his innocence and looks to stand by his claim of not spurting any racist comments.
Also read: Man United, Liverpool and Arsenal eye Grizemann after Messi's decision.