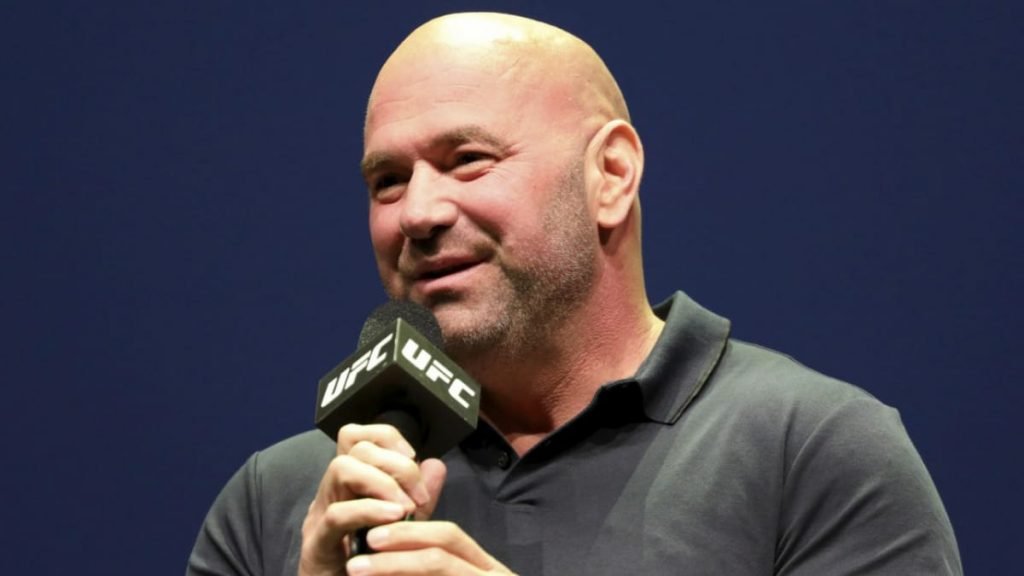 Dana White along with every other sports promotion organization are trying their very best to deal with the issue of piracy for a very long time. The preventive measures include prosecution and if this does not stop soon this would be declared as a felony as well.
From this year onwards UFC is trying to take more legal actions against the illegal streamers. The very first event of this year Holloway vs Kattar is going to be aired on ESPN+ and ABC Network combined.
Which will be telecasted live from UFC Fight Island and the company plans to not to lose more revenue because of these illegal streamers. Every major sports franchise deals with the issue of piracy now only does it affect their revenue it also causes problems for everyone involved with that franchise.
As a community, we all should use only authorized means to watch any event of our choice, and in case you are planning to do so at least don't brag about it on the UFC president's official social media handle.
Dana White issues a warning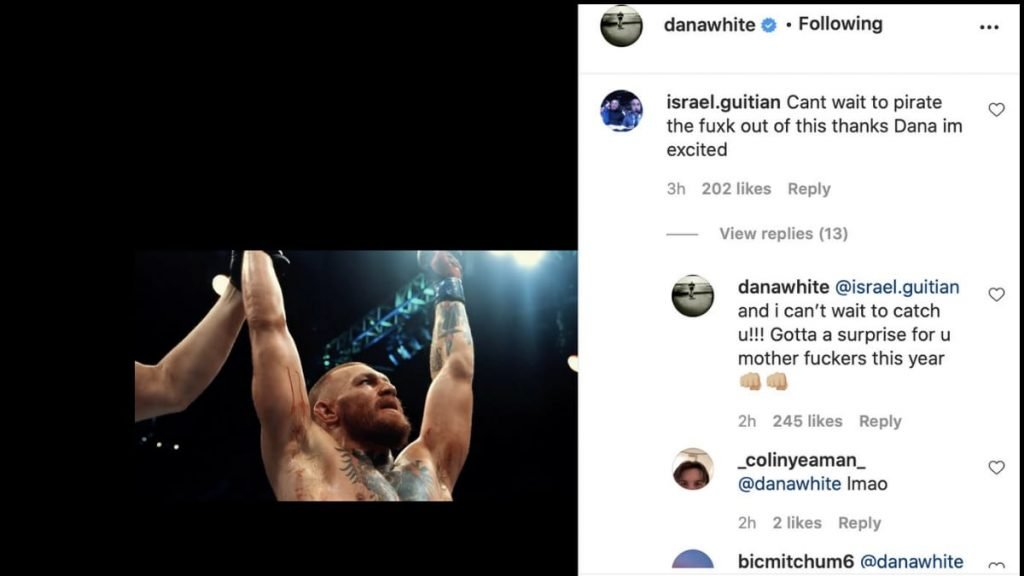 UFC president Dana White released a statement in which he warned those who are planning to watch any UFC fight shortly through any unauthorized way. On Dana White's recent Instagram post a guy commented,
"Can't wait to pirate the fuxk out of this thanks Dana I'm excited".To which he replied, "And I can't wait to catch u!! Gotta surprise for u mother f***rs this year"
Now it is clear that the UFC president is taking every step necessary to avoid illegal streaming of their live events. So if you're involved in any illegal activities like these it's better you shouldn't continue any of these if you want to stay out of trouble.
Also read: 'If you're disrespecting someone, doing something bad, it comes back at you' – Khamzat Chimaev strongly condemns Jake Paul for disrespecting Conor McGregor.