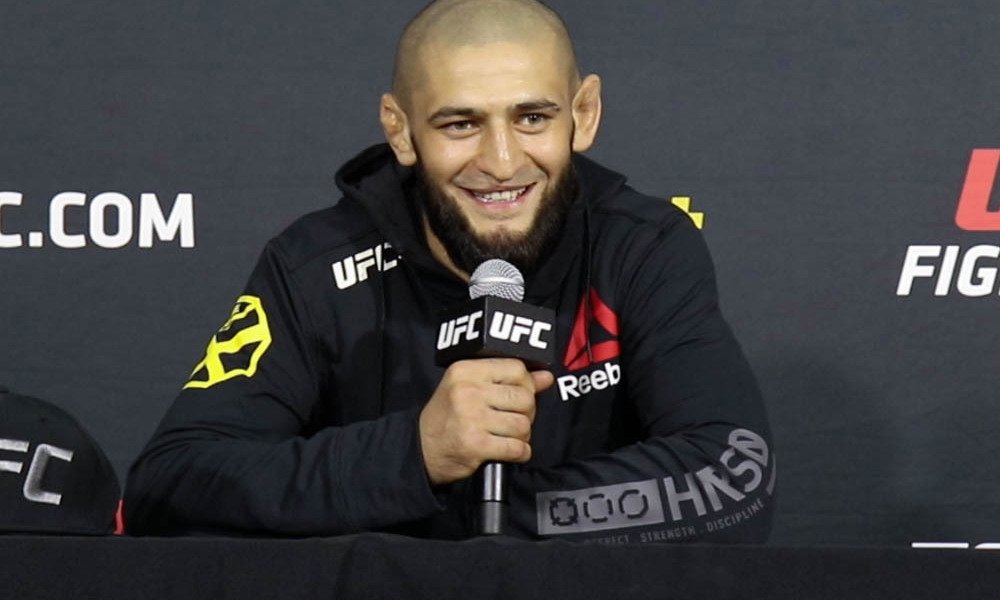 There might be lot of hatred amongst MMA fighters. But, there is one thing that unites them all, no matter what – when they are disrespected by non-fighters! Acting as a testament to that is the anger Jake Paul has been causing amidst the MMA community. He has been disrespecting almost every fighter possible, notably Conor McGregor and Dillon Danis. And, a lot of fighters including Conor's own nemesis Nate Diaz, came to his defense, tearing into Jake Paul for disrespecting him.
More recently, Khamzat Chimaev revealed that he doesn't like Conor McGregor, but added that he didn't like the disrespect shown by Jake Paul towards him. This comes in the wake of Jake Paul disrespecting Conor McGregor and his family on social media.
"I like what he did in the sport, but not like a person" – Khamzat Chimaev
Speaking in an interview posted by the Young 'n' Faded MMA Society, Khamzat was asked what he would do, if he ever met Conor McGregor. Khamzat replied, "I don't know, but nothing good. I don't like that guy (Conor McGregor). I like what he did in the sport, but not like a person. But I don't like the disrespect being shown towards him (by Jake Paul), towards his wife, his friend. I am not happy about that. Like his friend(Dillon Danis) got toilet paper thrown at him. But if you're disrespecting someone, doing something bad, it comes back at you."
Jake Paul lived up to his nickname 'The Problem Child', as he kept disrespecting Conor McGregor's wife Dee Devlin on social media; surprised Dillon Danis with a drive-by water balloon attack while he was giving an interview.
What are your thoughts on this?
Also Read : 'I believe I'm going to break him' – Alexander Volkanovski on the possible bout against Brian Ortega