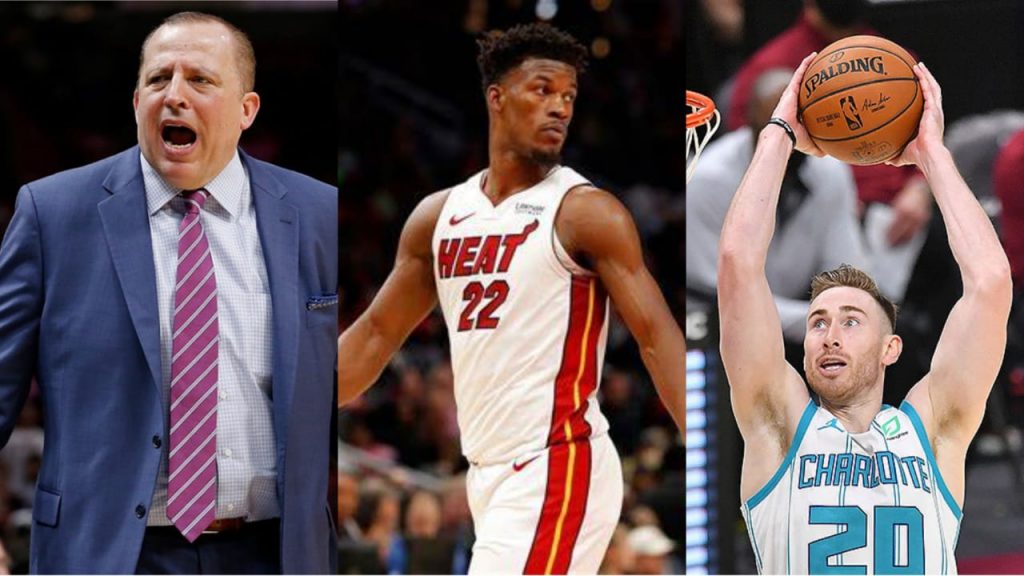 Gordon Hayward has been in an excellent form. After his worst injury of his career with the Celtics he has bounced back. He has been some signing for the Charlotte Hornets. Led by Hayward, the Hornets are almost with the best form the season. Alongside new rookie LaMelo Ball and Terry Rozier, the Hornets have been performing great. Hayward has become the team's franchise player with consistent numbers. Performing as a leader many suggest he is just acting like Jimmy Butler for Miami Heat. The most recent personnel to feel so is Tom Thibodeau.
The Charlotte Hornets and New York Knicks finished 109-88 in favour of the Hornets. Hayward had 34 points and shot almost every attempt he took. Young Ball also had 14 rebounds and 7 assists to his name. Hayward was a target for many franchises in the free agent signing and yet ended at the Hornets. It was also heard that Hornet's owner Michael Jordan persuaded him to sign.
Tom Thibodeau wished Hayward sign with the Knicks
The New York head coach, Tom Thibodeau was impressed with Hayward's performance against the Knicks. He praised Gordon for making great plays and high shooting percentage against their team. He also compared him to Jimmy Butler. He complimented Hayward for encoring and making his mates batter.
He said, "He reminded me of Jimmy Butler in that way in terms of his decision-making and ability to make other people better. And that goes a long way, I think, in terms of winning."
Tom wanted Hayward to sign with the Knicks. Gordon made a surprising decision to opt-out of his player option with the Boston Celtics. Although Knicks tried persuading Hayward to sign with them, he was kind of attracted to the Hornets. He has been absolute sublime for Hornets. With all the criticism and questions to his name, Haywards has silenced the entire pond of critics.
Also Read: Isiah Thomas's mantra to Bradley Beal for a winning run with…