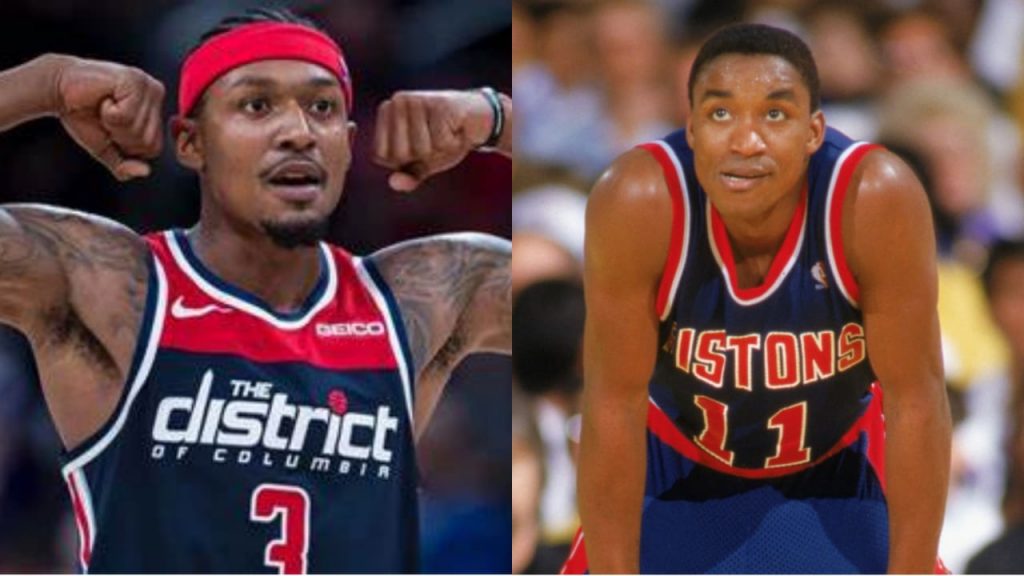 NBA Legend Isiah Thomas opinionated what's going for Bradley Beal led Wizards. The Washington Wizards have finally broken the dead lock of their home win. They have broken the jinx against the strong Phoenix Suns at the Capital One arena. Washington Wizards finally tasted the success staying ahead in the game against the Suns in the encounter throughout. The Wizards are 3-8 in the league but their star Bradley Beal has already made it to the 60s club. He has been in a massive form. Beal scored a mammoth 34 points with 35 minutes on the floor.
Bradley Beal has been a single stand out for the team. He has never struggled to score but his team mates have. And the Wizards captivated on Beal's breath-taking effort. The Suns who rank #$2 in the Western Conference of the league fell short by 11 points.
Isiah Thomas' mantra for Bradley Beal led Wizards
In a recent interview, a two-time NBA champion Isiah Thomas expressed his desires and message for Bradley Beal. He said, "I see that he's doing everything correct, offensively. However, what he's got to figure out a way to do is to motivate his team defensively. It appears that they are doing that tonight." Earlier Beal revealed how they could not guard players due to lack of consistent defence. Alternatively, their idea of offence is productive but defence has been in vain.
The Wizards successfully restricted the Phoenix Suns penetrating to the hole. The three-point shooting was a meagre 14.8% with players like Devin Booker and Chris Paul on their team. Still the Wizards need to be concerned about successful and back to back performance of the same calibre. The Wizards have to start a winning rum to mark their path to the playoffs. It's a tough road ahead, but players like Bradley can surpass through thick and thins with a good support.
Also Read: CJ McCollum's clutch shot overshadows Pascal Siakam's first triple-double