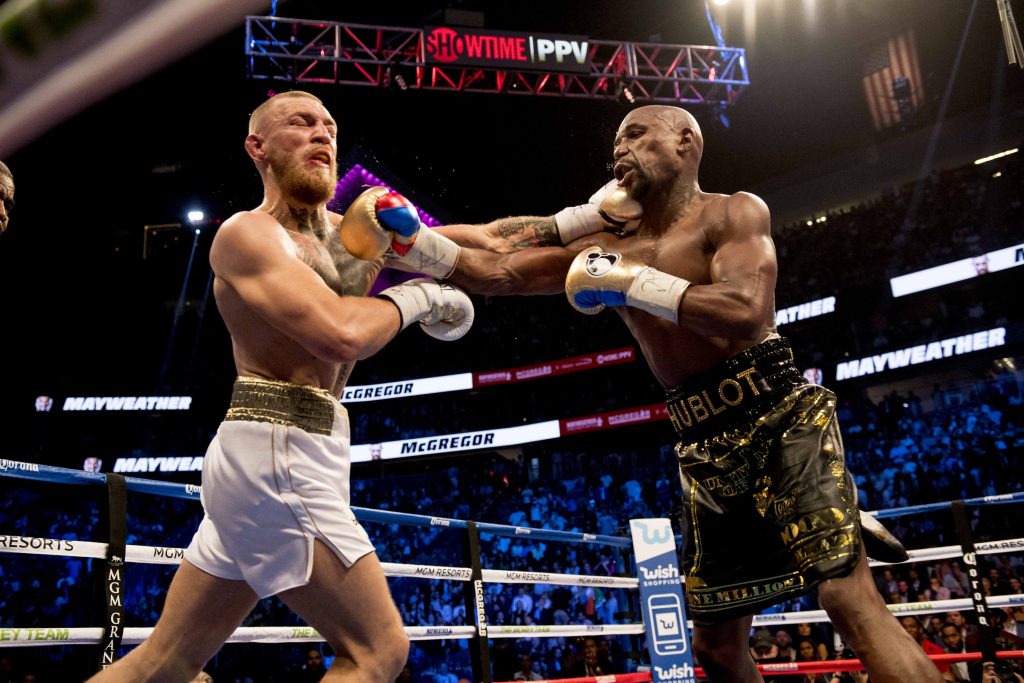 Conor McGregor and Floyd Mayweather are not only the biggest names in the history of sports. But also, money making personalities, who have the ability to tear apart the roof, courtesy of their stature, style and persona. A little over 3 years ago the duo fought in the squared circle, which was not just an entertainment show, but a big buck's raiser. So much that the fight was dubbed as 'The Big Money Fight.' 
In their much-hyped bout, it lived up to all the expectations and more as two men left it all out in the boxing ring to provide a thoroughly entertaining 10 rounds. Until Mayweather dropped McGregor and ended the fight. What was interesting to notice that Mayweather and McGregor both run the pre match interviews and showdowns with bad blood. But ended the fight with mutual respect for one another.
If I can have $300 Million in my pocket, I'll fight him: Mayweather
In an interview with Shannon Sharpe, Floyd was asked if he would fight Conor again. He replied, "Ahh man you know If I can pocket an easy 300 million. Absolutely." Sharpe then asked if Floyd were to fight Conor again, would he fight him the same way or do something different. To this, 'Money' replied, "Same way, same result."
Floyd further added that he would drag McGregor to the deep end and drown him as he has done against many of his opponents.
At this stage of his life, Mayweather has no interest in facing the top active names in the sport, but if it's a super lucrative fight against even UFC lightweight champion Khabib Nurmagomedov, he's down for that.
"Your health is your wealth," Mayweather said. "So as far as me going out there and competing against a guy like Conor McGregor, or a guy that's really inexperienced. Absolutely [I'd fight Khabib Nurmagomedov]. Those are $300 million fights."
Having said that McGregor is currently retired from the MMA sport. However, he recently tweeted that he and Dustin Poirier would fight in a charity exhibition match in Dublin. Conor is not on the best of terms with the UFC right now after last week's message leak row. A potential fight between McGregor and Floyd Mayweather would require the UFC and Dana White to be onboard as the UFC still holds the Irish fighter's contract.
Also Read: Conor McGregor vs Dustin Poirier 2 confirmed