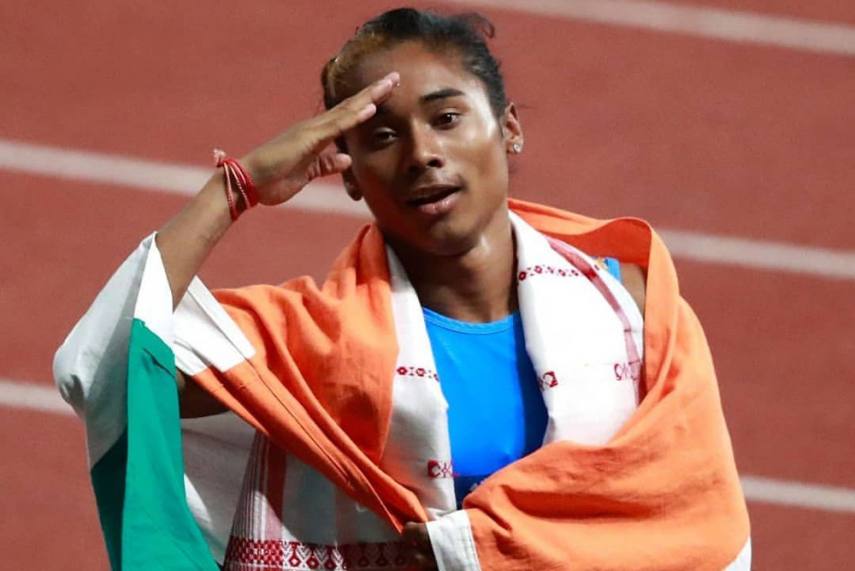 Indian sprinting ace Hima Das clinched a gold medal as expected by running 200m in 23.31 seconds at the second leg of the Indian Grand Prix which was held at the NIS campus in Ahmedabad. It is noteworthy that the race was Hima's first race in nearly six years since she suffered an injury at the World Championships. Since then, she has shaken off the back injury and got back to terrific form.
Her timing of 23.31 seconds was not her best ever however as she had previously recorded better timings thrice with her best being 23.10 seconds. She will now be looking to make her way to the Tokyo Olympics this July. Further, the weekend got better as she was appointed as a Deputy Superintendent of Police of Assam by the Chief Minister of the state, Sarbananda Sonowal.
Dutee Chand wins in the 100m race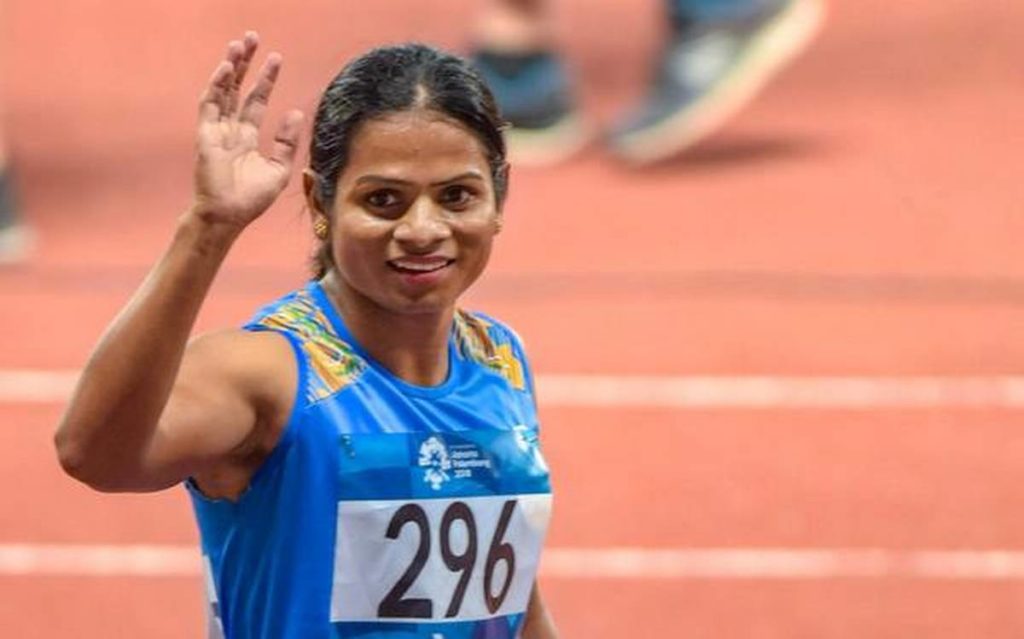 Another sprinting ace and one of the best athletes from India, Dutee Chand also bagged a well-deserved and unsurprising gold medal by finishing in 11.4 seconds. It is noteworthy that she had finished in 11.51 seconds in the first leg of the Grand Prix which took place last week. As she aims to make it to the Tokyo Olympics, her improvement is a very good sign for India and for herself. The cutoff times is 11.15 seconds for the event in July and Dutee will hope she can improve her timing to the same.
Meanwhile, in the javelin event, Annu Rani came up with a terrific throw of 61.22m to win gold.
Also Read: Hima Das gets inducted as DSP in Assam; will continue athletics career