FIFA 22 has released many new events and the latest one is a Player of the Month card award for the month of October. This is how to get the Nkuku SBC FIFA 22 POTM card for the month of October.
Nkuku is a French midfielder who has scored two goals and 1 assist in the month of October and even with his 3-0 win against VfL Bochum. He has had a successful month and the developers at EA Sports have decided to commemorate his success by giving him a new Nkuku SBC FIFA 22 POTM card and a long list of SBCs to complete in order to obtain it.
Nkuku SBC FIFA 22 POTM card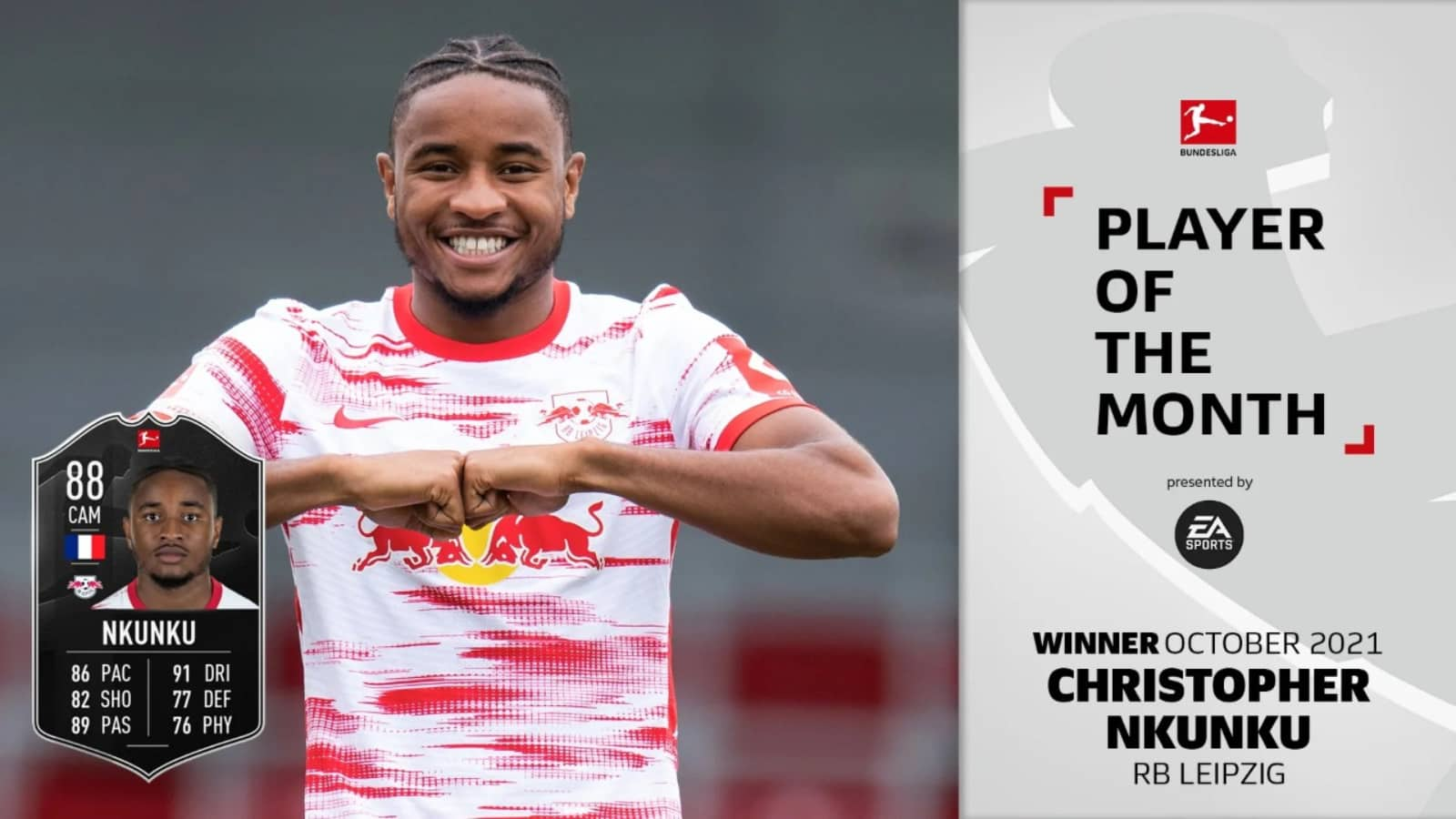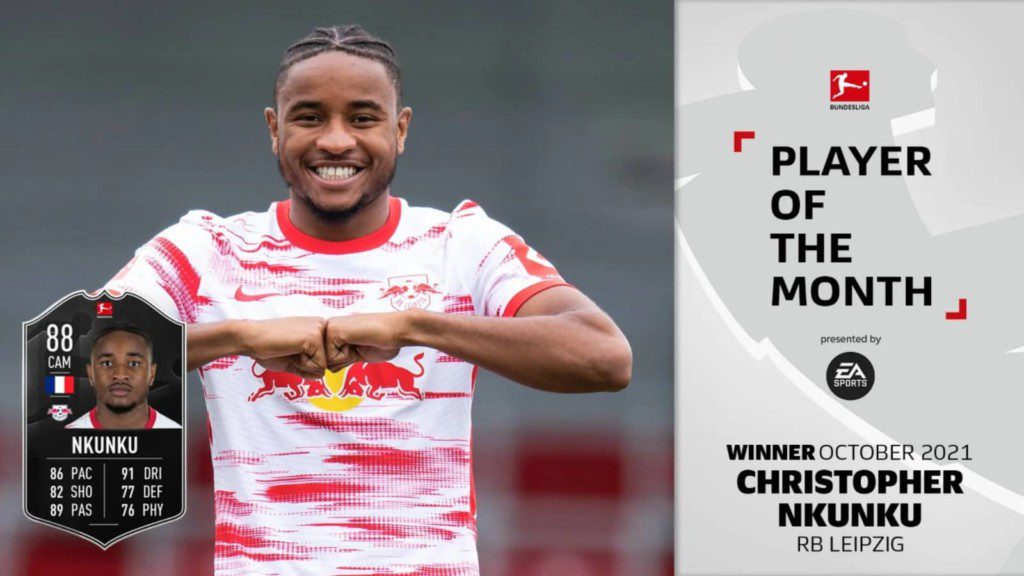 Christopher Nkuku has received a brand new POTM SBC card with a great Overall of 88. He also has great stat distribution in Dribbling and Pace, outshining his other stats.
Related: How to complete David Beckham FIFA 22 Mid ICON SBC?
The complete stats for the Nkuku SBC FIFA 22 POTM card are as follows:
Pace: 86
Dribbling: 91
Shooting: 82
Defense: 77
Passing: 89
Physical 76
This card is definitely one to look out for in the current FIFA 22.
SBCs to complete to unlock the Card
The players need to complete 4 different Squad Building Challenges in order to get the Nkuku SBC FIFA 22 POTM.
Tactical Emulation
Minimum 1 player from RB Leipzig
Minimum 82 team rating
Minimum 80 chemistry for team
Minimum 1 TOTW players
Premier League
Minimum 1 Bundesliga Player
Minimum 85 Overall Team rating
Minimum 70 team chemistry
Top Form
Minimum 1 Team of the Week player
Minimum 85 Overall Rating
Minimum 65 Team Chemistry
France
Minimum 1 Team of the Week Players
Minimum 84 Overall team rating
Minimum team Chemistry of 75
Minimum 1 players from France
Players would need approximately 223k to 240k FUT coins on Consoles and PC to complete the SBCs properly!
Follow our Instagram page for more updates on gaming and esports!
Also read: David Ginola FIFA 22 FUT Hero card: Prices, stats and more!