Aditya 'Dynamo' Sawant is one of the prominent YouTube Gamers and Content creators from India in the Gaming Community. This article shares Dynamo BGMI ID, controls, control code, achievements and more.
Dynamo is not only a popular YouTuber but also one of the richest BGMI players in the community. He conducts live streams of various games but we all get to see him playing BGMI most of the time. He has a YouTube channel named Dynamo Gaming which boasts the highest number of subscribers when it comes to the BGMI YouTubers. Joined YouTube on July 21, 2020, Dynamo has started streaming games since August 2017. Dynamo is very popular for his line 'Patt se Headshot'.
Following are the Hydra Dynamo's BGMI ID, stats, achievements, sensitivity and more.
Hydra Dynamo BGMI ID and statistics
Hydra Dynamo BGMI ID is 591948701.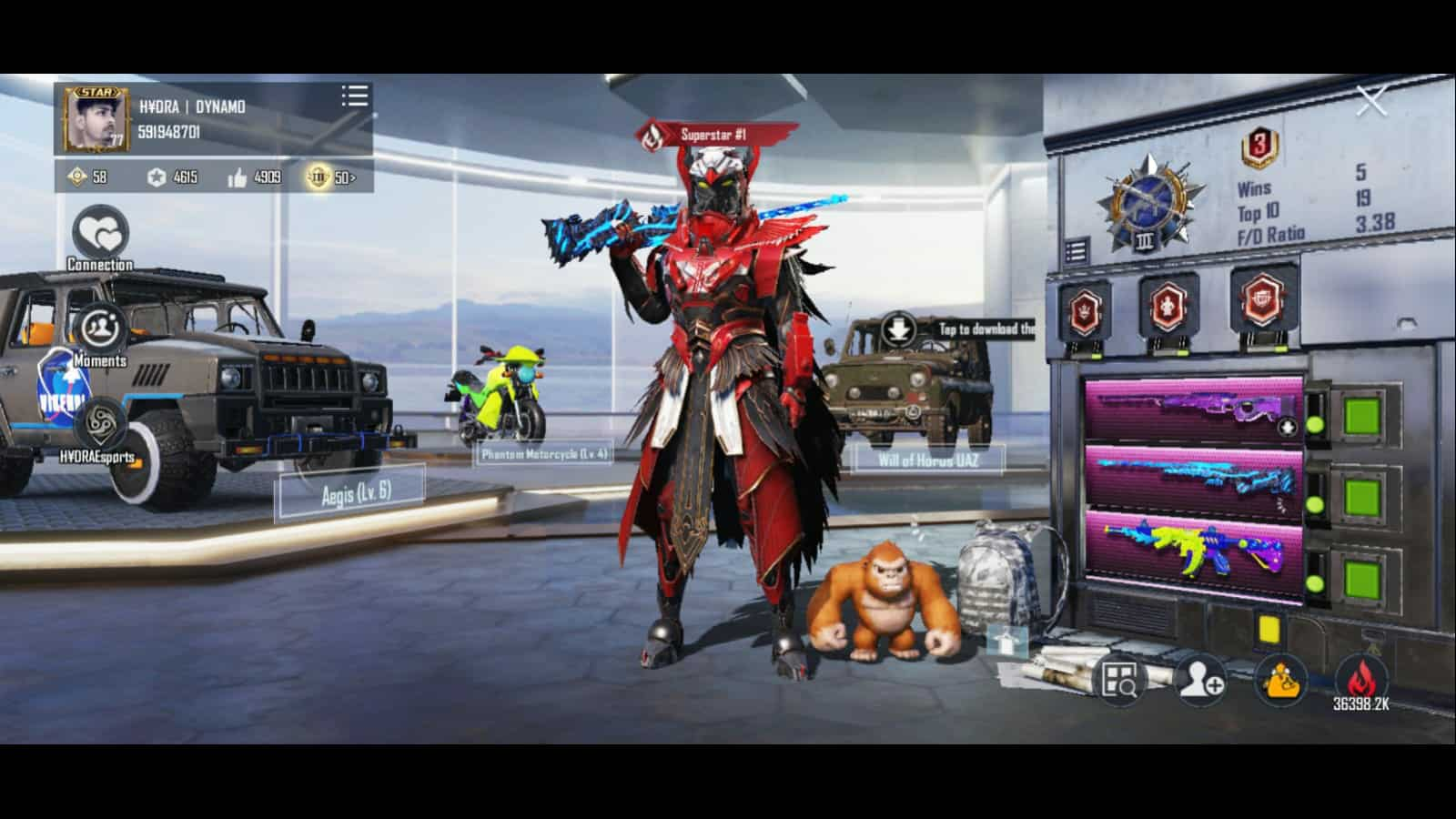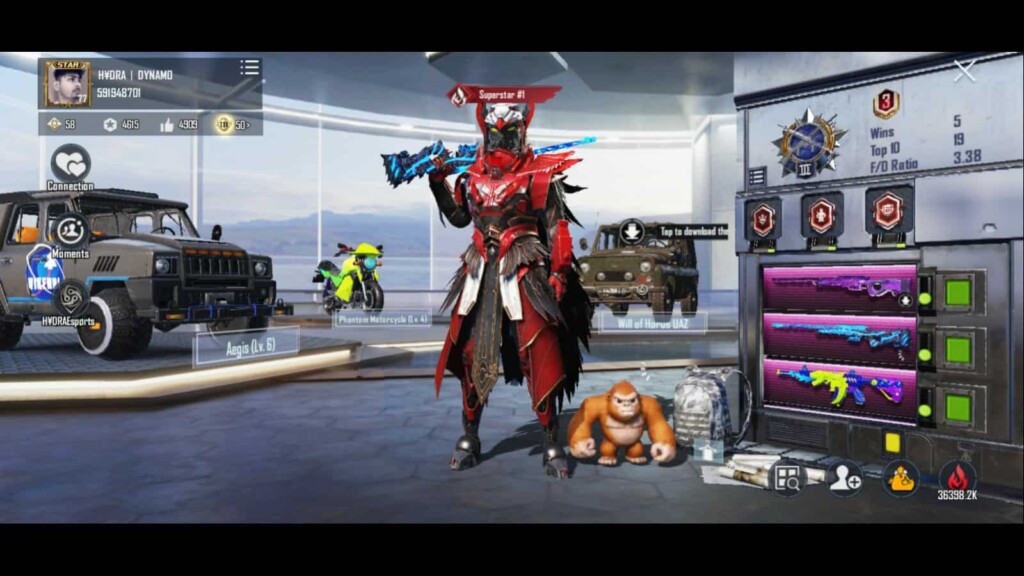 Following are Dynamo's BGMI stats as of July 20 in the new C1S1 ranked season: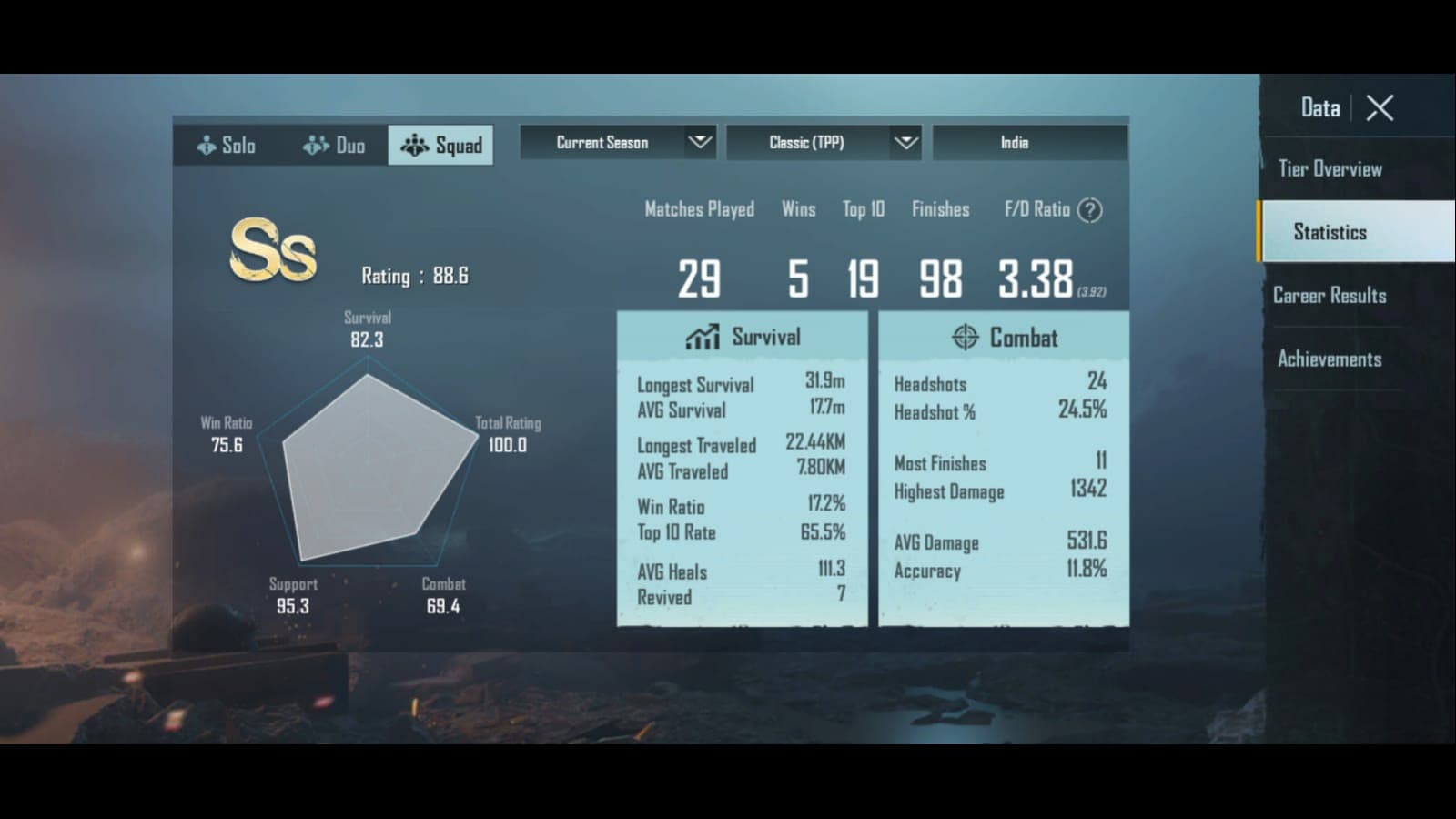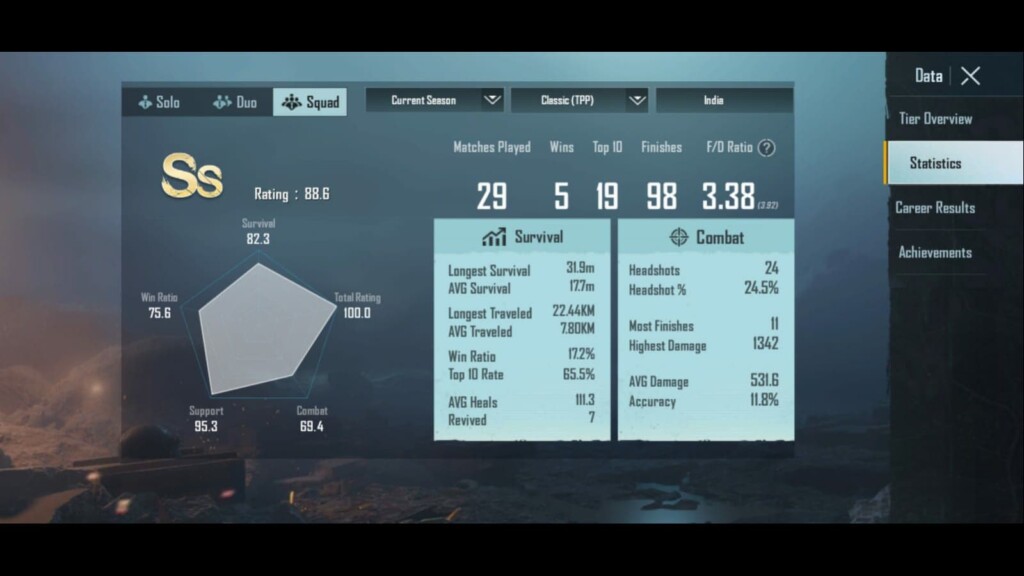 | | |
| --- | --- |
| Hydra Dynamo | Stats (C1S1) |
| BGMI ID | 591948701 |
| Matches Played | 29 |
| Wins | 5 |
| Top 10 | 19 |
| Finishes | 98 |
| F/D ratio | 3.38 |
| Headshots | 24 |
| Headshot Ratio | 24.5% |
| Win Ratio | 17.2% |
| Top 10 Ratio | 65.5% |
Read More: Battlegrounds Mobile India Series 2021 Registration guide, Format, Prizepool and more
---
Dynamo Tier Overview
Following are Dynamo's BGMI Tier overview as of July 20 after the 1.5 update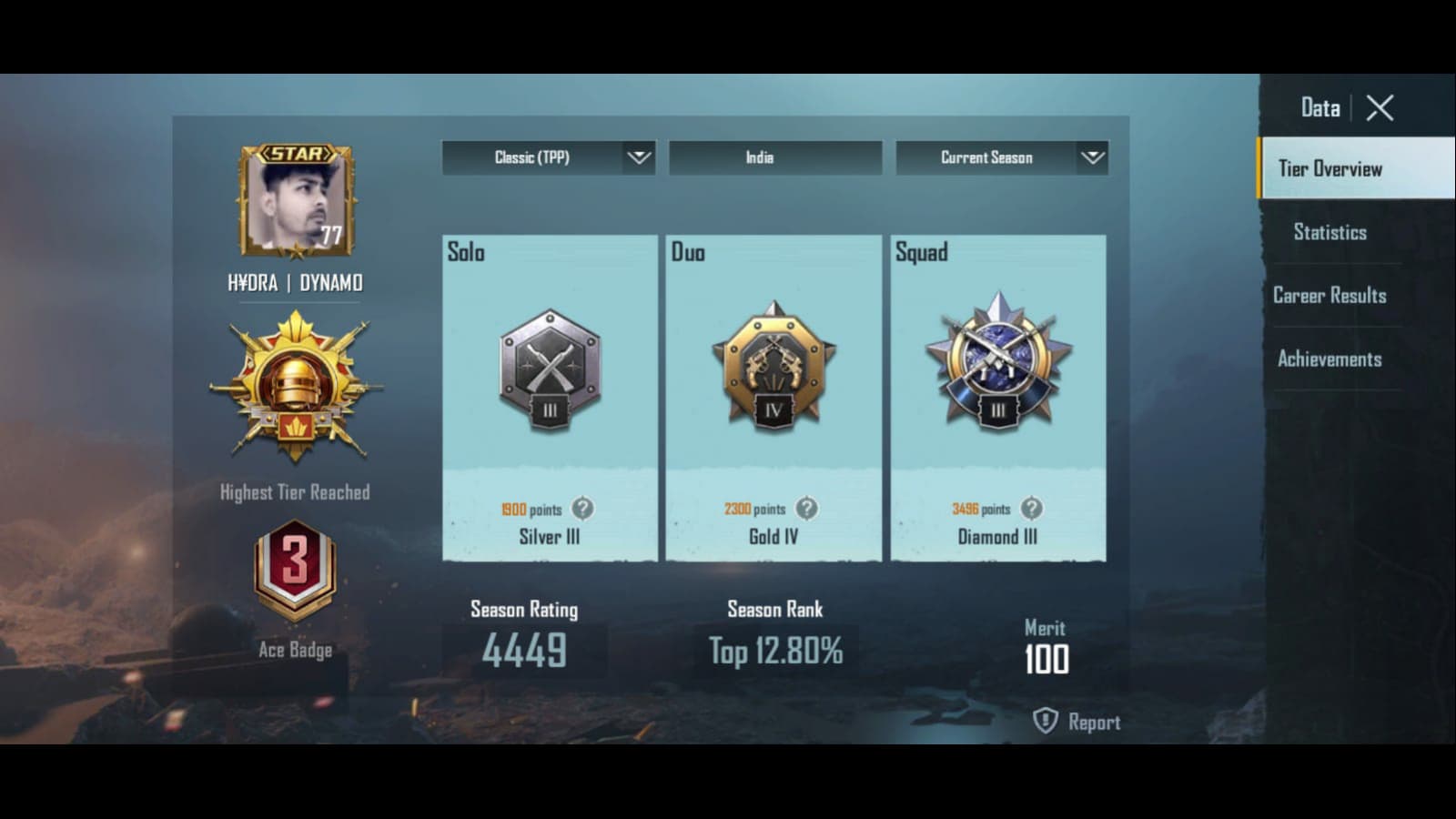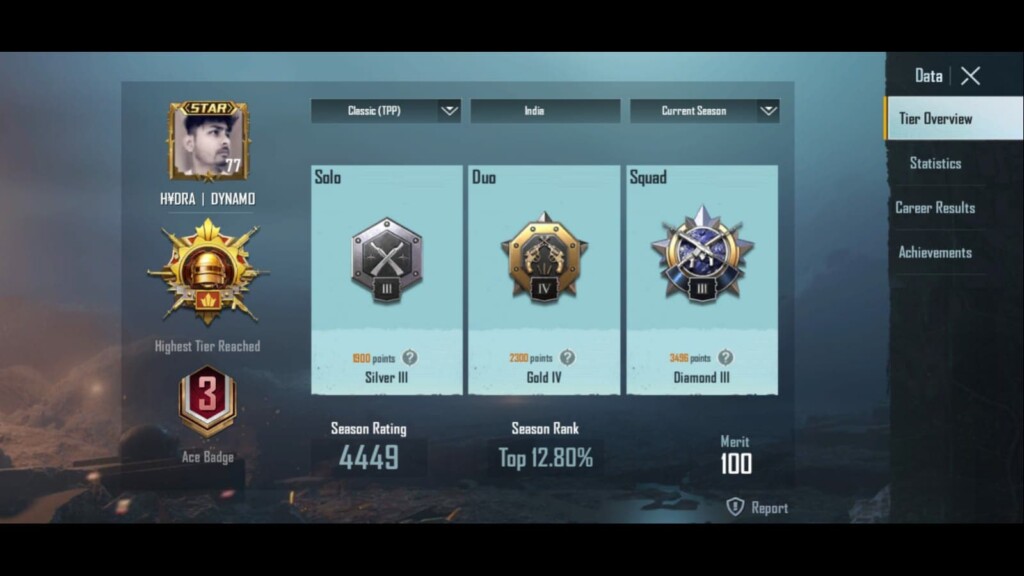 Dynamo is placed in Diamond 3 in squad matches in the new C1S1 ranked season. Dynamo has not played any duo or solo mode matches.
---
Dynamo BGMI Controls and Control Code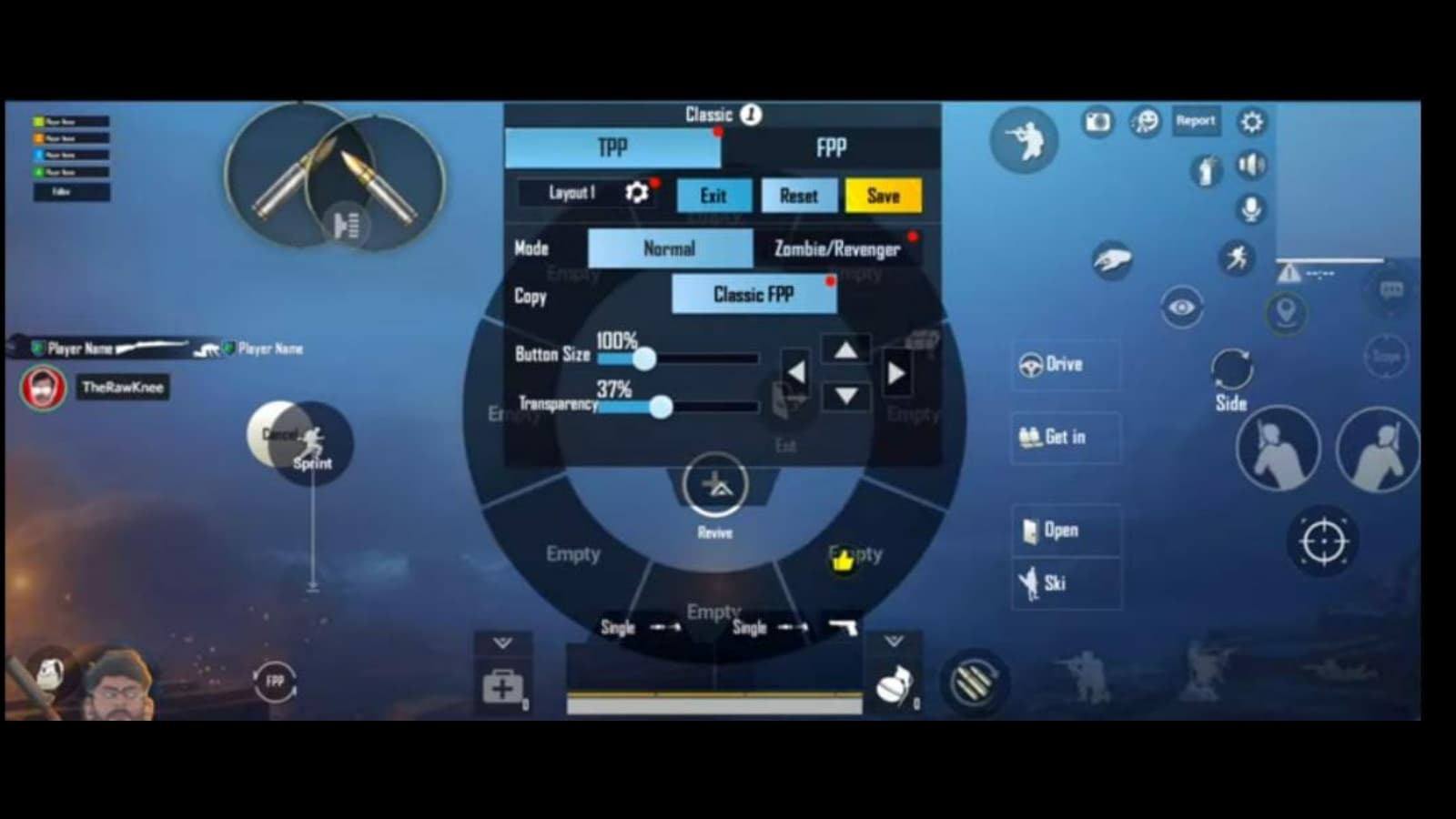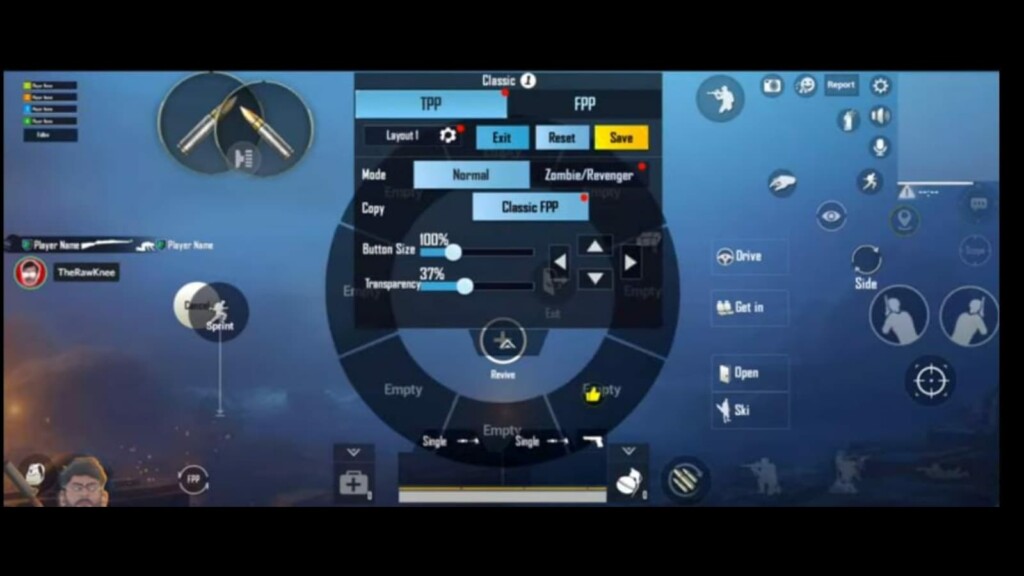 The dynamo control code for BGMI is 6974-6310-2749-3831-196.
Dynamo achievements
Dynamo is the owner of Team Hydra. The team has featured in the recent Launch Party event (tournament of Battlegrounds Mobile India) but haven't got much fortune in it. They have placed 15th in the overall standings in the Launch Party. Dynamo's channel has the most number of subscribers when compared to other BGMI streamers in the community.
Camera Sensitivity Settings:
3rd Person camera(free look): 170%
Camera(free look): 120%
1st Person camera(free look): 13%
3rd Person no scope: 160%
1st Person no scope: 133%
Red Dot, Holographic, Aim assist: 70%
2x scope: 40%
3x scope: 20%
4x scope: 20%
6x scope: 15%
8x scope: 12%
FPP Aim: 1%
TPP Aim: 1%
ADS Sensitivity Settings:
3rd Person no scope: 120%
1st Person no scope: 120%
Red Dot, Holographic, Aim assist:50%
2x scope: 40%
3x scope: 30%
4x scope: 30%
6x scope: 20%
8x scope: 20%
TPP aim: 1%
FPP aim: 1%
Gyroscope Sensitivity Settings:
3rd Person no scope: 300%
1st Person no scope: 300%
Red Dot, Holographic, Aim assist: 300%
2x scope: 250%
3x scope: 150%
4x scope: 250%
6x scope: 70%
8x scope: 50%
TPP Aim: 1%
FPP Aim: 1%
Dynamo Gaming YouTube
Dynamo has been around streaming since 2017 in the YouTube scene and has got a pretty good following. Since 2017, he has uploaded around 1650 videos on his channel which currently boasts a subscriber count of 9.86 Million subscribers. Reach to his channel by clicking here to get some fun gameplay videos
Also Read: BGMI India Series 2021: Eligibility, rules and requirements to follow while registering for the tournament