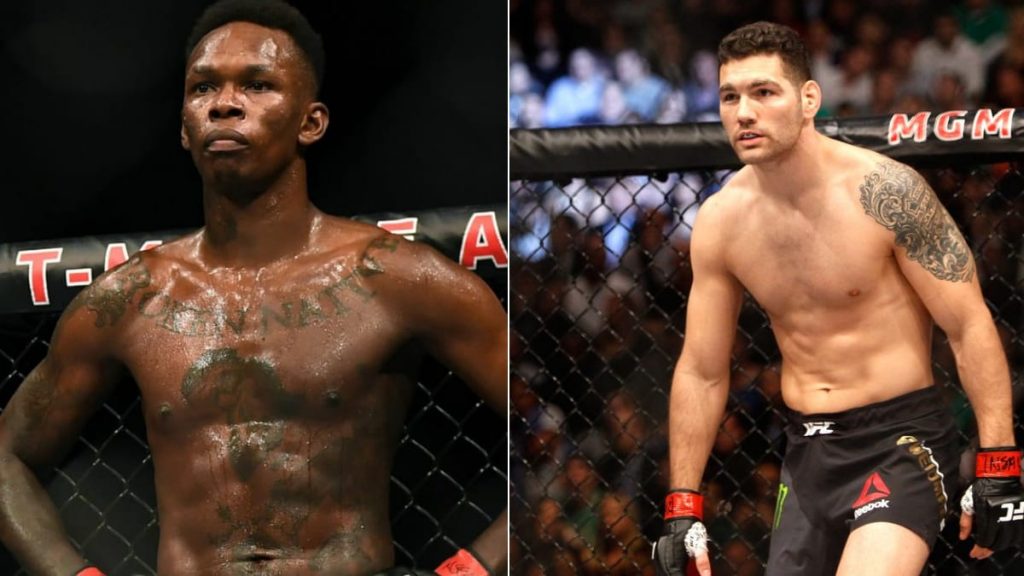 Israel Adesanya is one of the biggest names in UFC nowadays. After the win over Paulo Costa, this guys popularity has surged to new heights that gifted him some new enemies too. In which Jon Jones tops the list but along with him Adesanya also added Chris Weidman to the list. Both of them got engaged in a verbal battle on Twitter.
The former UFC Middleweight champ Weidman had a quick back and forth exchange with Adesanya, and when Adesanya was asked about it while in an interview with MMA Junkie, he said "It was a bit weird for me, but I already have him figured out".
He added, "I have it figured out right down to how I'm going to take him out. Let him bring his double leg, let him try and force me to the fence. He's not going to strike with me. Come strike with me, one thing that he is going good for him is, one thing he said before he knocked out Anderson Silva, at his weigh-ins, he looked at him dead in the eyes and said' I'm not scared of you. I'm not scared of you". He said that over and over to him, I remember that".
The potential matchup between these two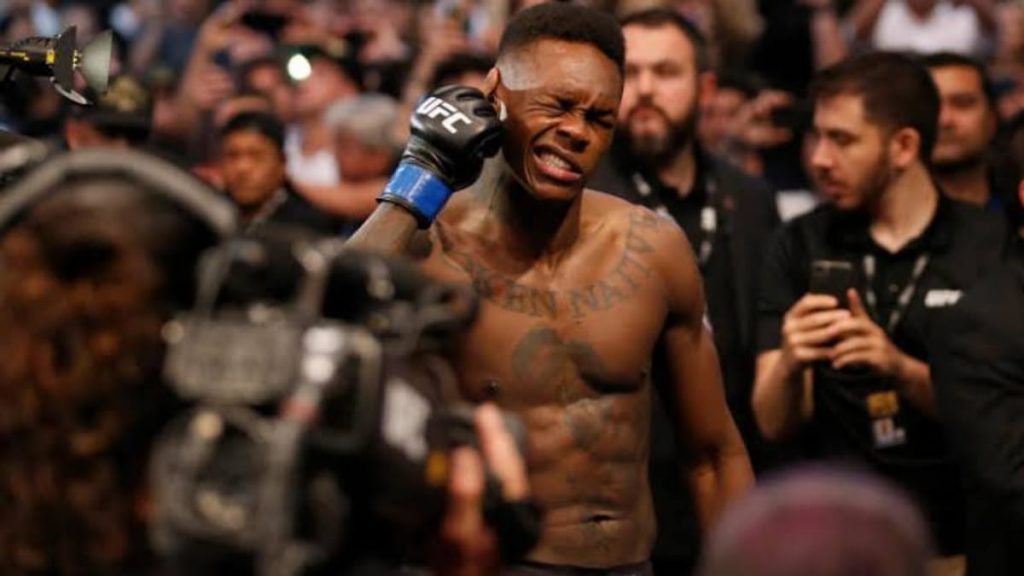 This time Adesanya is way too keen to get in the Octagon with Jon Jones than anyone else. They both want to tear each other apart in the Octagon. Apart from that he already announced that he is looking for a matchup against Jared Cannonier if he defeats Robert Whittaker next.
Weidman has won his fight against Omari Akhmedov in August by the unanimous decisions of the judges. This was his first win after he chocked out Kelvin Gastelum in 2017. For their potential matchup, Adesanya said.
"I told him, I look forward to fighting you one day because I actually thought he would be at the top for a while, but unfortunately he hasn't been doing well. He also said, "Not that he can't come back, Look at Jan Blachowicz he came back and now he is the champion, But yeah just saying I've studied these mother****** they think this is a f****** game."
"Weidman is already done. That fight will end in the first round if it happens, but you've got to get some wins first, bro. A few wins first, yeah." Izzy looks confident with all these statements about finishing Weidman in the very first round.
Also Read: Tony Ferguson calls Mcgregor "An International Terrorist" and Dustin Poirier "fake"