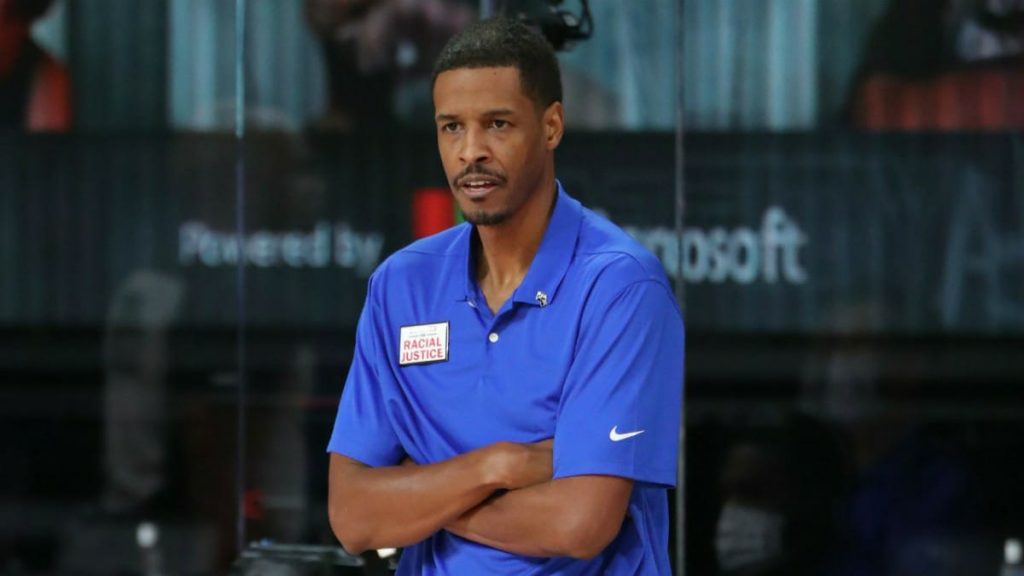 First year Head Coach of Houston Rockets, Stephen Silas has not had the best of starts ahead of the 2020-21 season. With the fallout of Russell Westbrook, he is giving space to marquee player James Harden. Silas says he is not in regular touch with Harden. As per earlier reports it seemed like Harden would be on his way to Brooklyn Nets to pair up with former teammate Kevin Durant. But as per ESPN's sources, Harden looks to start the upcoming season with the Houston roster, with the hopes of having a better playoff run that 2019-20.
No wonder the Rockets are behind Harden, he has been the highest scorer for three consecutive seasons. Falling short of being the MVP by a footstep. The 2017-18 MVP would want his team to step up their game after the devastating exit via the hands of LA Lakers in Round 2 last season.
Silas said he had not had a conversation with Harden since the Westbrook-Wall trade, but the coach was optimistic that Harden would be fully committed to the Rockets once training camp started.
"I'm confident that he'll be all-in," Silas said. "That's where I'm leaving it. As I said, I'm giving him his space to do his thing, but I'm confident that he'll be here when we get started."
"I am confident he will be all-in" Stephen Silas on James Harden 
"When stuff like this kind of happens where there's a little indecision and stuff going on, I kind of take a step back and allow guys some space," Silas said in a virtual media availability Thursday.
"Everybody is excited about the possibilities that we have," Silas said, "us having multiple ways to play on both ends of the floor and having the talent of DeMarcus Cousins and John Wall and Christian Wood to meld with the previous guys that were on the team.
"James is going to have the ball a lot, like he has in the past. Like I said, we're not going to change things so drastically that the offense isn't going to be as effective as it has in the past. We're going to try to change things to make it a little bit more diverse, but he's going to have the ball quite a bit."
There is no doubt a lot of expectations from veteran John Wall, but the question remains, whether or not will he be able to form a formidable pair with the Beard in the 2020-21 season.
Also Read: Paul George calls out former coach Doc Rivers showering light on...