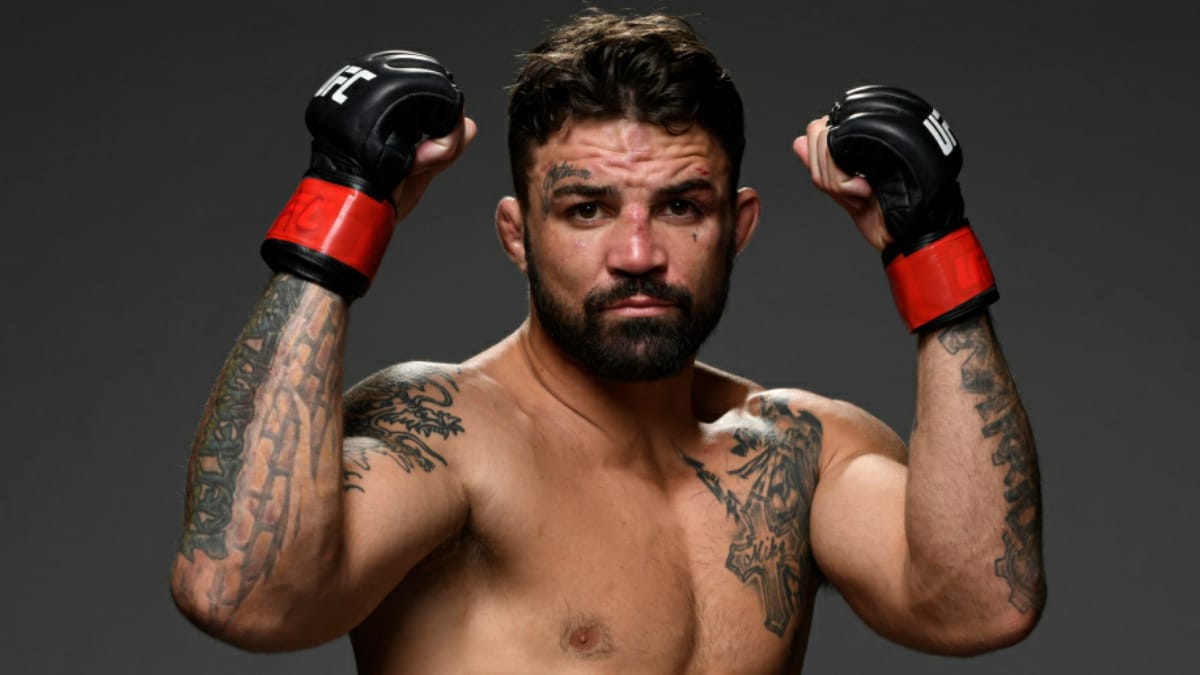 "Mike 'Platinum' Perry" is scheduled to fight "Tim Means" at UFC 255. During the official way ins, Perry missed weight by a whopping 4.5 pounds! With that said, it was not entirely unexpected. Before the weigh-ins, Perry made many comments on social media that hinted that he would, most likely, have some issues making the 171-pound-weight limit.
Perry, a day or two earlier to the weigh-ins, said he had "20 pounds to go" and that he was "dying" trying weight just a few hours before the official weigh-ins. Perry who now has to give up 30% of his purse to Tim, had this to say regarding the situation.
Don't know, I just made the mistakes too late: Perry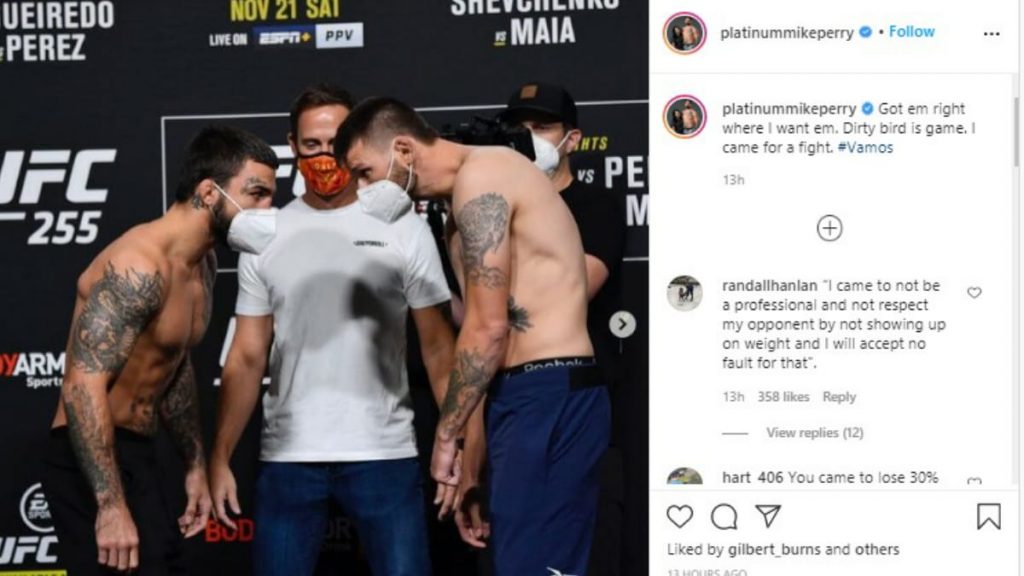 Mike posted a picture of himself and Tim facing off on Instagram with the caption "Got em right where I want em. Dirty bird is game. I came for a fight not the scale," Mike Perry being Mike Perry.
Mike gave the following explanation regarding his inability to make weight when in conversation with Helen Yee Sports "I don't know, I just made the mistakes too late. I didn't get dehydrated early enough, I thought I could just dehydrate late. Some people do it that way, I've always heard, some people cut the 15 (pounds) in one night. I tried to get 15 (pounds) off yesterday and all night," Perry said.
"When I was tweeting I just finished some exercise and couldn't get no sweat going. I tried all the way up until 10:20 this morning. 2 a.m., 6 a.m., and 9 a.m., I kept trying and trying and only lost a pound or two in that time. So, it was just a broken record at that point. I was ready to rehydrate and I figured Tim Means would be grateful to get 30 percent and show up and fight."

Coming off a decision win against "Mickey Gall", previous to which Mike had lost 2 bouts back to back. Even if he emerges victorious, there is going to be debate regarding whether or not the extra pounds played a factor. However, it is not going to be so easy against a veteran like Means.
Also, for all you interested, unfortunately, Perry will not have Darren Till in his corner. Mike's girlfriend will continue to be there, providing him with moral support.
Also read: "20 pounds left to cut at last minute" says Mike Perry, trying to make it for Welterweight bout