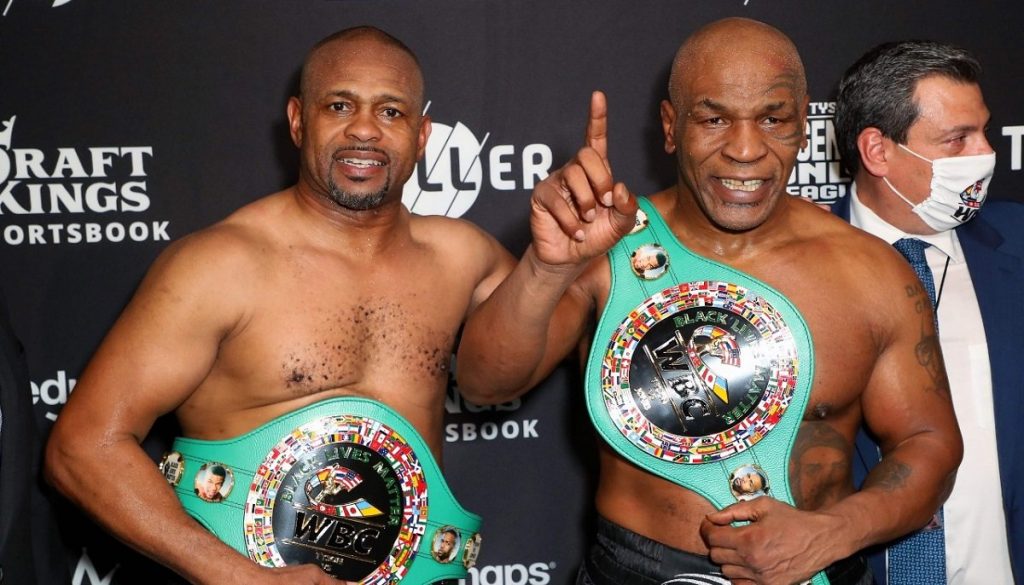 UFC President Dana White sat octagon-side at UFC APEX and watched three screens during UFC Vegas 15: his fights, Tyson vs. Jones Jr., and college football. He most importantly paid attention to the fight between Mike Tyson an Roy Jones Jr.
White has had nothing but respect for the two who did a lot just to step into the ring and gave the fans a spectacular show of their skillset which they possessed even after the age of 50.
The fight is set to be the first of Tyson's new PPV "Legends Only League" which is rumored to display retired star athletes competing across all sports if all goes well.
The amount of money made by the two for their fight has numerous reports all stating the earnings to be in the ballpark of a million onwards. Many speculations have been there regarding a fight between UFC Legend Anderson Silva and Roy Jones Jr. and the UFC President has a lot to say.
Dana White on a possible Silva versus Jones boxing match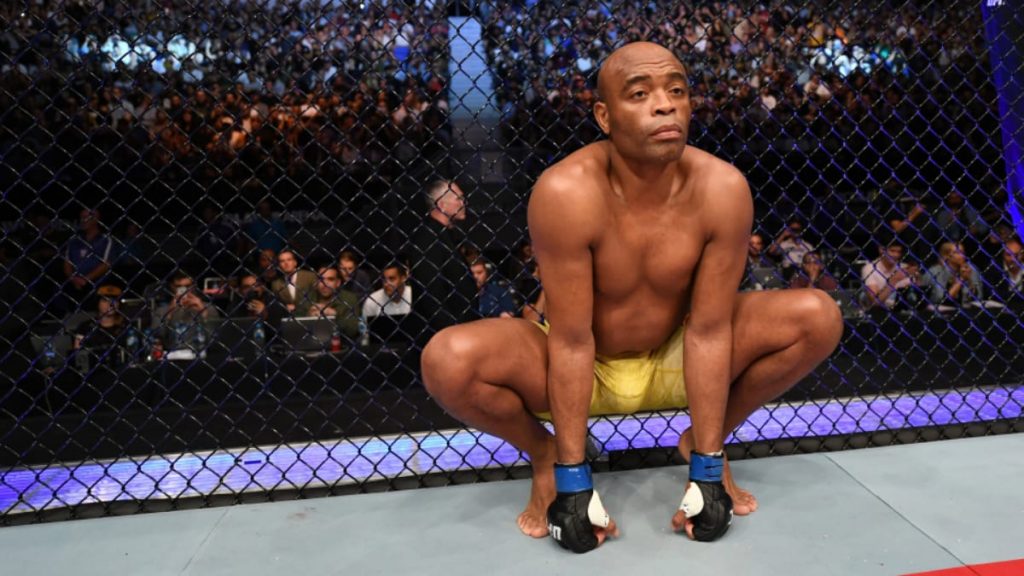 White seemed very unenthusiastic about the whole idea of a match between the two when a reporter had suggested the fight and asked whether he would co-promote it.
Following the 'Spiders' exit from the UFC with a loss against Uriah Hall, the President wants to seal his legacy there and hope that he does not fight again since it appeared that his time was up in the Octagon.
"To my core, I am a fight fan," White said during post fight media interaction. "And I truly believe that the fight business is for young guys. It's not for old guys. I get that there's still some name value out there and you can go out and you can make some money. But when you're a fight fan I want to see the best in the world, the best up and coming kids, the best in the world. I want to see these guys fight and I want to see who is the baddest motherf**ker in the world in every division. As a fight fan that's who I am and that kind of stuff doesn't interest me."
"Anderson Silva had his day," he continued. "Roy Jones Jr. had his day. Today is not their day. It's just not. These young guys that you saw fight tonight are the future. These are the up and coming, and this is what I'm interested in. This is what I love to do. I could sit here all f**king night and watch kids that fought tonight fight, that's what I love to do. That's just not really what I do. There's other people out there that do that, plenty of people that do the old guy stuff. I don't do the old guy stuff," he added.
Dana White seems like he may not be the right person who is interested in bringing back old legends to compete in events of this caliber and seems more focused on the people who are up and coming. Should the "Spider" face Roy Jones Jr. and give into the excitement of the fans ?
Also read: "I don't think he's going to fight soon" – White on Yair Rodriguez's absence in the UFC