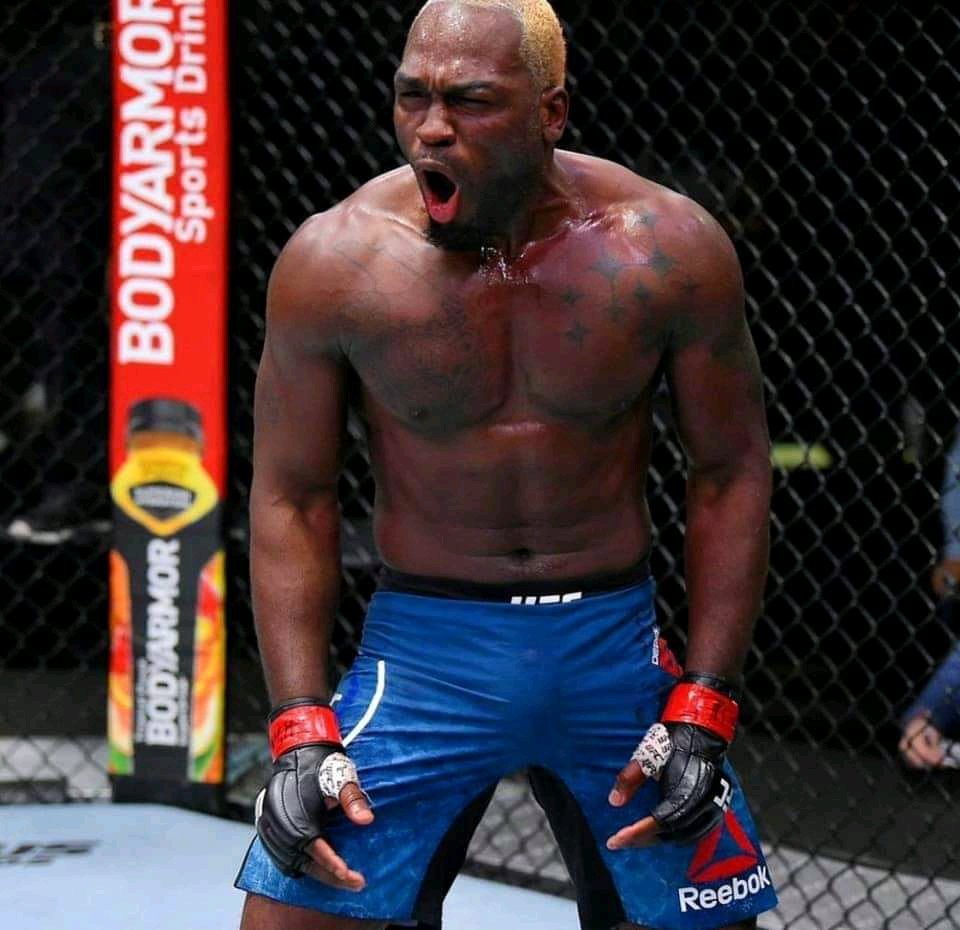 Derek Brunson is hoping to shut the lights out on Kevin Holland, when he takes on the fast-rising 'Trailblazer' on March 20, at UFC Fight Night, this year. A win might possibly help Derek break into the top 5 of the middleweight rankings, as he is currently ranked number 7.
Speaking to Mike Swick on his podcast, Brunson felt that Kevin Holland isn't better than him, in any aspect, be it cardio, wrestling, striking. Brunson also subtly condemned Holland, who went from 'fan-boying' him to calling him out three times.
"His BJJ isn't better than mine" – Derek Brunson
Brunson was quoted as saying, "I see myself just putting it on Holland. I don't really see any one place that he's better than me. His cardio is not better than mine, his wrestling isn't better than mine, his striking isn't better than mine, his BJJ isn't better than mine." [via MMA Junkie]
He further added, "He's been calling me out for the past three fights. And it's funny, because I was gonna fly him in to train with me for Izzy and I think at this point I was like, 'Man, you look good out there, good job.' He was like, 'Oh man, it's just a blessing. It's such an honor to have a UFC guy talking to me,' and then he went from that to calling me out, so I'm all about it." [via MMA Junkie]
Brunson is currently undefeated in his last three fights and will be looking forward to continuing the same, when he takes on Kevin Holland who has had an unbelievable 2020 – winning all his five fights.
Do you think Derek Brunson can get the better of Kevin Holland, come March 20?
Also Read : 'It's the fight we want too…and hopefully we'll get that done this year' – Dana White on Colby Covington vs Jorge Masvidal