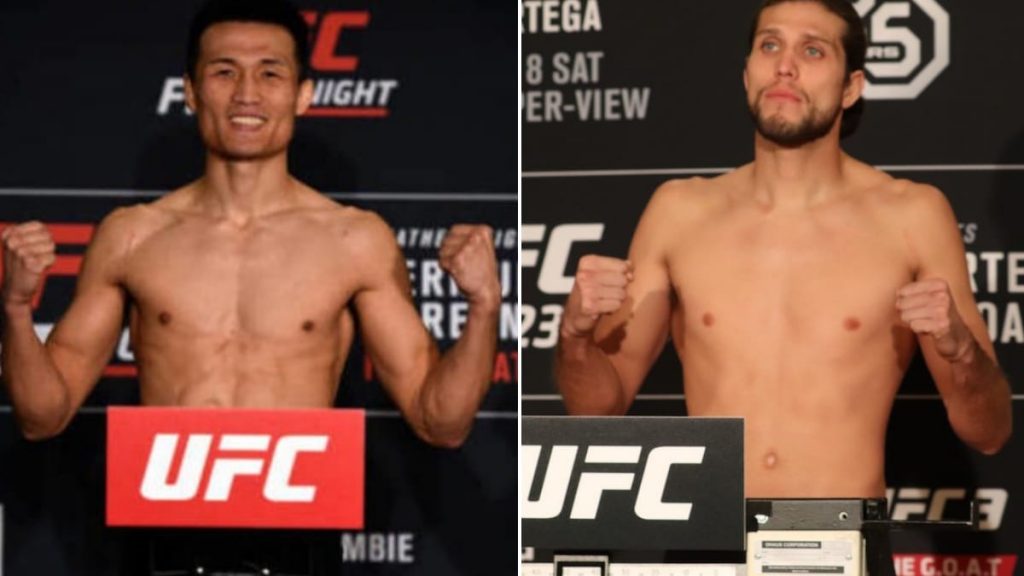 Hardly two days left, before Brian 'T-City' Ortega makes his UFC return after a huge gap of almost two years. Having last fought Max Holloway, way back in December 2018, Brian found his career at crossroads after suffering from a partially torn ACL. He somehow recovered and had a fight scheduled against Chan Sung Jung in December 2019, only to pull out of it as well citing a severe knee injury. Chan Sung Jung faced Frankie Edgar instead, and eventually won.
Now, Brian has fully recovered and will face 'The Korean Zombie' Chan Sung Jung again, at UFC Fight Island 6, this weekend. There has also been some bad blood between the two, as Brian Ortega slapped Jay Park, the translator of Chan Sung Jung, during the month of March, this year.
"I have nothing but bad intentions for him" – Ortega on facing Chan Sung Jung
Speaking during media day, Ortega was quoted as saying, "This fight sells itself. Your style, my style, the way we collide. I hope Abu Dhabi has good hospitals coz we both gonna be in that shit by the end of the night. Trash talk or not I have nothing but bad intentions for him when we both get in there."
Even during the stare-down yesterday, Brian Ortega and Chan Sung Jung, never even shook hands, indicating that there is some bit of tension between the two. However Ortega clarified saying, "It was never a rivalry man. Yeah, it was never a rivalry. I kind of just, he talked his sh*t and I talked my sh* but it was more like, if that's how you're gonna be, that's how I'm gonna be. And then when I made it clear if you really want a rivalry, this is how it's gonna get down, then we heard all the apologies. It was kind of just shut down and that was it."
All things said and done, we are in for a cracker of a contest!
Also Read: Francis Ngannou is not happy with UFC