The former two-times Bantamweight champion, TJ Dillashaw returned to the octagon at the main event of UFC Vegas 32 against the number 2nd ranked Bantamweight fighter, Cory Sandhagen.
Dillashaw survived five rounds against Sandhagen and in the end won the fight by split decision. TJ Dillashaw suffered multiple injuries in this fight and he just had knee surgery last fight.
In his latest conversation with UFC Heavyweight Brandon Schaub during a recent UFC 265 fight companion, Dillashaw says, "I just had surgery on Thursday, I had a medial meniscus bucket handle tear, a lateral meniscus tear, and a PCL tear. Almost everything. I'm just glad it wasn't ACL. I actually am happy with the results, because it would've been nine months of recovery for an ACL tear. I'm looking at a three-month recovery right now until I can get back to good training, fight for the title at beginning of next year."
"I'm getting that itch," TJ Dillashaw wants to get back inside the octagon as soon as possible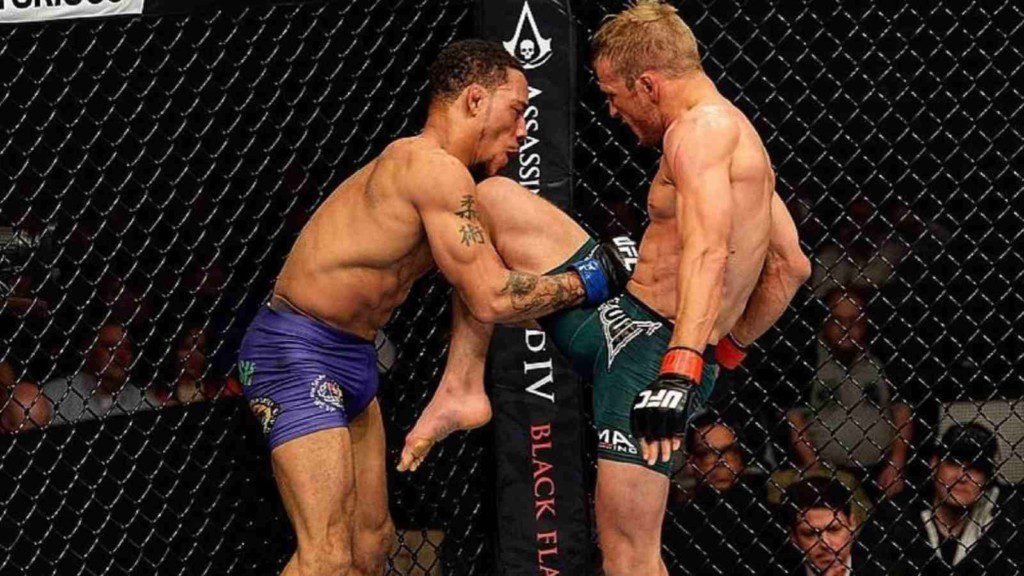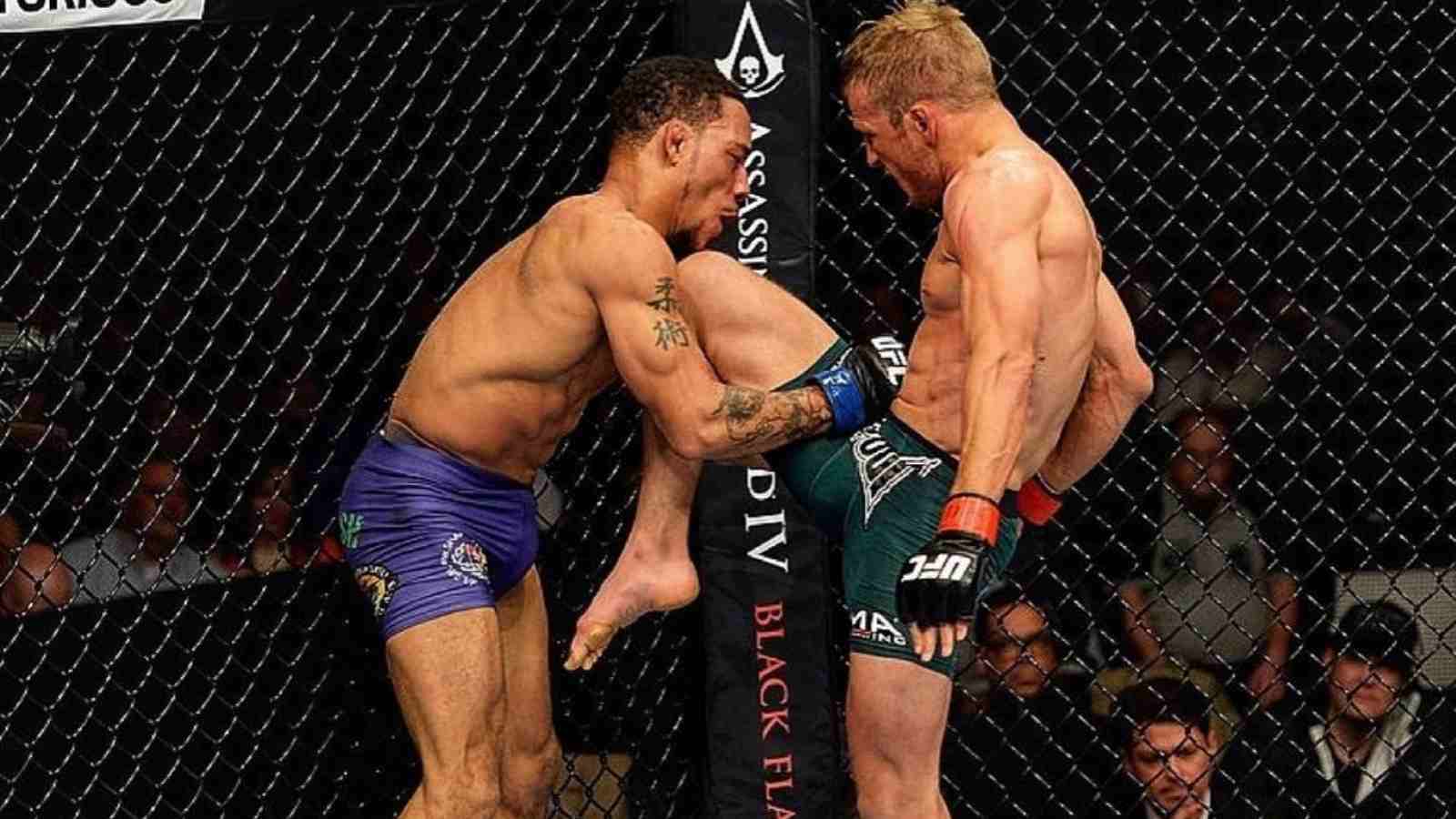 Dillashaw was next in line for a title shot after he defeated Sandhagen, but because his knee was messed up, Sandhagen got the interim bantamweight title shot against Petr Yan at UFC 267. Yan won that fight and now he is booked to face the undisputed champ, Aljamain Sterling at UFC 272.
The former bantamweight champion is now feeling much better and he is itching to get back inside the octagon, He posted this from his Instagram account, where he wrote, "I kneed to get back in there. Recovery is coming along great thanks to all the doctors, physical therapists and stem cells. Still have some time to go but I'm getting that itch."
Also read – "I'm still getting the dirty rat," Aljamain Sterling slams troll, reveals shocking detail on Petr Yan and TJ Dillashaw's 2-year suspension