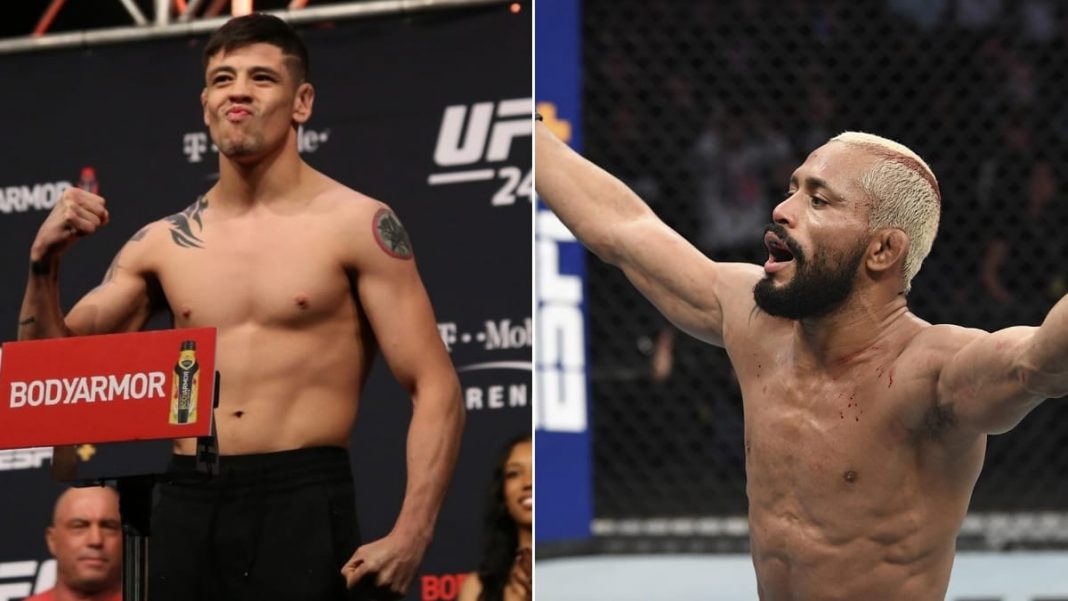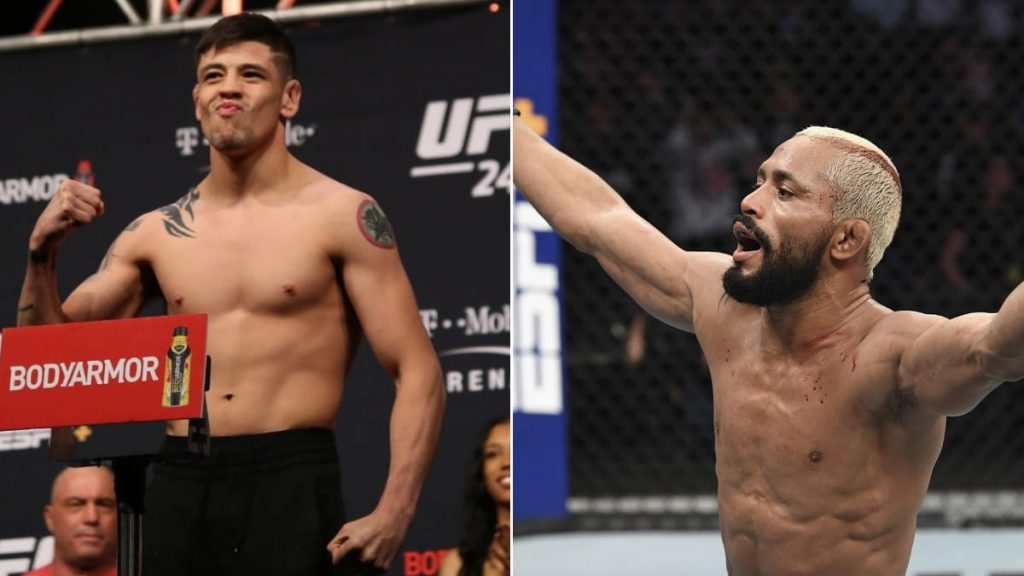 The UFC's flyweight champion Deiveson Figueiredo declared at UFC 255 that he is about to start his own legacy in the division. Figueiredo made Alex Perez tap in the very first round of the match with a choke and made the fight look so easy that it wasn't even his title defense and soon after his win he gets ready for another challenge.
Brandon Moreno won the fight against Brandon Royval and presented a challenge for Figueiredo. Dana White also says that the promotion is thinking to make Figueiredo defend his title again at UFC 256. Figueiredo and Moreno both of them also agreed verbally to this fight. In the post UFC press conference when the champ was asked about it he says,
"I think I'm going to destroy him,If I touch him, I'm going to break him. Just touching him. Because Brandon Moreno talks a lot of bad things about me. I have a personal problem with Brandon Moreno."
"I think I'm going to destroy Brandon Moreno in December. But I want the boss to show the desire to see this fight." With his UFC 256 appearance, Figueiredo is going to make history with two title defense in consecutive pay per views.
Weight cut can be a problem for Figueiredo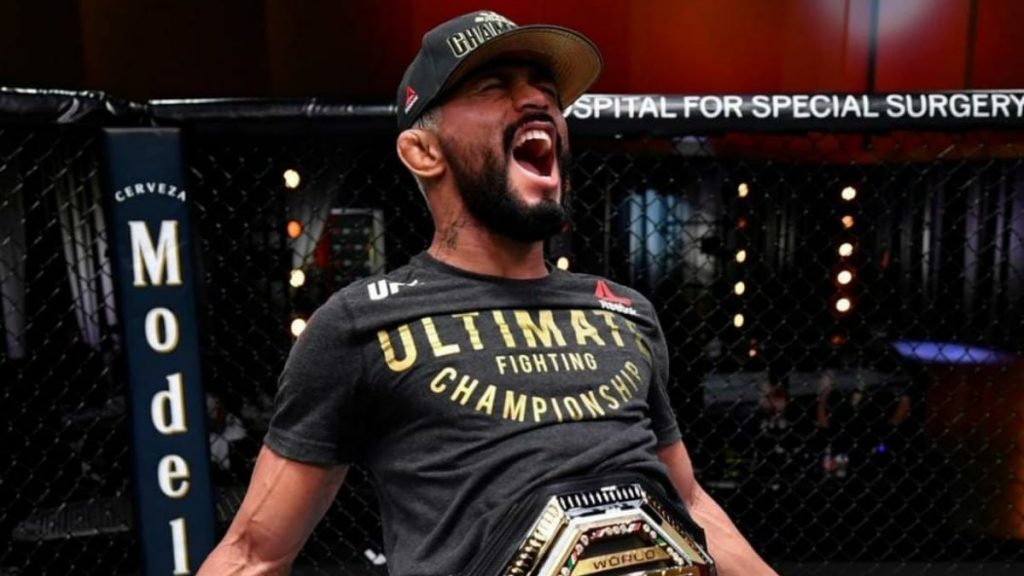 The UFC Flyweight champion, Figueiredo can only have one problem heading into this title defense that is weight cut. But he knows very well that Moreno also has to go through the same thing.
Figueiredo says, "The pressure I'm going to have to get the weight, he's going to have too, We're in the same spot. It's a war for both sides. If I have pressure, he's going to have pressure."
If the fight between Figueiredo and Moreno is finalized and both of them cut the weight, it is going to be a show of absolute carnage between them.
Also Read: 'He's fun to watch' Dana White is in no mood to cut off Mike Perry after UFC 255