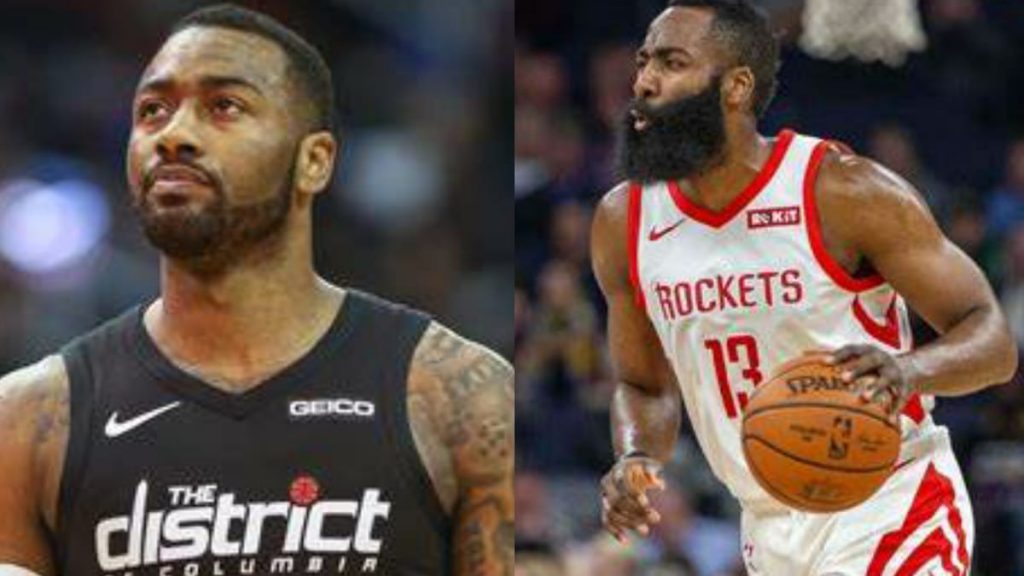 Houston Rockets have failed to gain a winning run in the early part of the league. The lack of positive intent and consistency has resulted in consecutive defeat against the LA Lakers. The Houston Rockets lost their second straight game against the Lakers today. And all hell broke loose after James Harden and team were subject to some serious criticisms.
John Wall was traded from the Washington Wizards and brought in with the Rockets with high hopes. But after his rough season opener and inconsistent performance, he is positive that hi=e would gain some momentum with the gradual time. But James Harden is lying the blame of it all on the organisation and his teammates.
He said, "I love this city. I've literally done everything I can. This is a crazy situation. I don't think it can be fixed." But the guards find it really difficult to connect and score. They have been seen lacking chemistry between them.
Is it the end of the road for James Harden and John Wall?
Rockets' insider, Alykhan Bijani himself asked Wall about his partnership with James Harden. The secondary star replied, "I think it's been a little rocky, can't lie about that. I mean, I don't think it's been the best it could be. To be honest, that's all I really can say."
He added, "We can't drill down on it because it's only been 9 games and a lot of basketball is yet to be played."
Surely the former Wizards star finds it difficult to adjust to the situation. He suited the style playing with Bradley Beal at Washington than his comfort level with Harden at the Rockets. One can feel sorry for wall leaving his boy-hood club. He has really to deal with the trade saga that Harden has opened up for the team.
Also Read: "He's going to get into pool next week" Steve Kerr updates…