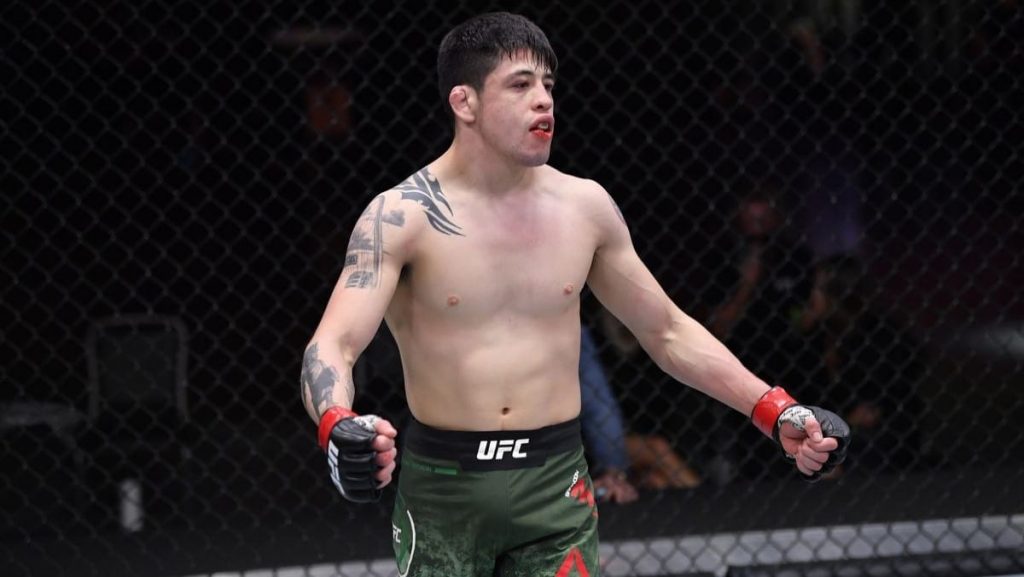 The number one ranked Flyweight fighter Brandon Moreno took the champion, Deiveson Figueiredo, into the deepest waters in their fight at UFC 256's main event. Both of them tore each other apart for five rounds and the fight ended in a draw at last.
Deiveson Figueiredo has been engaged in a verbal battle with Henry Cejudo in recent days. Figueiredo and Cejudo are going back and forth with each other over Twitter. Cejudo also issued a warning to Figueiredo which says,
"Yo Dana White I'm really trying to enjoy my retirement but your bum fighter of the year can't get my name out his mouth. Even though he has that smelly belt, he knows who the best in the world is! I just want to know where did he get that Kush from?"
In one of his interviews, Figueiredo called out Cejudo and suggested a BMF Title between him and the former two-division UFC champion Henry Cejudo.
Brandon Moreno reminds Figueiredo of unfinished business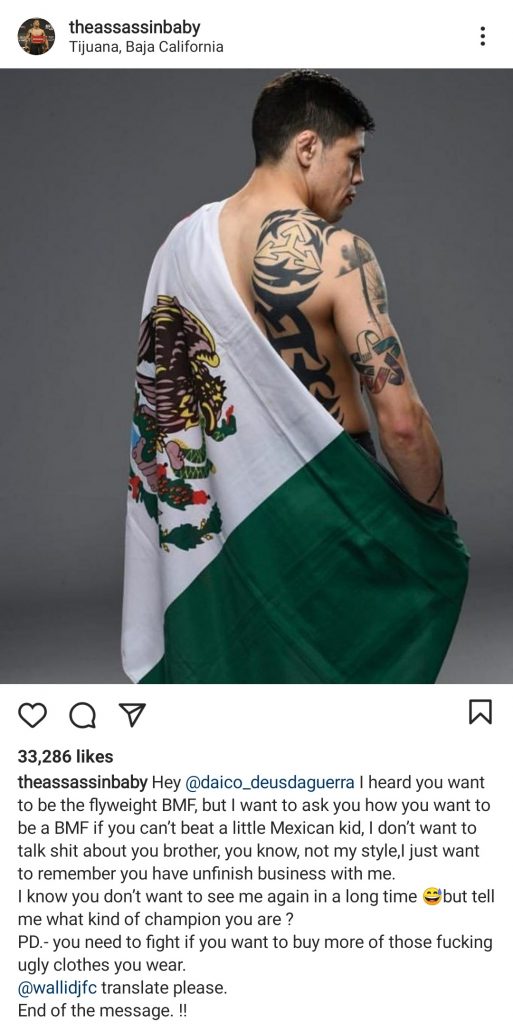 'The Assassin Baby' Brandon Moreno reminded  Deiveson Figueiredo that he has some unfinished business to finish first. Moreno shared an Instagram post which says, "Hey @daico_deusdaguerra I heard you want to be the flyweight BMF, but I want to ask you how you want to be a BMF if you can't beat a little Mexican kid,"
"I don't want to talk sh*t about your brother, you know, not my style,I just want to remember you have unfinished business with me. I know you don't want to see me again in a long time but tell me what kind of champion you are?"
"PD.- you need to fight if you want to buy more of those f*cking ugly clothes you [email protected] translate, please.End of the message. !!"
Dana White also said in one of his recent interviews that UFC is targeting this rematch to happen in April or May and 'Assassin Baby' is ready to turn the result of this match in his favor.
Also Read: Khamzat Chimaev vs Leon Edwards rebooked for 13th March Main Event