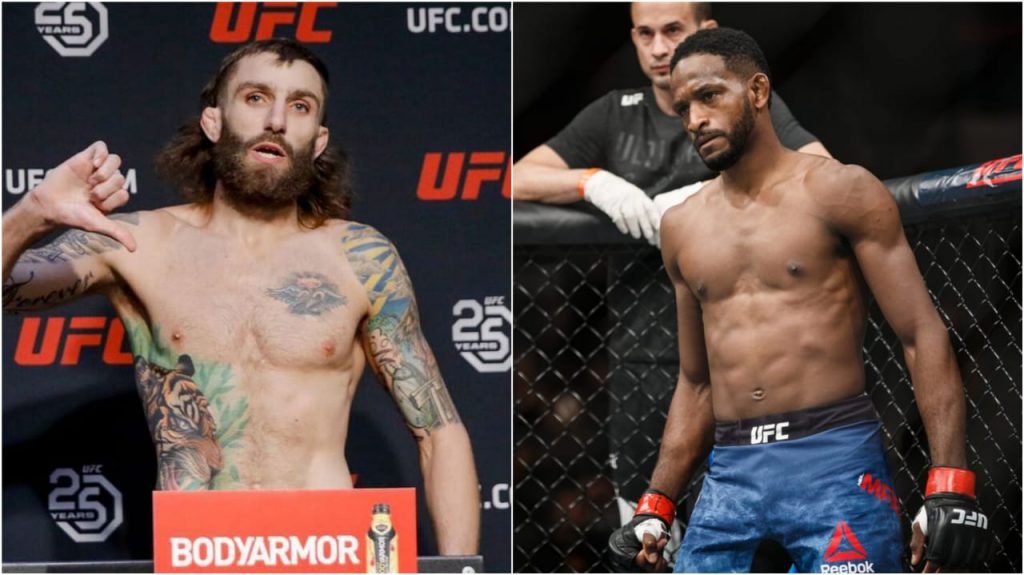 The UFC Welterweight contender Michael Chiesa is making his comeback inside the Octagon almost after a year in a fight against Neil Magny. Chiesa last fought in January 2020 in a fight against Rafael Dos Anjos which he won by unanimous decision.
This fight was originally scheduled to serve as the co-main event of the Fight Night but after Khamzat Chimaev pulled out his name from the fight against Leon Edwards, this fight became the main event.
In his latest interview with MMA Fighting Chiesa told that he was worried that he can also lose his fight due to this as Magny will face Leon Edwards now. Chiesa says, "What a world and what a whirlwind,"
"I remember waking up the day the news broke that Khamzat Chimaev was out of the main event. I woke up and saw the news and was like, 'F*ck, I'm gonna lose the fight."
"I thought I was gonna lose the fight with Neil, Him and I have been eyeing each other for a while so instantly I was like, 'I kind of thought this was gonna happen.'"
"That's why I didn't announce the fight yet against anybody. As the day went on, it turned out to be a really good day. I thought it was gonna be a crappy day. I'm excited to be in the main event spot against a guy like Neil Magny. It's gonna be a really fun fight for the fans."
Michael Chiesa was worried that he will have to wait more now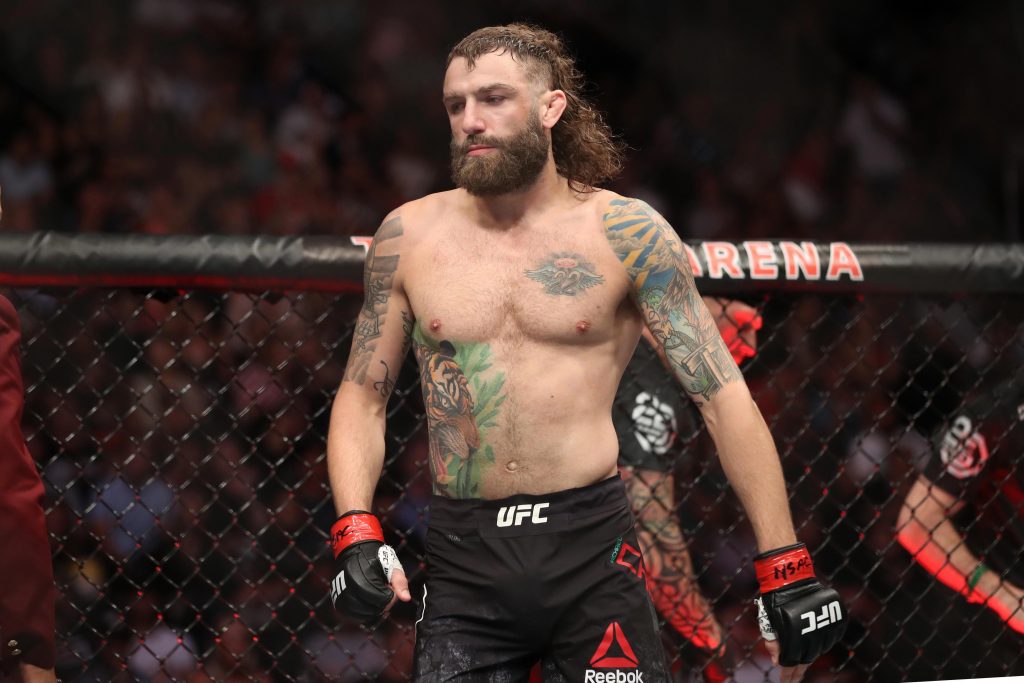 When the news of Khamzat Chimaev getting out from this fight broke out, Chiesa gets worried that Magny will be promoted to face Leon Edwards now and he will have to wait more for his fight.
Chiesa added, "I thought that they would give Neil the bump up just because they had him in that spot anyways to fight Khamzat had Leon fallen out, but I knew that could go both ways,"
"I had been kind of warned about that prior to the flight being booked: 'Hey, it's gonna be you and Magny, but just so you know, if something happens to Chimaev and Edwards on the Dec. 19 card we're gonna bump Neil up.'"
"We get through the 19th and I thought we were kind of out of the woods, but I still wasn't convinced. I didn't announce anything, and I wasn't going to until this was going to happen for sure."
"I'm not saying anything, and it very well could change. One of us could pop for COVID, there's a lot of moving parts. But I was just gonna stay focused, stay training, and hope everything pans out so I can fight Neil."
"I just thought something might happen with the main event, which I was right about. But I was wrong about one thing, I get to keep my Neil Magny fight."
Also Read: "If Khabib does retire, then whoever the highest-ranked guy is at the time will end up facing Conor if Conor beats Poirier," says Dana White