UFC Flyweight Brandon Moreno might've lost his belt, but he still thinks his trilogy with Deiveson Figueiredo was supposed to be his night after the fight got over. Moreno and Figueiredo fought last week at UFC 270 to settle the scores for once and for all but looks like the fight will go for the fourth time as well in the UFC, something which will happen if it happens for the first time in UFC history.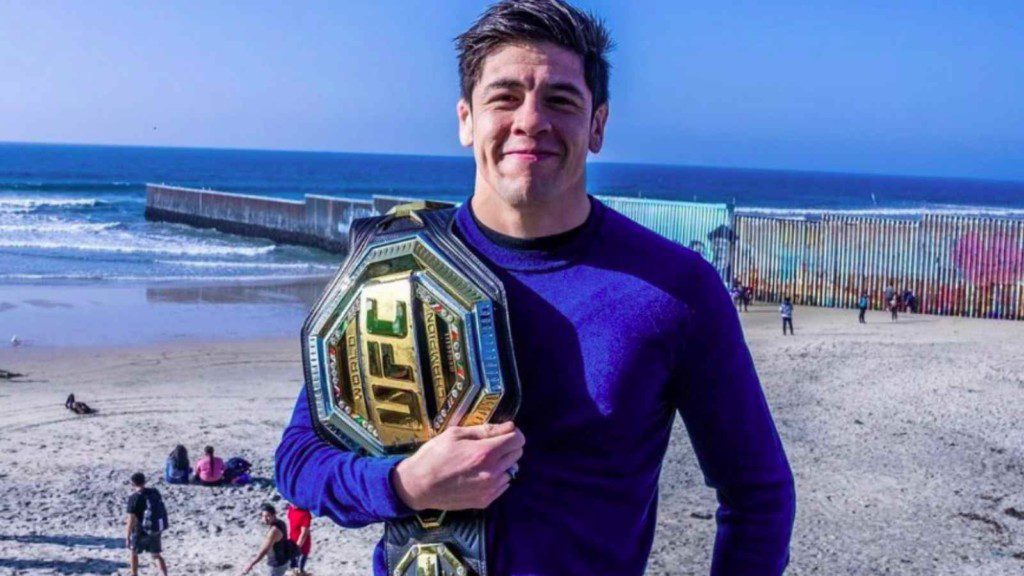 Moreno lost the trilogy to Figueiredo via unanimous decision. Before that, Moreno defeated Figueiredo via submission in the second round back in July 2021 at UFC 263. The first fight took place in December 2020 when Figueiredo vs Moreno ended up in a draw. It's rather surprising to see all the three fights happening back to back within a span of just a little more than 13 months.
Brandon Moreno thinks he came with more technique, precision over Deiveson Figueiredo's power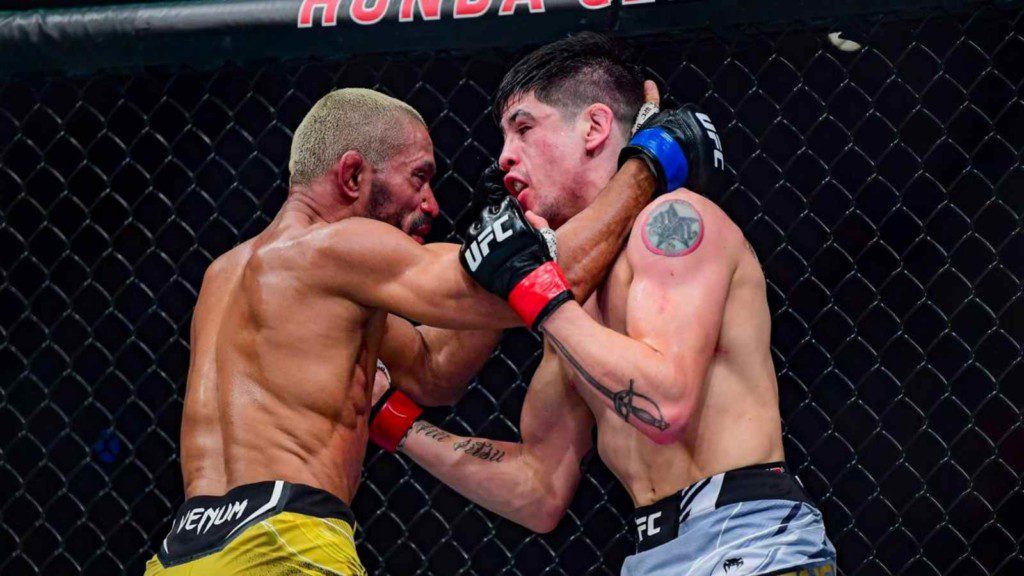 Moreno came to MMA Fighting's The MMA Hour with Ariel Helwani to talk about his trilogy with Deiveson Figuiredo and how did what did he think about hearing the judges' scorecards and final result of the fight, which was, as mentioned before, in Figueiredo's favour.
"I am still saying I have enough arguments to say that I won that fight," says Moreno, "But the most important thing is not to be focused on the past, I mean I need to be focused on the future in my present and future and be ready for the next step in my career."
"For sure I won the second, the fourth and fifth," continues Moreno, "But I was watching all the fight like man, I was like with a lot of volume with a lot of pressure… a lot of precision like bam bam bam! I understand I don't have the power maybe, I am not born with that power [like Figueiredo] but man, I am doing my job, I'm proposing the fight, a lot of technique."
"But, the judges gave him the round for one knockdown… but I connect like 15-20 punches," Moreno concluded agreeing with the Helwani's query that they "stole the round" from him with the one-punch where Figueiredo secured a knockdown seconds before the end of the third round.
What do you make of Moreno's point of being robbed in his trilogy with Figueiredo? How did you score that fight? Do you think the fight will be bound to happen for a fourth time in the near future? Who do you think will win the fourth fight if it happens?
Also Read: "They knew about it"- Eric Nicksick declares UFC refused to do Francis Ngannou any favours of rescheduling fight after injury revelation