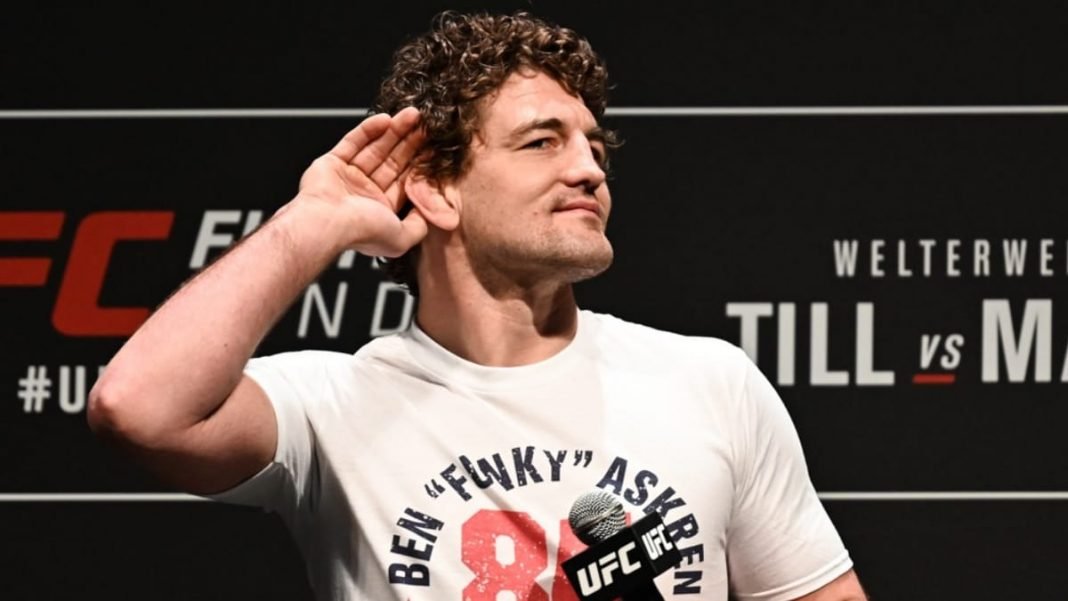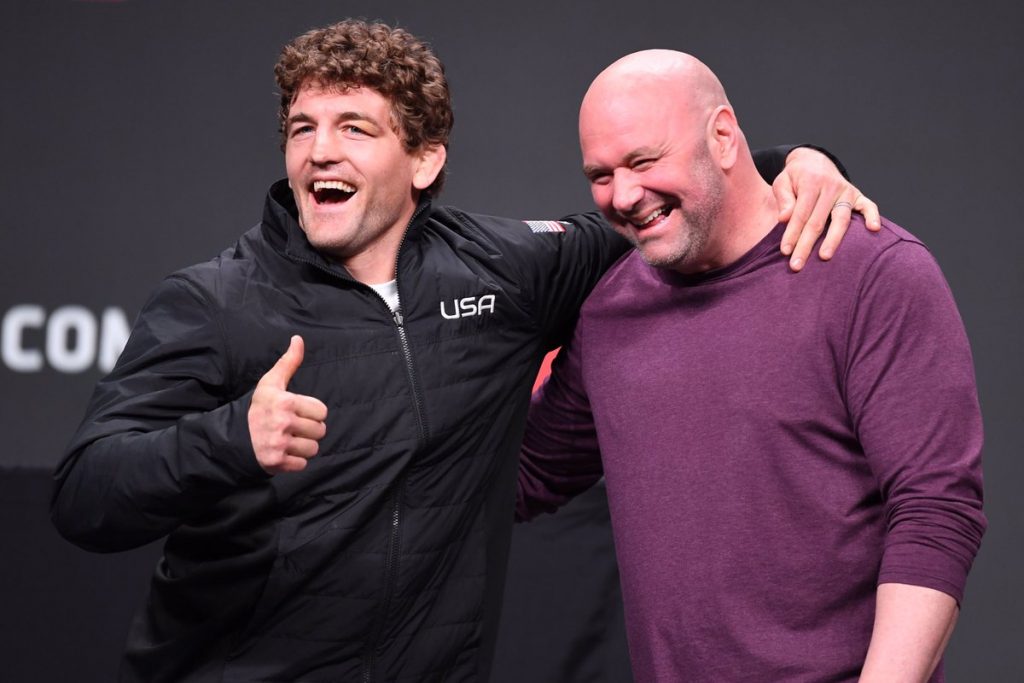 Ben Askren retired from the sport of Mixed Martial Arts a year ago. "Funky Ben" came into the UFC as an undefeated fighter and he even dominated Robbie Lawler in his UFC debut. But, things went haywire after that – what followed was a brutal 5 second knockout against Jorge Masvidal and a third round submission loss to Demian Maia. His hip was affected badly in the process, with Ben recently stating that he needed Birmingham hip resurfacing. Just three weeks after his loss to Maia, Askren announced that he was retiring from Mixed Martial Arts.
Speaking to MMA fighting, Ben Askren threw light upon his possible return to MMA competition.
"I think it's unlikely, but I'm gonna wrestle next year" – Ben Askren
Ben Askren was quoted as saying, "I would say, never say never. I think it's unlikely, but I'm gonna wrestle next year. Not WWE wrestle, but real wrestle. I need a reason to train and stay in shape. I love eating ice cream and everything else. I haven't got on a scale in a year. I haven't gotten on a scale since I fought Demian Maia over a year ago.
He further added, "If I don't have a good reason to get on the scale, I'm not getting on the scale and I know that ain't great for my health. I'm not super obese, but I'm definitely not in great shape right now and I can't really train. I can ride a bike right now, that's about all I can do with my hip but give me a few more months and I'll be able to start getting on the mat. I'll be able to start lightly doing some stuff."
Do you see Ben coming back to MMA?
Also Read : 'I'm rocking with Tyson' – Dustin Poirier weighs in on Mike Tyson vs. Roy Jones Jr.