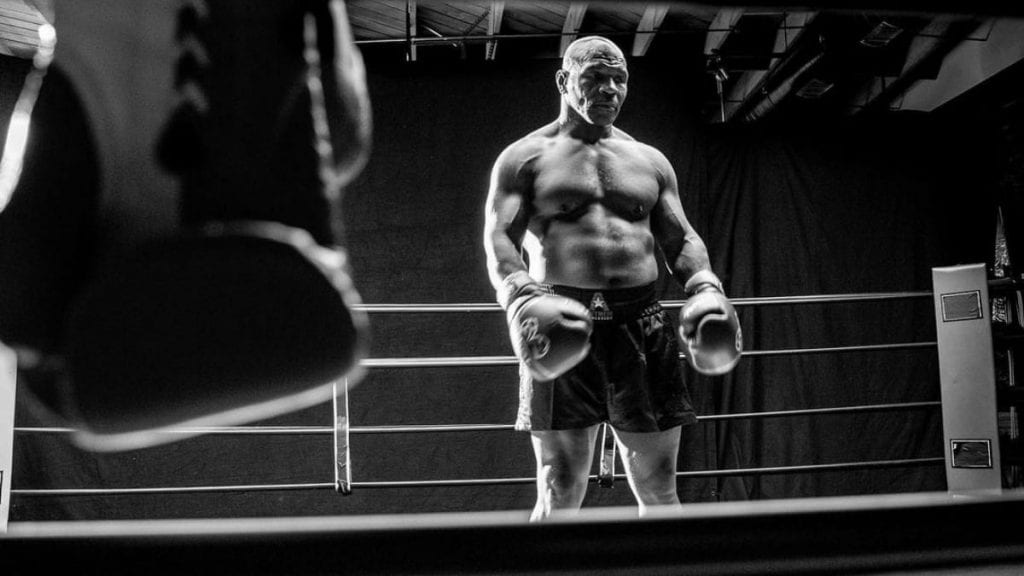 Mike Tyson vs Roy Jones Jr has got everyone excited and is just around the corner. The two Boxing Legends will face off on the 28th of November at STAPLES Center in Los Angeles. Although the rules are altered and quite comical, witnessing the two step into the boxing ring, alone would suffice for the combat sports community.
More recently, UFC star "Diamond" Dustin Poirier gave his thoughts on the much anticipated duel. The 26-6 fighter speaking in an interview, sounded really excited about the fight, picking "Iron" Mike as his winner.
"I'm excited, I'm buying the pay-per-view" – Dustin Poirier on the boxing super-bout
Speaking to Mike Bohn of MMA Junkie about the epic boxing bout, Dustin was quoted as saying, "I'm excited about it man. You know, you got two 50 – something year old men! Two legends doing it again. I don't want to see anybody get hurt. I just think that it's kind of weird that there's no judging and there's not gonna be a winner. It's a spectacle man and I'm excited, I'm buying the pay-per-view"
When asked who he thought would win, Dustin replied, "I'm going with Mike Tyson man. I'm rocking with Tyson."
Mike Tyson has been putting in the hard yards, as one can easily get to know on checking his Instagram. Tyson claims that he is right now in the best shape of his life. Indeed, Mike Tyson looks terrifying, but that doesn't mean one can simply write off Roy Jones Jr. Although, Mike is the more scarier opponent, Roy Jones has had an equally impressive record in his heydays and he too has been pushing himself to the limit.
Who do you think has the edge?
Also Read : "I might be fighting Pacquiao" – Dustin Poirier warns Conor McGregor and his team, to not look past him