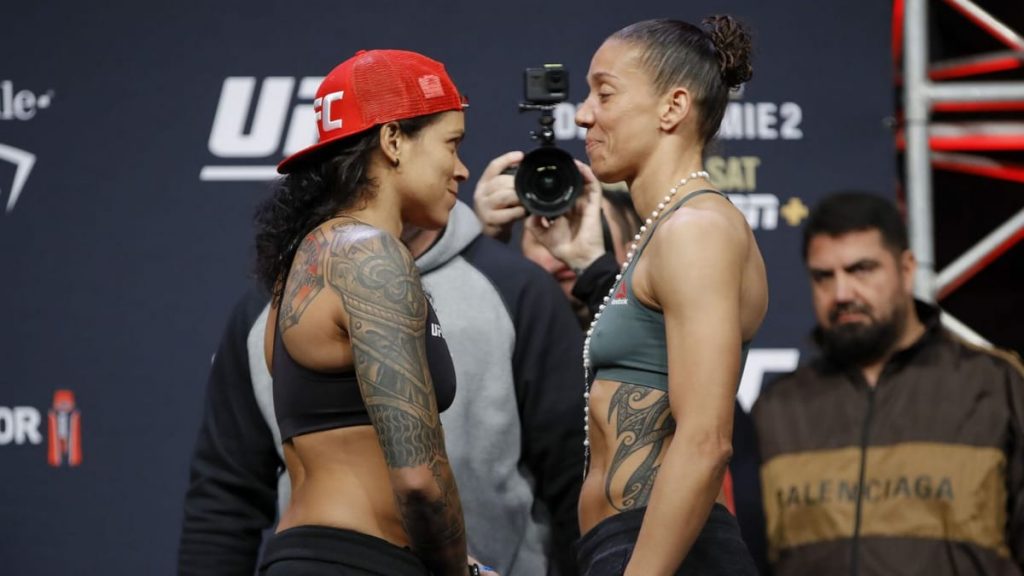 Germaine de Randamie proved to the world that she still has some fuel left in her tank, after she submitted Julia Penna at UFC Fight Island 4. This was her first submission in her entire MMA career.
The 36 year old put Pena to sleep with a guillotine choke and feels "this one will stay forever close to my heart." A veteran of the sport, this was Randamie's first win after she lost to double champ Amanda Nunes in December.
Randamie has her eyes set on Amanda Nunes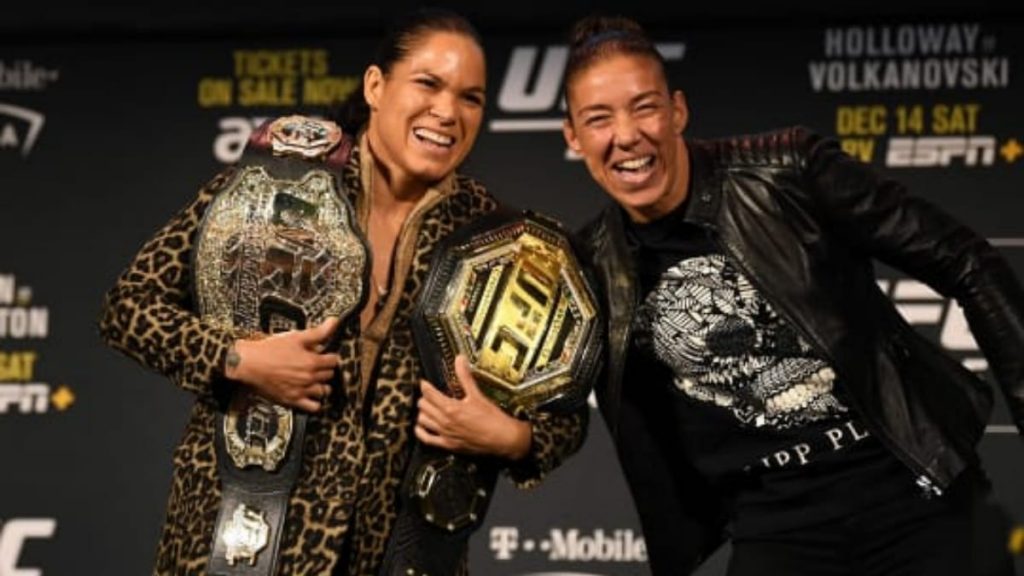 After her recent win at UFC Fight Island 4, Germaine de Randamie has claimed that she has her eyes set on Amanda Nunes. Her last fight with Nunes, Randamie fell short and lost via unanimous decision. Still ranked #1 at bantamweight, Randamie is eager to have the title around her waist
Randamie was the inaugural featherweight champion at UFC after she beat Holly Holm via unanimous decision. And now she competes at the bantamweight division.
"I love fighting and I could care less about the rankings. If you want to fight for the title, you have to earn that spot. One good performance might not get you that title shot. I'm still ranked No. 1 in the world and it's my job to stay [there]. These are tough times, man. We're blessed that we can fight and that the UFC makes it possible for us to do what we do."
Still at #1, the former has her eyes set on Nunes. The two have met twice earlier. The first, 7 years ago and the last in December. Both times Nunes took out Randamie.
To this, the former featherweight had this to say, "If I'm able to and the UFC would say that's the only shot you ever have to fight Amanda, I'll take it," de Randamie said in regards to facing Nunes for the featherweight title.
Randamie speaks on her retirement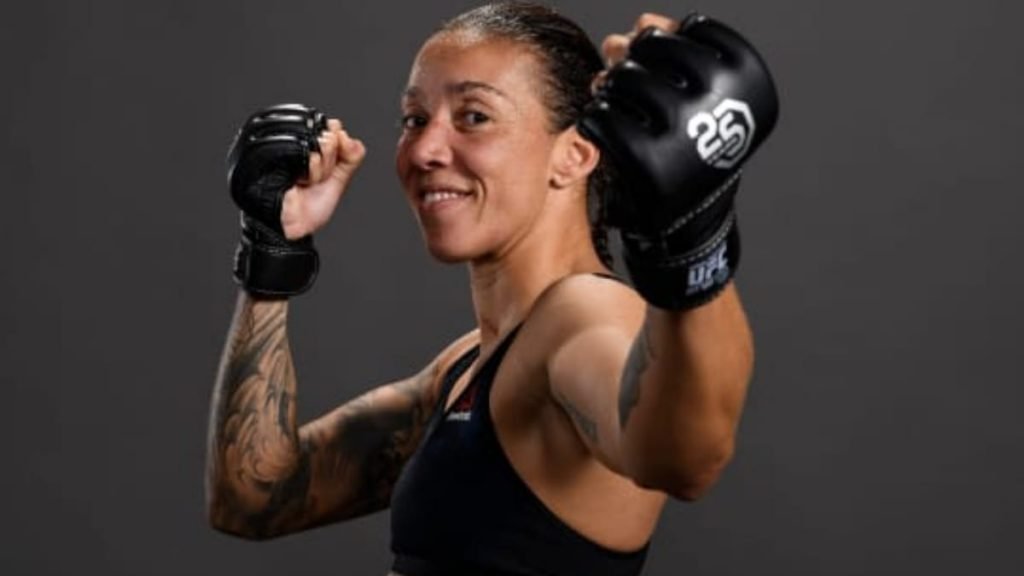 "If I get another shot at Amanda and she beats me, I'll retire right then and there on the spot. I will forever stay second best. If she beats me again, I will retire on the spot. There would be nothing left to do. She's the only one that beat me fair and square. No problem, she's the true champion. If the third time I can't beat her, it is what it is."
"If she beats me, I will retire with my head held high. I'm second best. She's the best, but I still believe I can beat her. Every piece of me tells me I can beat her, and I have the utmost respect for the champ. But if she beats me again, that will be the end of my MMA career. I've done it all. I've seen it all. That just means I can't beat her."
Speaking about retirement, Randamie talks about her aspirations outside the Octagon. "Would I go back and fight four more times to get another shot at the title? No, I'm 36 years old. I want to have a family, have a baby one day. I don't know if I can go back and fight 10 more girls again to get to the champ. She's the champ. Then I didn't beat her.
"I'm a 10-times, undefeated kickboxing champion, I was the first 145-pound champ, it just means I couldn't get the 135-pound belt. And that's okay. I've had a beautiful career. There's nothing to be ashamed of. Nothing."
Also Read: "I've set the date long time ago" Israel Adesanya targets fight with Jon Jones, terms it "biggest fight in UFC history"