After the disappointment of the 2000 Sydney Olympics, Indian athletes won a record haul of medals at the 2002 Commonwealth and Asian Games. Shooting in particular was emerging as a sport where India had potentially world-class talent.
Even field hockey was showing signs of recovery. India won the Junior Hockey World Cup in 2001, Indian women won the gold at the 2002 CWG, and the most popular hockey star of the time, Dhanraj Pillay, was looking to do well in his last Olympics.
Athens 2004 was also the first Olympics after the nation experienced an economic boom. All in all India headed into the Games with more optimism than four years ago.
The Games come back home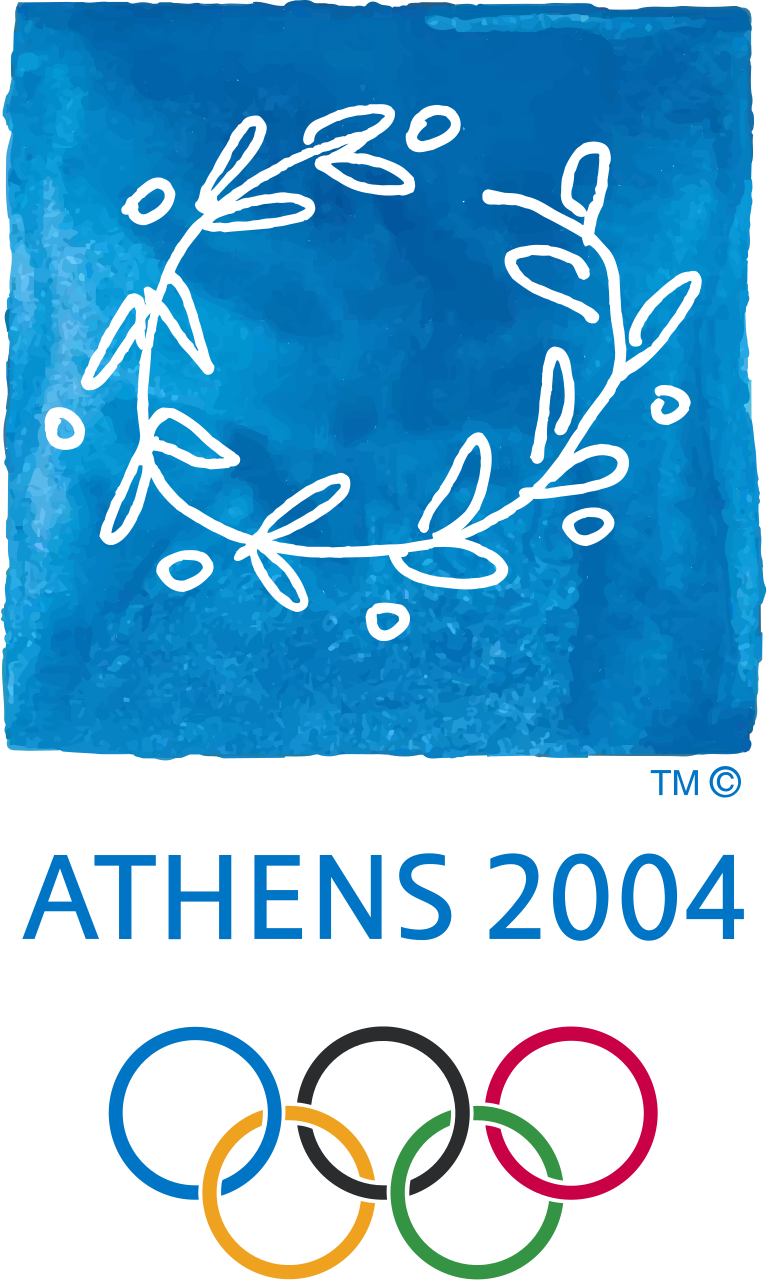 Ancient Greece is where the concept of an Olympic Games first originated. Athens hosted the first modern Olympics in 1896 and would be hosting the Games again after 104 years. No wonder the motto of these Games was 'Welcome Home'.
American swimmer Michael Phelps became the first athlete to win 8 medals at an Olympics (with 6 golds and 2 bronzes). He however was unable to equal Mark Spitz's record of 7 Olympic golds after being beaten by another swimming legend Ian Thorpe
The much-hyped American basketball team lost their first Olympic match ever, 12 years after the sport was introduced at the Games.
Moroccan runner Hicham El Guerrouj became the first athlete in 80 years to win both the 1500m and 5000m events at the same Olympics.
Future sprint legend Usain Bolt made his Olympic debut at these Games.
A look at India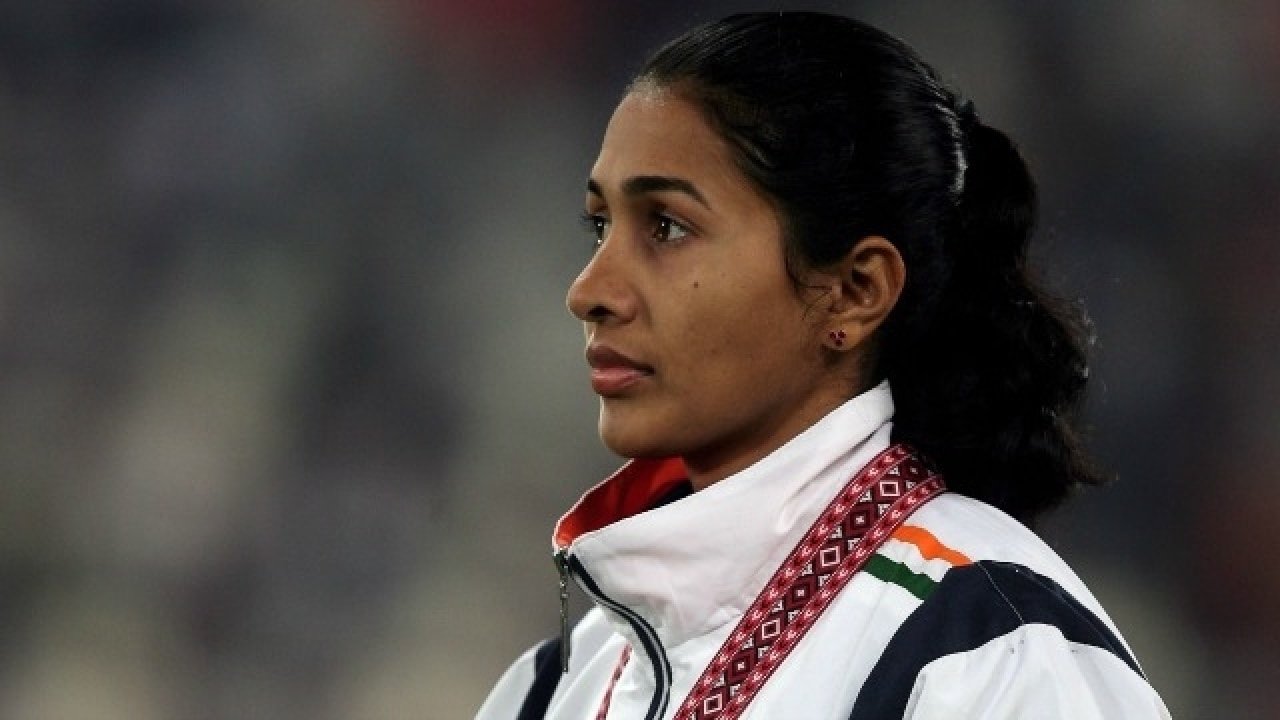 Pre-Games expectations:
India sent 73 athletes competing in 14 sports, a record total at the time. There were high expectations from the shooting team, comprising of names such as Anjali Bhagwat, Abhinav Bindra and Rajyavardhan Singh Rathore. Hopes were also pinned on long-jumper Anju Bobby George, weightlifter N. Kunjarani Devi and perennial contenders Paes-Bhupathi and the men's hockey team.
The flagbearer:
Anju Bobby George, who in 2003 became the first Indian to win a medal at the Athletics World Championships. She also became the second woman to lead the Indian Olympic contingent after Shiny Abraham Wilson did so in 1992.
Notable debuts:
Future medallists Vijender Singh, Sushil Kumar and Yogeshwar Dutt made their debuts at these Games. Vijender lost in the first round while Sushil and Yogeshwar too could not make it past the elimination rounds.
Shooter Gagan Narang also made his first Olympic appearance here. He finished 12th in the Men's 10m Air Rifle qualification.
Other debutants included Achanta Sharath Kamal the table-tennis veteran who is still going strong and discus thrower Vikas Gowda who enjoyed success later in the CWGs and Asiads.
Medallists: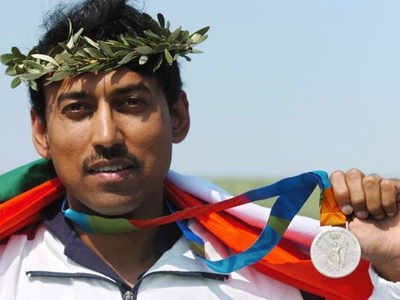 Despite the increased expectations, the only medallist from India was Maj. (now Col.) Rajyavardhan Singh Rathore. By winning a silver in the men's double-trap event, he became the first Indian shooter, and the only India shotgun shooter till date to win an Olympic medal.
After qualifying in 5th place with a score of 135, Rathore had a brilliant final round where he shot 44 with a total score of 179, enough to secure silver. UAE's Ahmed Al-Maktoum, who claimed the first ever Olympic medal for his country, won gold with an Olympic Record of 189. China's Wang Zheng got bronze with 178.
Rathore became an instant celebrity after his medal. He later ventured into politics and served as India's sports minister from 2017 to 2019.
Disappointments:
All eyes were on Anjali Bhagwat on the first day of the Games. Anjali, who had done well in the previous Olympics and who had a number of World Cup medals under her belt since then, perhaps could not deal with the burden of expectations. She finished a disappointing 20th in Women's 10m Air Rifle and 13th in 50m Rifle 3 Positions.
Paes-Bhupathi got fourth place, the closest they would ever get to an Olympic medal. After losing the semifinals in straight sets to the unheralded German duo of Kiefer and Schuttler, they lost a thrilling bronze medal match to Croatians Ancic and Ljubicic.
The men's hockey team flattered to deceive yet again, finishing 7th with the Indian Hockey Federation and the team's German coach Gerhard Rach facing much of the criticism. Dhanraj Pillay would surely have wanted a better end to his career.
Karnam Malleswari put up a dismal no-show while fellow lifter Sanamacha Chanu tested positive for furosemide.
Creditable performances by Indians: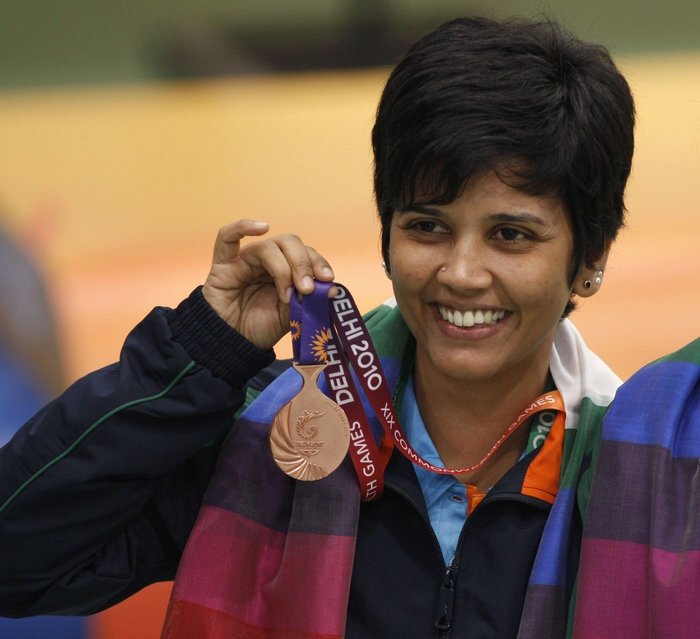 Suma Shirur, the current high-performance coach of the Indian junior shooting team, made it to the finals of the Women's 10m Air Rifle event where she finished 8th. She became only the second Indian woman after Anjali Bhagwat in 2000 to reach an Olympic shooting final.
Abhinav Bindra finished a strong 3rd in qualifications of the Men's 10m Rifle event but suffered an inexplicable meltdown in the finals to finish 7th overall. He later said this episode inspired him to go for gold at the next Olympics.
Anju Bobby George finished 6th initially in Women's long jump but was later upgraded to 5th place after 5th-placed Marion Jones' doping scandal. This is a very creditable result because the three medallists, all Russians, were later found guilty of doping as well. Anju is still fighting a case against the three athletes and hopes to get a silver medal from this event.
In a nutshell:
Though India only got the one medal, what is more notable is the number of athletes who made their debuts at these games and later went on to become household names. The generation of Bindra, Narang, Suma, Anjali, Vijender, Yogeshwar and Sushil would go on to revolutionise Indian sports from 2008 to 2012. They are today involved in coaching and mentoring young Indian athletes.
Other articles in this series: