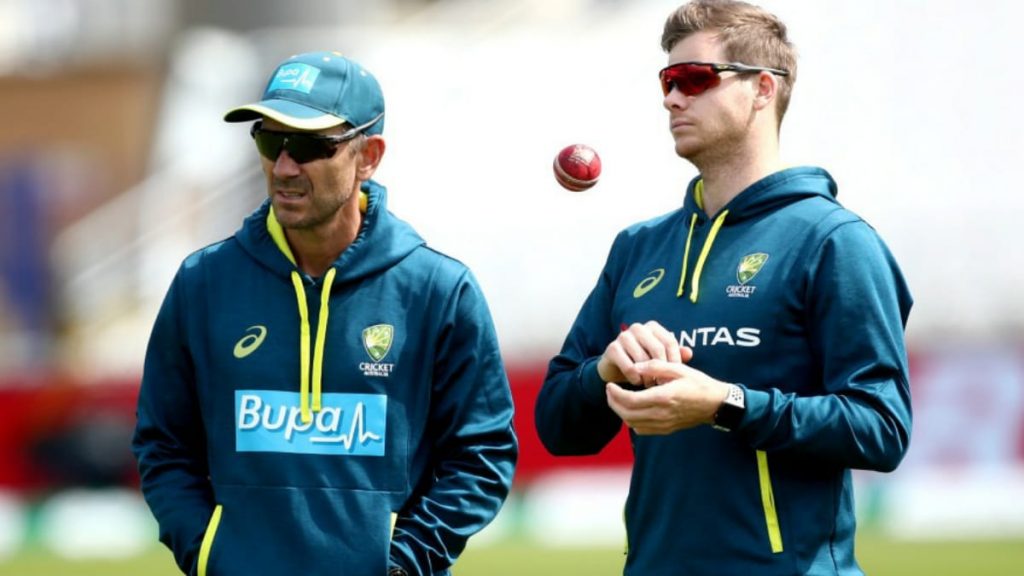 The recently adjudged ICC Male Cricketer of the Decade, Steve Smith is going through a rough phase, something unusual to see in his career. Smith shone bright in the white-ball formats in ongoing India vs Australia series but slumped in the Test matches.
The former has been unable to gather runs in the first two Test matches against India. As both the teams have landed up in Sydney for the third Test match which will begin from January 7, the players are training hard to put forth the best.
Smith coaches himself
In the wake of the same, Australia's head coach Justin Langer said, "Imagine how good we will be when he does start batting – that's how I look at it. He hasn't had the best of series so far. He will be the first to admit that. My gosh, what I know about great players, the longer they miss out, the sooner they are coming good again. That puts a big smile on my face. How do you coach Steve? I don't coach Steve Smith. Steve Smith coaches himself and I am sure he is going to work it out."
Langer added "Steve is always hitting a lot of balls. He did a lot leading up to it (MCG Test) but, again, there is nothing, even for the greatest of players, there is nothing that replaces time in the middle. And we know what a great problem solver he is, we know what a great player he is."
Smith had struggled even to get single-digit scores in all the four innings he featured in. He was outplayed by India's offie, Ravichandran Ashwin twice by his deceptive bowling.
Also read: Umpiring gaffes that prompted umpires to reverse the decision