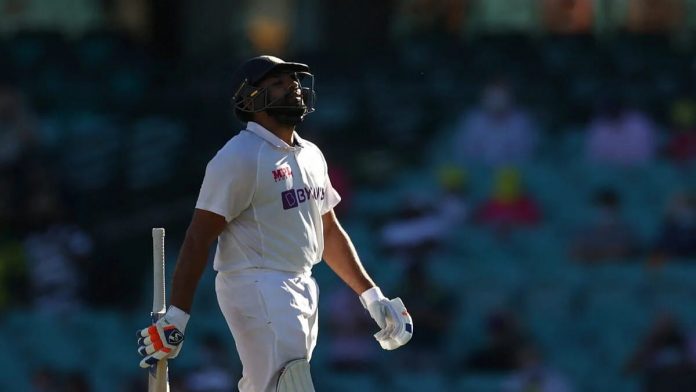 Slump form continues for the Indian opener Rohit Sharma as he failed to mark his presence even during India's second innings. With 420 runs to chase, Team India walked the pitch during the last session of Day 4 where Jack Leach outplayed Rohit Sharma with his deceptive spin.
The left-arm spinner out-bowled India's star batsman. A flighted ball coupled with the pitch's deteriorating surface, spun and knocked Sharma over. Rohit was on the front foot to defend when the ball turned enough to miss the outside edge and hit the outside of off stump.
Video of Rohit Sharma's dismissal
His struggles with the bat continue where he was deceived by the pacer Jofra Archer in the first innings. Keeper Jos Buttler took Sharma's outside edge behind the stumps, and the former had to walk to the pavilion.
The hit-man has had a long spell of inadequate performance in the Test matches. In the last eight Test innings he played for India, he has scored only one-half century.
Also read: India vs England 2021: India bowl out England for 178 and reach 39/1 on Day 4 but have huge task at hand