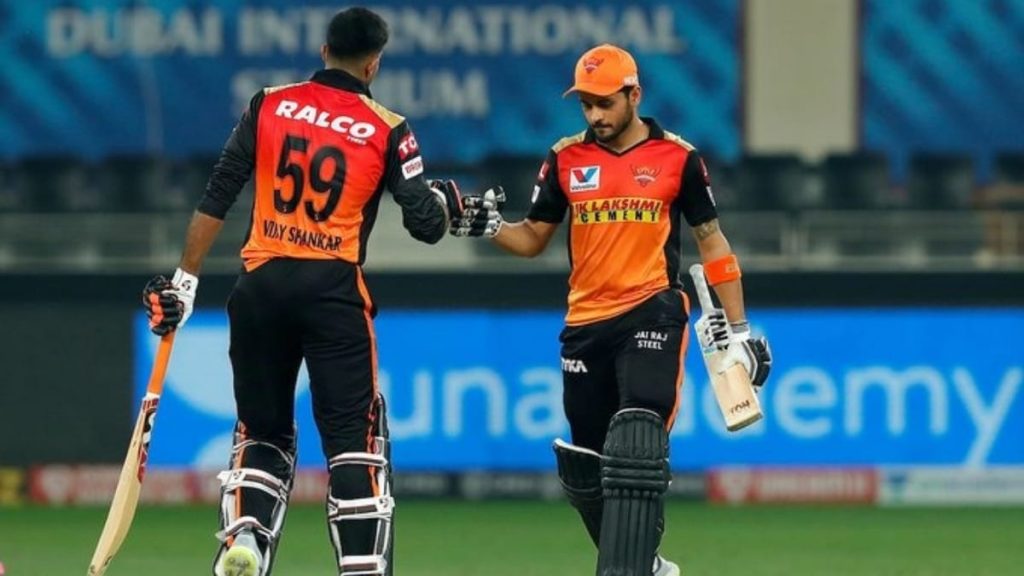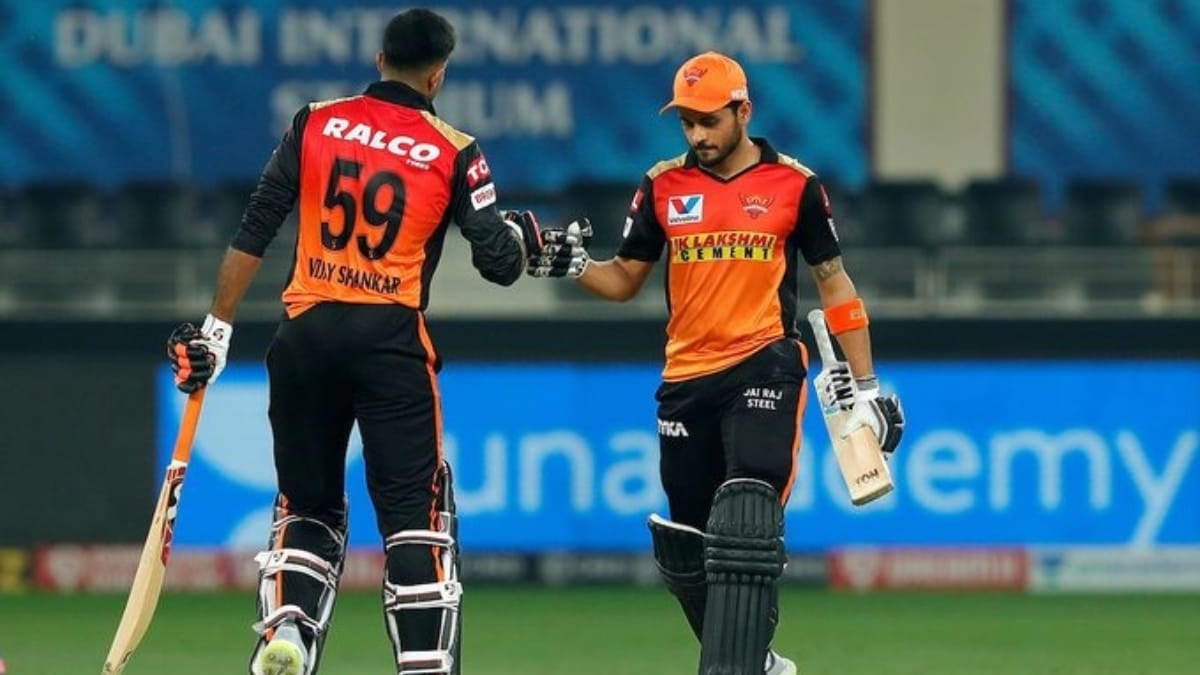 Sunrisers Hyderabad (SRH) defeated Rajasthan Royals (RR) by 8 wickets in the Indian Premier League yesterday. The likes of Jason Holder, Vijay Shankar and Manish Pandey came good for the Hyderabad outfit to guide them to an important victory.
SRH won the toss and chose to field first which raised quite a few eyebrows. Despite a brisk start, the RR batters found the runs difficult to come by. Holder shone with the ball for SRH as he picked up three important wickets to restrict RR to a score of 154/6.
In the chase, things didn't quite go according to plan for Sunrisers as they lost openers David Warner and Jonny Bairstow in quick succession to a hostile opening spell from Jofra Archer. When it seemed like the brakes were applied on SRH's innings, Manish Pandey launched a stunning counter-attack. He seemed to be batting on a different pitch altogether as he kept middling the ball in a pitch where everybody else struggled.
Pandey finished on 83 off 47 balls and was ably supported by Vijay Shankar who also scored a half-century en route his 52 off 51 balls. Pandey walked away with the Man of the Match award as his innings took SRH to a crucial win and the 5th spot on the points table as the race for the playoff spots tighten.
RR and SRH involved in playful banter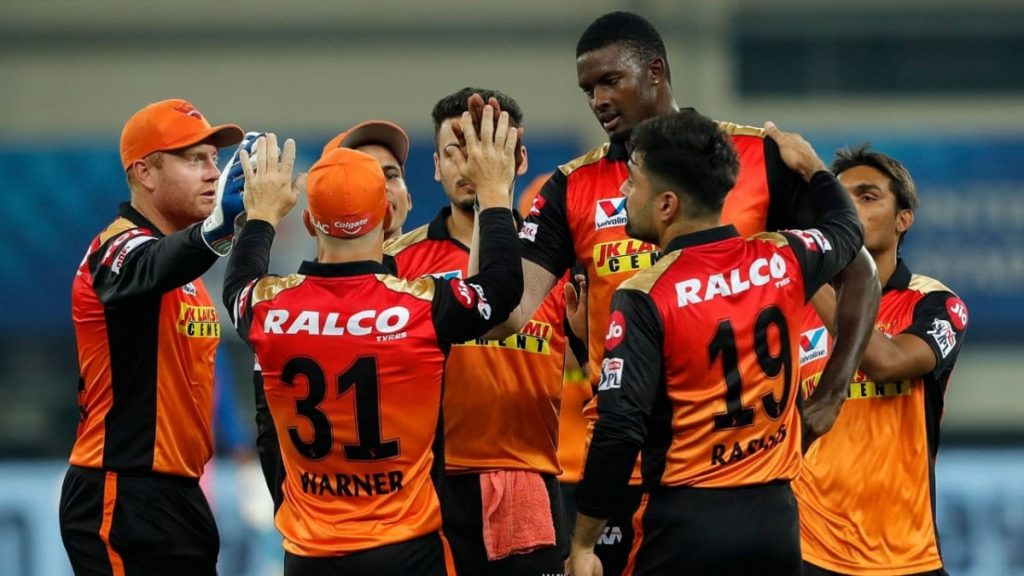 Despite the match being an intense and more than watchable encounter, something else that caught the attention of fans was the playful banter between the Rajasthan Royals and Sunrisers Hyderabad's Twitter handles. On October 11 (the occasion of World Biryani Day), RR had defeated SRH in a thrilling match that saw Riyan Parag and Rahul Tewatia fashion a jailbreak for the former side.
Following the match, RR had made a Tweet saying, "Hey Zomato, we'd like to place an order for one LAAAAARGE Hyderabadi Biryani. Location: One & Only Royal Mirage". The tweet had grabbed many an eyeball as people saw this as a jibe at SRH following a hard-fought match.
The Sunrisers' Twitter handle got their revenge when their side defeated RR in the second fixture between the two. They made use of the opportunity to give the jibe back at RR. They posted a terrifically worded tweet saying, "Cancel the biryani order our friends can't handle the level of spice P.S. : Daal baati should just do fine." as a reply to RR's post on October 11.
Rajasthan Royals' Twitter handle had no other choice but to accept defeat. They posted a tweet showing that they had muted words like 'biryani' and 'Hyderabadi biryani' from their Twitter handle.
This intense yet playful battle has been compared to the action on the field and has been appreciated as being funny and in good spirit.
Also Read: David Warner heaps praise on Jason Holder