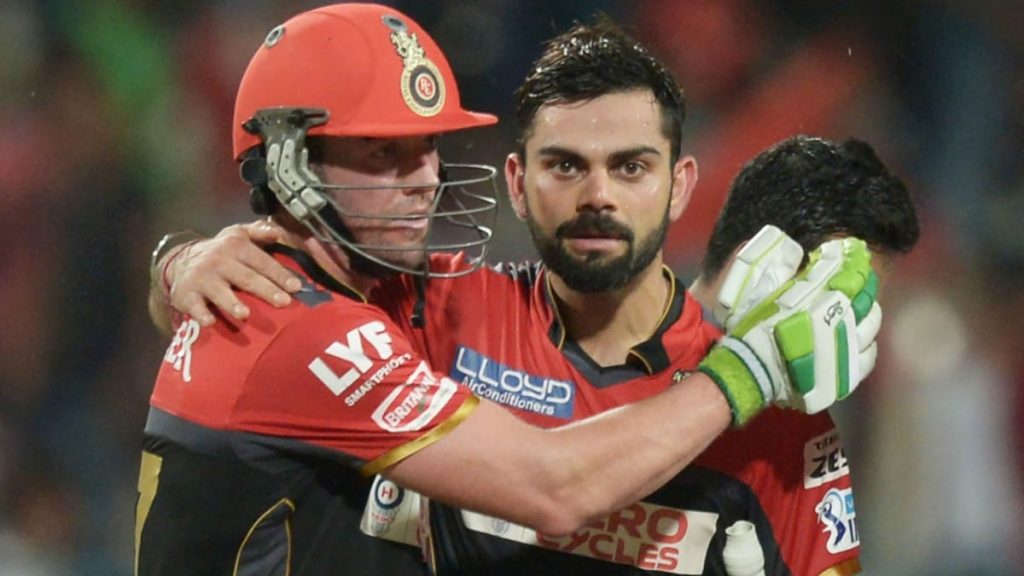 The Indian Premier League(IPL) has seen some terrific displays of batting over the course of its history. T20, the shortest format of the game, is said to be more batsman-friendly. Even the best of bowlers have been hit out of the park many a times in the tournament. It is the batsmen and their ability to accelerate that plays a key role in T20 cricket.
But one man can't carry a team. Individual brilliance is known to have seldom won trophies. It wins matches, yes. But it takes a team to win a trophy. So every good batter needs somebody to compliment him or match him. That is why partnerships are crucial. Partnerships are what decide a game's outcome.
Here are the top 5 partnerships in the history of IPL.
5. David Warner and Naman Ojha – 189* (Delhi Daredevils v Deccan Chargers)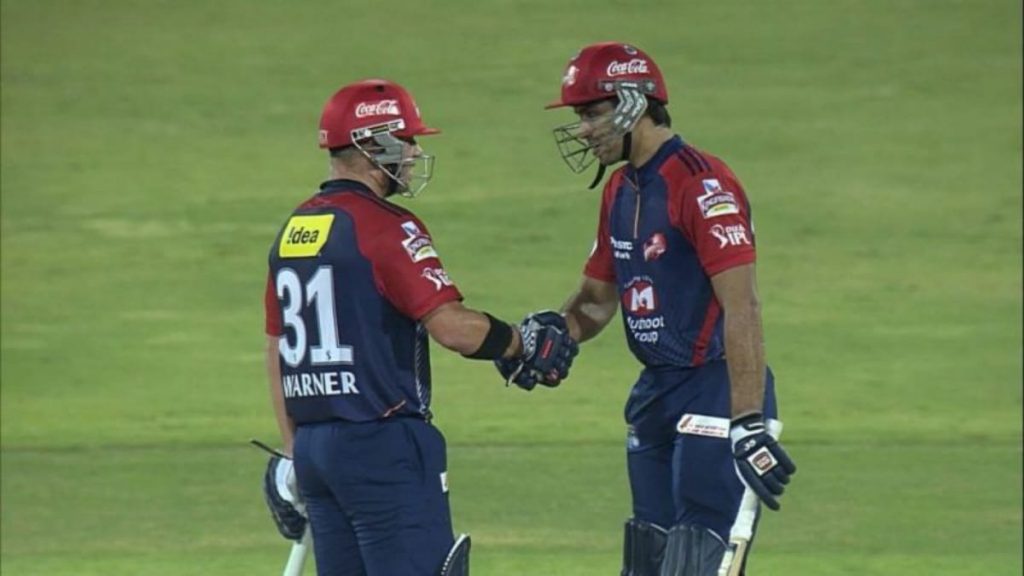 In 2012, current Sunrisers Hyderabad captain David Warner and Indian wicket-keeper Naman Ojha were involved in a stunning unbeaten partnership of 189 runs. Chasing a mammoth 188 runs to win, Delhi Daredevils got off to an awful start as they lost skipper Virender Sehwag early.
But Warner started to cut loose and then there was no looking back. He was ably supported by an assured innings from Ojha. Warner reached his century in no time and the Daredevils brought up their victory in the 17th over.
4. Chris Gayle and Virat Kohli – 204* (Royal Challengers Bangalore v Delhi Daredevils)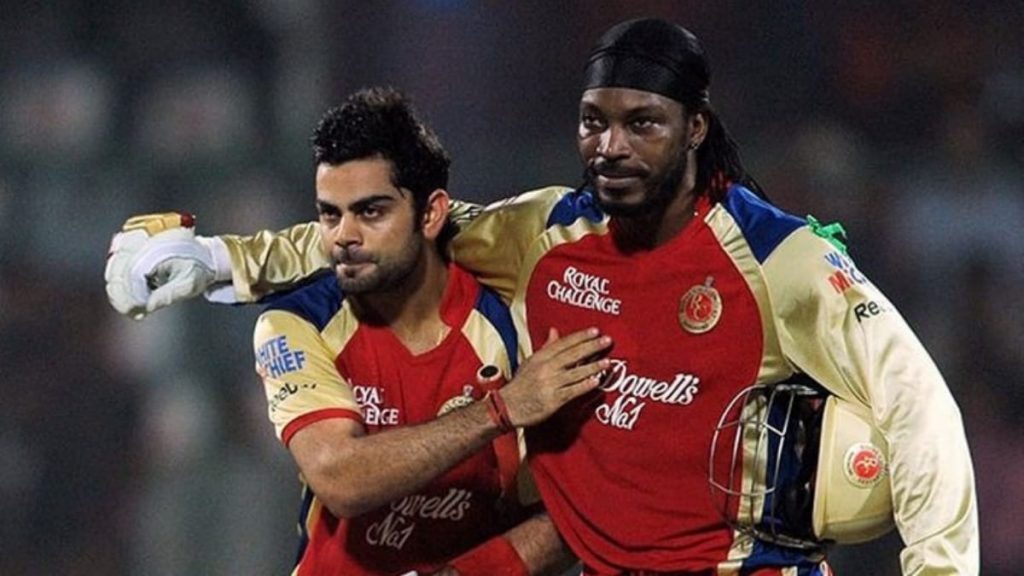 Put in to bat first in a crucial match in the IPL 2012, Chris Gayle started out cautiously. He lost his opening partner Tilakaratne Dilshan early on. He was then joined by skipper Virat Kohli. The Jamaican then decimated the Delhi Daredevils attack.
Gayle finished on 128 not out off 62 balls. Kohli who played second fiddle to Gayle finished on 73 off 53. The Daredevils did not go down with a fight in the match however as they came to within 21 runs of the target. But thanks to the mammoth partnership between Kohli and Gayle, the target was just too stiff.
3. Adam Gilchrist and Shaun Marsh – 206 (Kings XI Punjab v Royal Challengers Bangalore)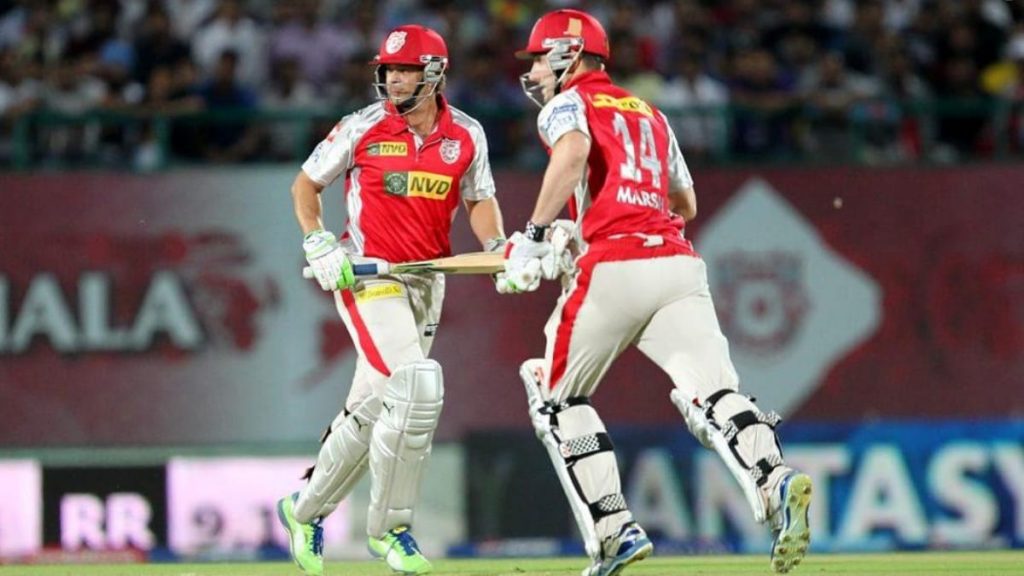 In 2011, Dharamshala witnessed a breathtaking assault as Kings XI Punjab skipper Adam Gilchrist and fellow Australian Shaun Marsh made merry. Joining hands in the fourth over, the duo punished the Royal Challengers Bangalore bowling attack. The bowlers didn't help their own cause by bowling a whopping 27 extras.
Gilchrist was dismissed for 106 runs off 55 balls while Marsh remained unbeaten on 79 runs off 49 balls. RCB crumbled in the chase thanks to Piyush Chawla's four-wicket haul and fell short by 111 runs.
2. Virat Kohli and AB de Villiers – 215* (Royal Challegers Bangalore v Mumbai Indians)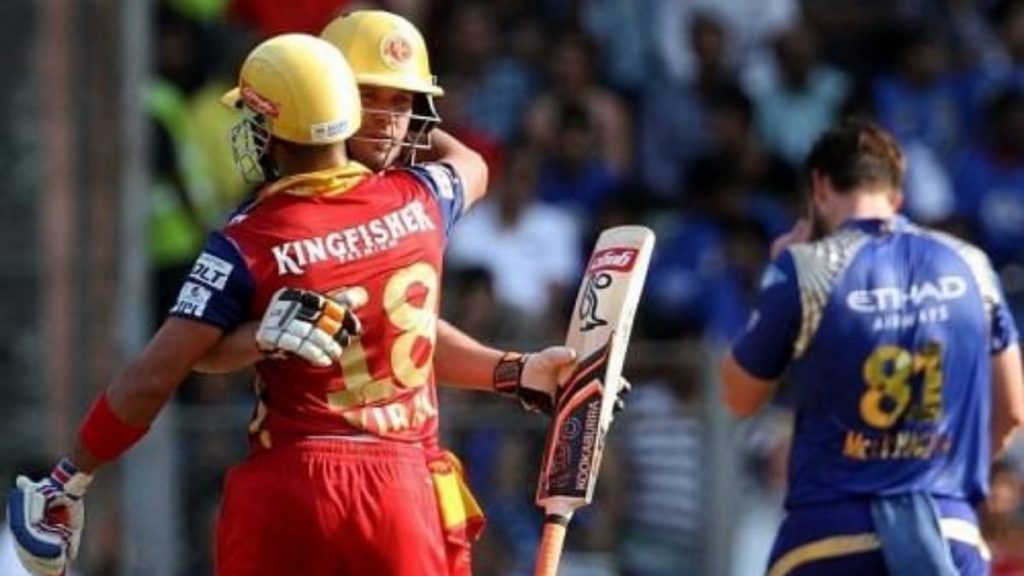 In a 2015 IPL game at the Wankhede Stadium, Royal Challengers Bangalore won the toss and chose to bat first. They got off to a bad start when they lost Chris Gayle early. But Virat Kohli and AB de Villiers pulled off a stunning partnership. The hapless Mumbai Indians attack had no clue to de Villiers' hitting.
The South African demolished the bowling attack and reached an astonishing score of 133 in just 59 balls. Kohli finished on 82 off 50 deliveries. The score read 235/1. Despite MI's best efforts, they could only reach 196 runs
1. Virat Kohli and AB de Villiers – 229 (Royal Challengers Bangalore v Gujarat Lions)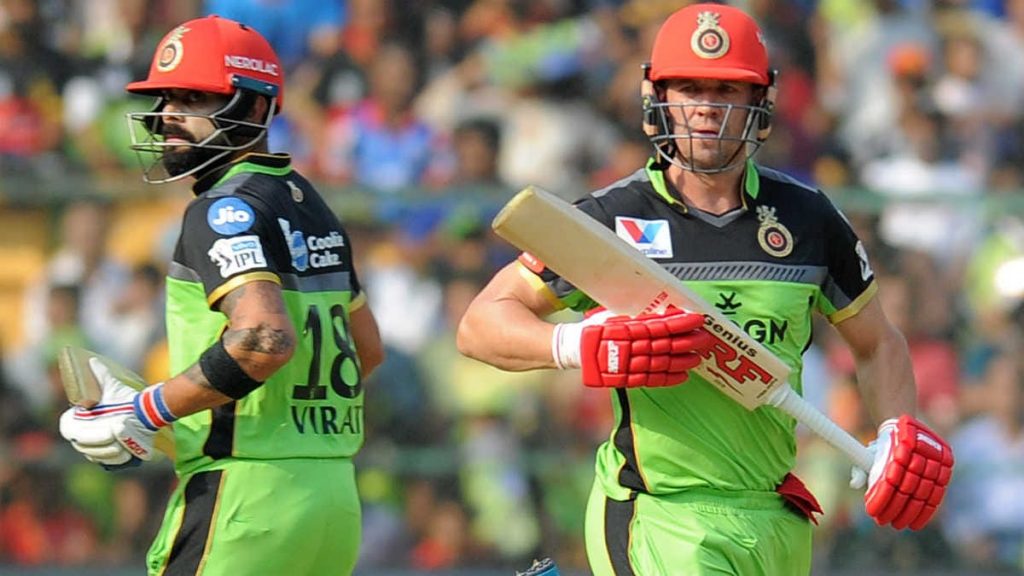 Just about a year after their assault on Mumbai Indians, Virat Kohli and AB de Villiers were at it again at Bangalore. This time against Gujarat Lions. Entering after Chris Gayle's dismissal, AB de Villiers started striking from the word 'go'. This time Kohli was matching him as well. Both players reached their centuries in amazingly quick time. The final score read 248/3.
AB de Villiers remained unbeaten on 129 off 52 balls while Kohli was dismissed in the last over for 109 off 55 balls. In the second innings, the Lions were bundled out for 104 giving RCB a win margin of 144 runs.
List of TOP 10 highest partnerships in Indian Premier League (IPL) history:
| | | | | | | | |
| --- | --- | --- | --- | --- | --- | --- | --- |
| Sr. No. | Partners | Runs | Wkt | Team | Opposition | Venue | Date |
| 1 | Virat Kohli, AB de Villiers | 229 | 2nd | RCB | GL | Bengaluru | 14/05/16 |
| 2 | Virat Kohli, AB de Villiers | 215* | 2nd | RCB | MI | Mumbai | 10/05/15 |
| 3 | Adam Gilchrist, Shaun Marsh | 206 | 2nd | KXIP | RCB | Dharamsala | 17/05/11 |
| 4 | Chris Gayle, Virat Kohli | 204* | 2nd | RCB | DD | Delhi | 17/05/12 |
| 5 | David Warner, Naman Ojha | 189* | 2nd | DD | DC* | Hyderabad (Deccan) | 10/05/12 |
| 6 | Jonny Bairstow, David Warner | 185 | 1st | SRH | RCB | Hyderabad (Deccan) | 31/03/19 |
| 7 | Gautam Gambhir, Chris Lynn | 184* | 1st | KKR | GL | Rajkot | 07/04/17 |
| 8 | Mayank Agarwal, KL Rahul | 183 | 1st | KXIP | RR | Abu Dhabi | 27/09/2020 |
| 9 | Shane Watson, Faf Du Plesis | 181* | 1st | CSK | KXIP | Dubai | 05/10/2020 |
| 10 | Shikhar Dhawan, Kane Williamson | 176* | 2nd | SRH | DD | Delhi | 10/05/18 |
Also Read: Top 5 pairs with most 100+ run partnerships in IPL history