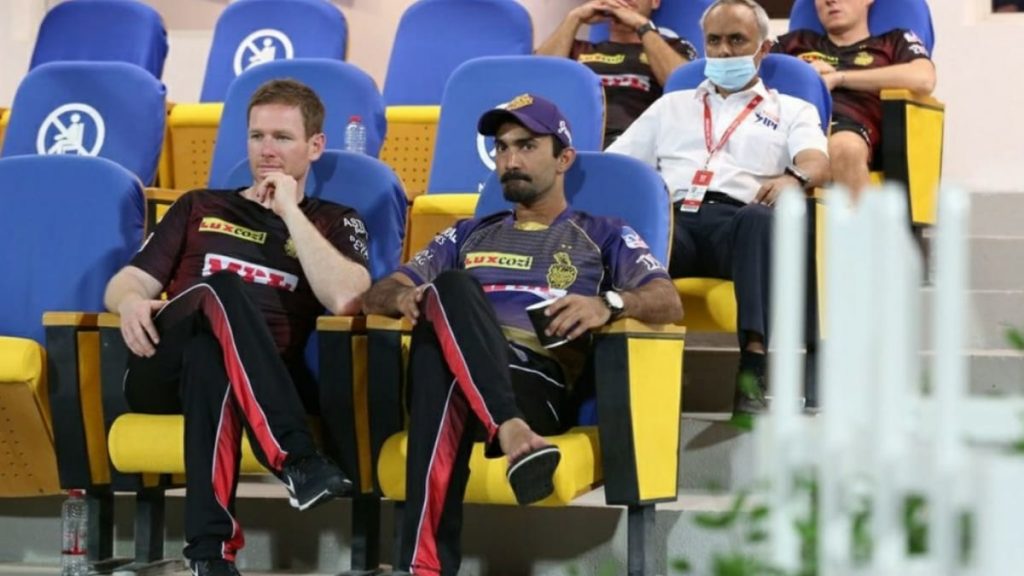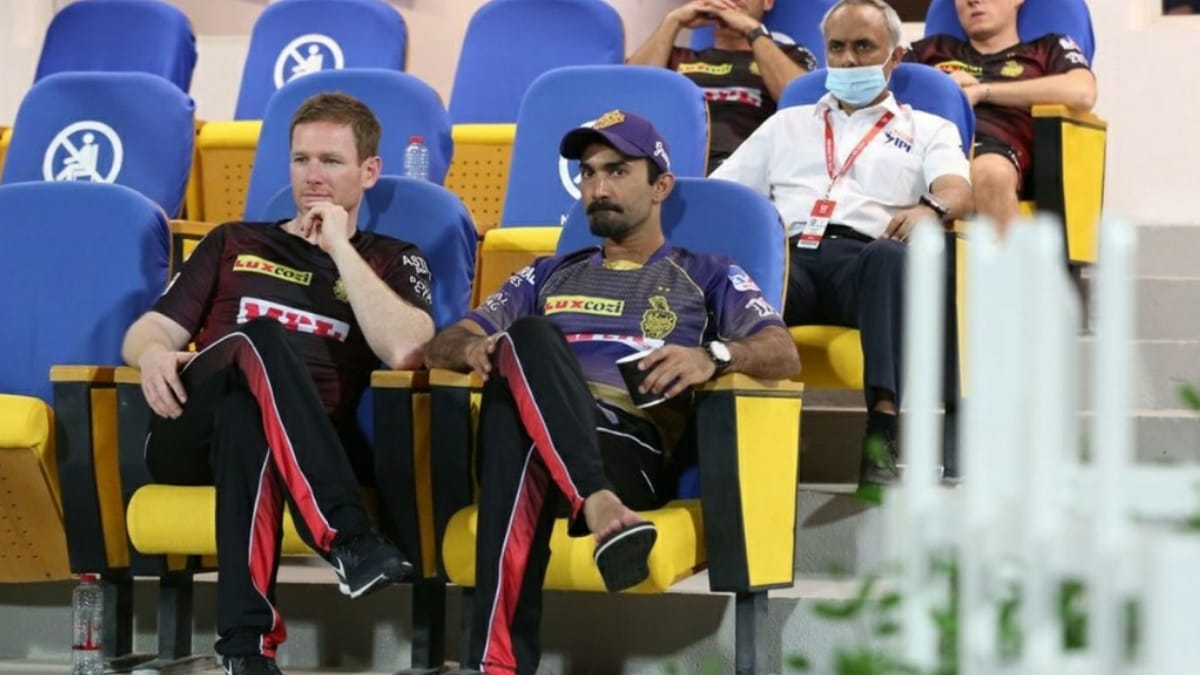 Former India cricketers Irfan Pathan and Deep Dasgupta have expressed concerns and doubts regarding the handing of Kolkata Knight Riders' (KKR) captaincy duties by Dinesh Karthik to Eoin Morgan. KKR announced today that Karthik had decided to step down as captain. There had already been doubts about Dinesh Karthik's captaincy over the course of the first half of the tournament.
However, Karthik seemed to have answered them when his excellent bowling changes masterminded wins against Chennai Super Kings and Kings XI Punjab. On the field though, Eoin Morgan was the active one who was instructing the bowlers.
KKR said that Karthik, 35, wanted to "focus on his batting and contributing more to the team's cause".
"We are fortunate to have leaders such as DK, who has always put the team first. It takes a lot of courage for someone like him to take a decision such as this," CEO Venky Mysore said in an official statement.
Karthik's stepping down has divided fans and cricketers with some saying the move is a good one while other say a mid-season change is never good.
'Hope KKR doesn't go astray' – Irfan Pathan
Irfan Pathan was among the first to express his doubts as he stated, "Mid season change in Captaincy is never a comfortable situation for the team members. Hope KKR doesn't go astray from here. They are very much in the race for the playoffs". While some have concurred with Irfan's view, others have opined that since Morgan is a World Cup winning captain, his experience is more well-suited to the team.
'KKR might flourish or fall apart' – Dasgupta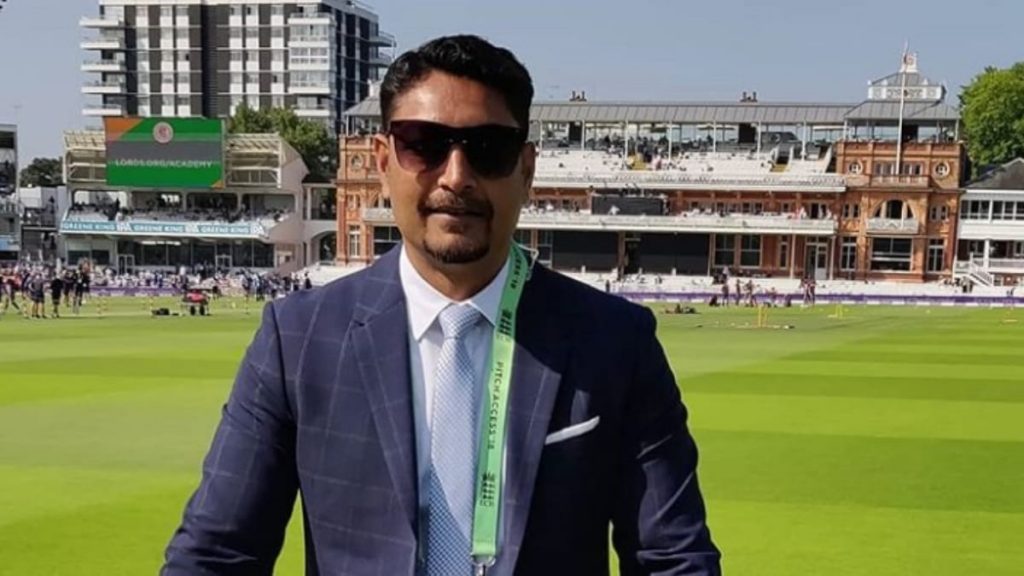 Deep Dasgupta said that he wasn't surprised by KKR's decision. "I'm not surprised with this decision because more than Dinesh Karthik's form as a batsman or captain, we also have to notice the fact that KKR had a World Cup-winning skipper in their side in Eoin Morgan," he said.
"KKR might fall apart or flourish after this decision. Team policies, strategies and mentality changes when there is a change in leadership, especially in the middle of a season, because every captain is different. There might be a few players who might not be able to adapt to the way Morgan leads the team or can't relate to his style of captaincy.
"But at the same time I think the way Morgan has led the England team in the past 2-3 years…. I think he has the capability to handle unforeseen situations but it will be interesting to see how he leads this team," Dasgupta added.
Also Read: Only 16 bowlers have crossed the 150.7 kmph mark in IPL history