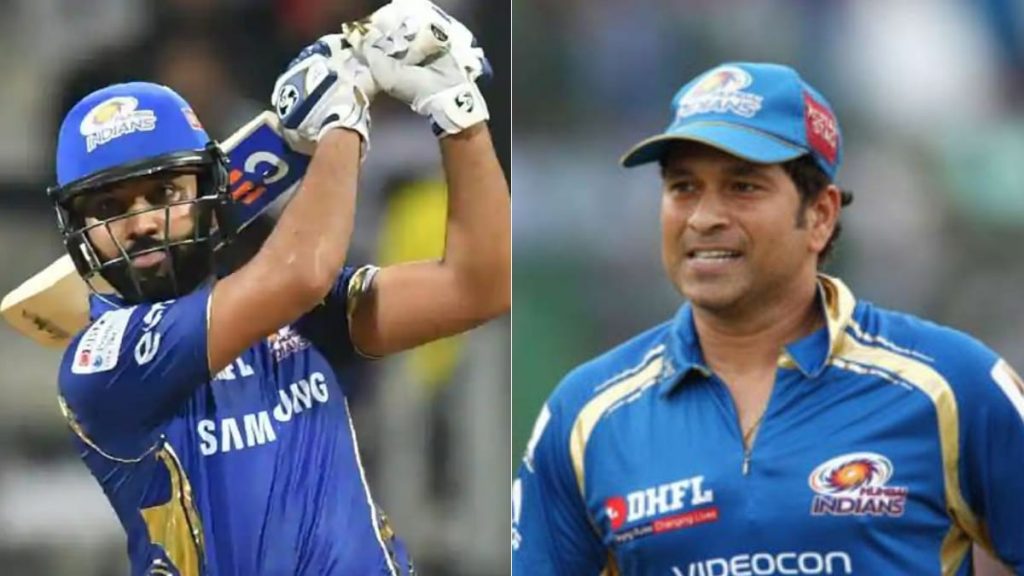 Mumbai Indians skipper Rohit Sharma is one the most stylish batsman in World Cricket. He is well-known for his huge six-hitting ability. Rohit Sharma produced a magical moment in the 5th game of IPL 2020  when he hit a six off Sandeep Warrier over backward-point
Sandeep Warrier started the over well with 4 dot balls in the over. However, he balled a juicy short ball wide outside off side and Rohit took the opportunity to free his hands for a maximum. The Upper Cut is well connected by Rohit and the ball sails over backward point.
'Making Sachin Proud'- Mumbai Indians
Mumbai Indians were quick to react to Rohit's opening six of the match. Mumbai Indian's wrote on Twitter," Making @sachin_rt proud!"
The incident brings back memories form ICC Cricket World Cup 2019 when Rohit hit a similar shot against Pakistan. The shot was in limelight as it brought comparisons with Sachin Tendulkar.
The little master is quite famous for hitting an exquisite shot like the Uppercut. The most famous one is when Tendulkar hit Shoaib Akhtar for six during the 2003 Cricket World Cup in Centurion.
Watch the video here
Rohit Sharma and Sachin Tendulkar previous comparisons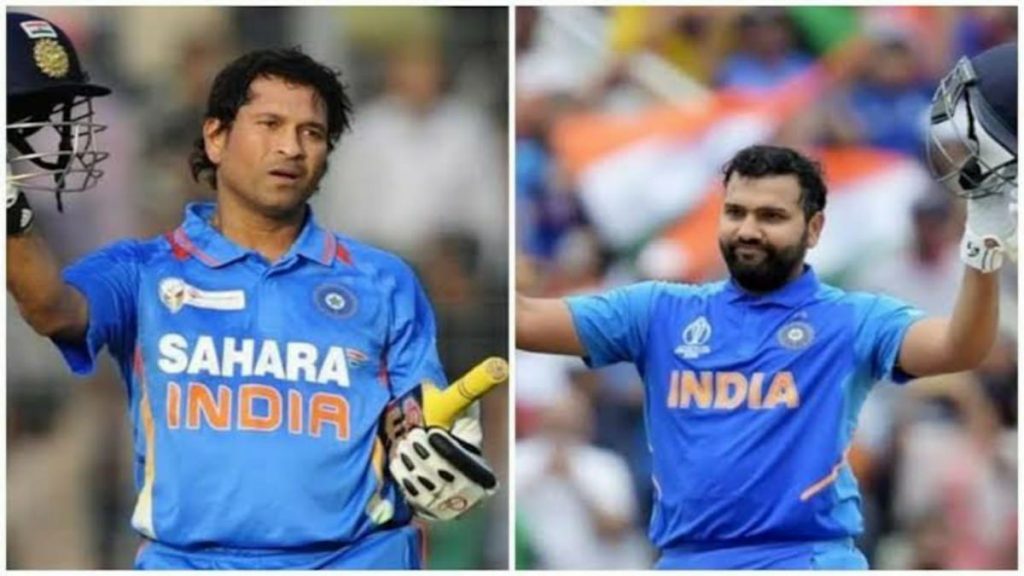 Earlier during the 2019 ICC Cricket World Cup, comparisons were made between Rohit Sharma and Sachin Tendulkar's six against Pakistan.
Sachin Tendulkar had done it in 2003, whereas Rohit did it in 2019. The interesting part is both the players hit a similar shot against the same opponent-Pakistan.
Both the players have over the years produced magical moments in the cricket field. The playing style of both the Mumbai batsman has made people compare their playing styles.
Rohit Sharma is currently the most successful captain in the IPL history with four titles to his name. This year Mumbai Indians led by Rohit would be looking for back to back IPL titles for the first time.
Also Read:IPL 2020: Burj Khalif lit up in Kolkata Knight Riders colours ahead of their opening match in IPL