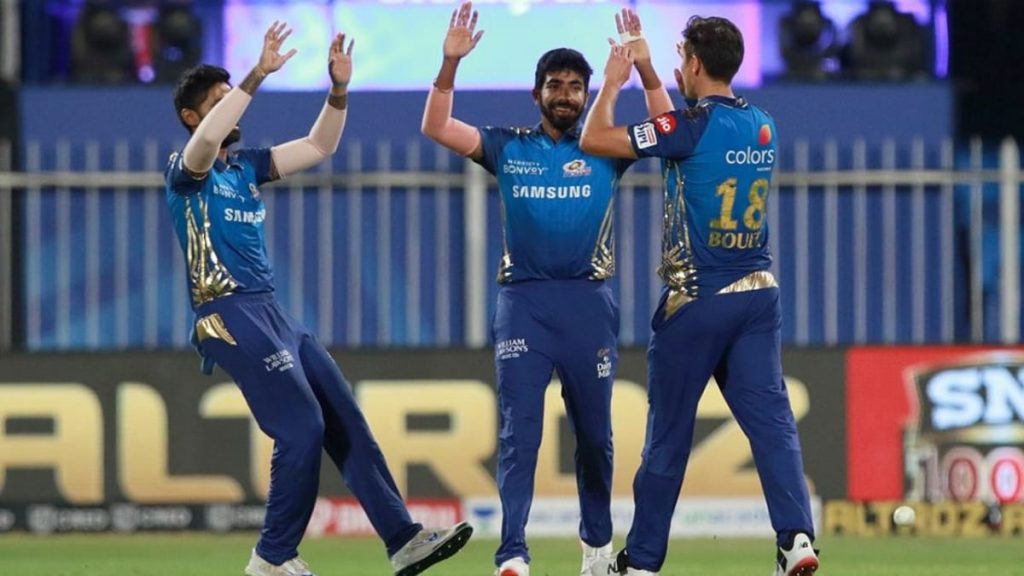 Mumbai Indians (MI) put on a masterclass in bowling against Chennai Super Kings (CSK) in the Indian Premier League. MI won the toss and chose to bowl first and were without their injured skipper Rohit Sharma. CSK brought in youngsters N Jagadeesan, R Gaikwad and the experienced Imran Tahir into their line-up.
MI got off to a terrific start as Trent Boult and Jasprit Bumrah bowled accurate lines and lengths. The hapless CSK batters had no clue to what they faced as they fell apart like a pack of cards. The wickets kept on coming as the MI bowlers bowled relentlessly well. Not only CSK batsman posed a threat to them. They planned and executed them perfectly.
No CSK batsman offered resistance with the exception of Sam Curran who led a decent recovery for the Men in Yellow. In the end, CSK mustered 114 for 9 with Curran getting a fifty.
Twitter reacts to MI's bowling performance
Following the conclusion of the first innings, Twitter reacted to MI's bowling performance terming it 'terrific'. Here are a few such reactions:
Also Read: Rajasthan Royals' batting order is a disorder, says Aakash Chopra