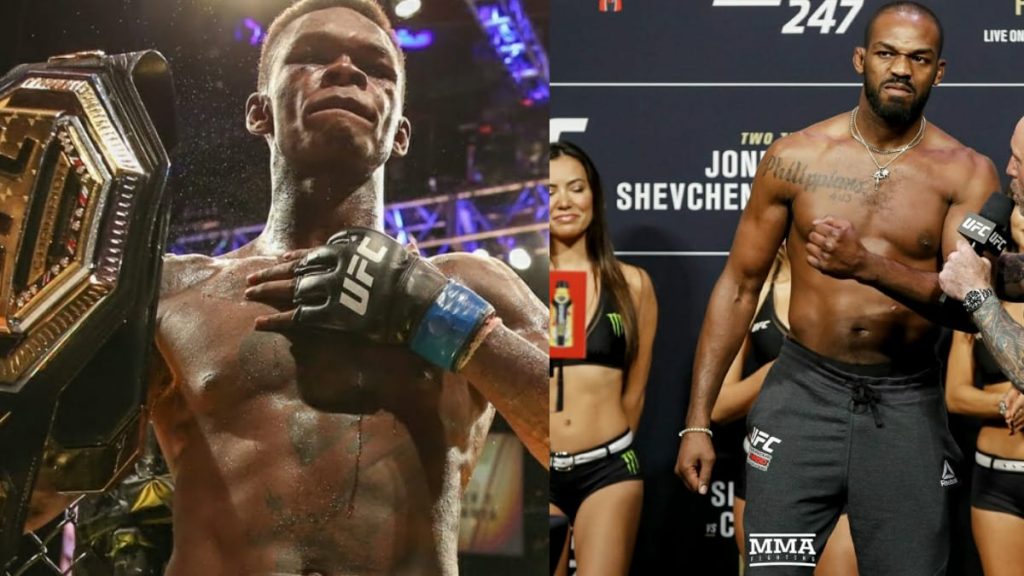 The rivalry between Israel Adesanya and Jon Jones has been brewing ever since the latter successfully defended his title against Paulo Costa at UFC 253. With the rivalry now leading to a personal front, Adesanya has confirmed that his fight against Jon Jones will happen sooner than later.
Not only that, Adesanya also talked about Jones' future plans of moving up to heavyweight. Both parties have gone on an on about each other with Jones claiming that Adesanya is "terrified" to face him. However, Adesanya didn't take much time to counter Jones with his thinking on the former Light Heavyweight Champion.
Adesanya feels Jones is "scared" to move up to heavyweight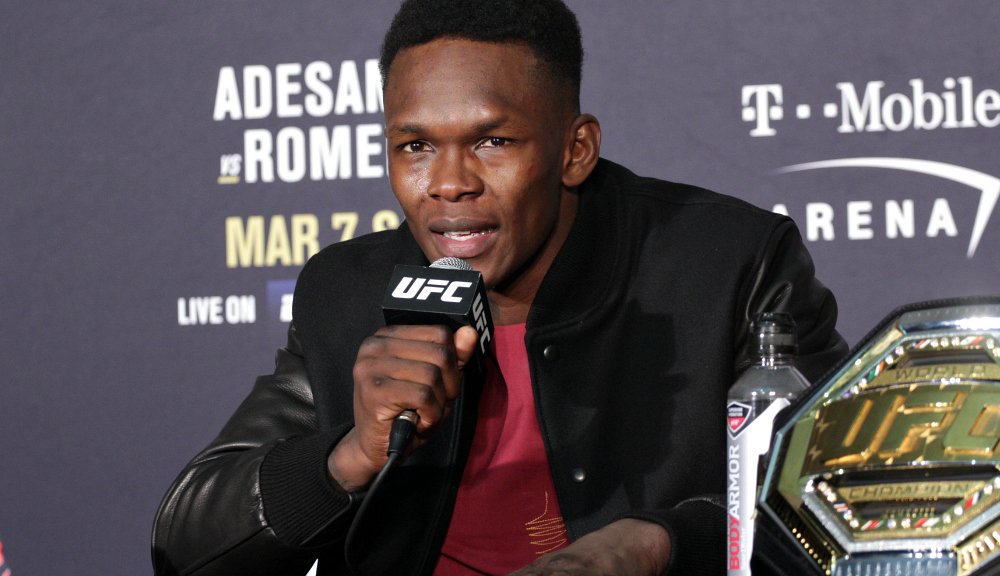 When asked about Jones' desire to move up to heavyweight, Adesanya had an interesting perspective about Jones' decision.
"This is the thing — he keeps saying, 'Is he really ready to move up in weight?' Is he really ready to move up in weight?" Adesanya said on Jones' potential move to heavyweight. "It's been damn near since 2013 he's been teasing, 'I'm going to move up to heavyweight.' It's 2020. Is he ever going to be ready to move up in weight? Yet they're trying to make me move up in weight early so that way they can get me.
"Listen to this — the guy cleaned out his division," Adesanya said. "Instead of moving up in weight, what does he do? He starts to fight middleweights who moved up. Like Anthony Smith, Thiago Santos, you name them. He just decides to sandbag it. Why doesn't he do it? He's teasing it again, 'I'm going to move up in weight. He ain't gonna do sh*t."
Adesanya on Jones: He did "something stupid" and "had to" relinquish the title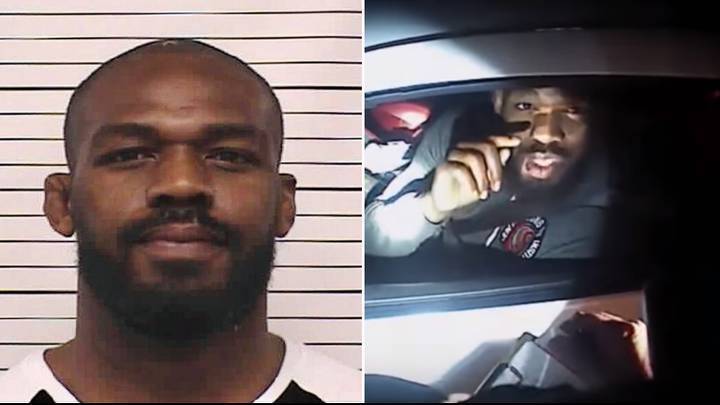 Although it is understandable that Adesanya and Jones have had their differences, the UFC middleweight champion still thinks that Jones will be a good fight for the heavyweights. However, this time too, he does not forget to mock the former Light Heavyweight champ.
"He don't want that smoke," Adesanya said. "I'm not saying he can't do well. I think he'll do very well at heavyweight possibly, but he don't want that smoke cause he's scared. He's a guy who's said that since 2013. So why should he do it now. The only reason I believe him now maybe is because he relinquished the belt. But who knows. There's always something in the background.
"Maybe he did something stupid he was forced to let go of the belt and just keep it under wraps. Another hit and run. Or binge. Another bender. Who knows. But for me, I have done it in kickboxing. I moved up to heavyweight. I did it in boxing. And I am going to do it in MMA. I'm not a guy who teases that doesn't do it."
Do you think Jon Jones will move up to heavyweight?
Also Read: Khabib's coach on Justin Gaethje: "I'm hoping we can take him down but we have to be prepared for times when we can't."