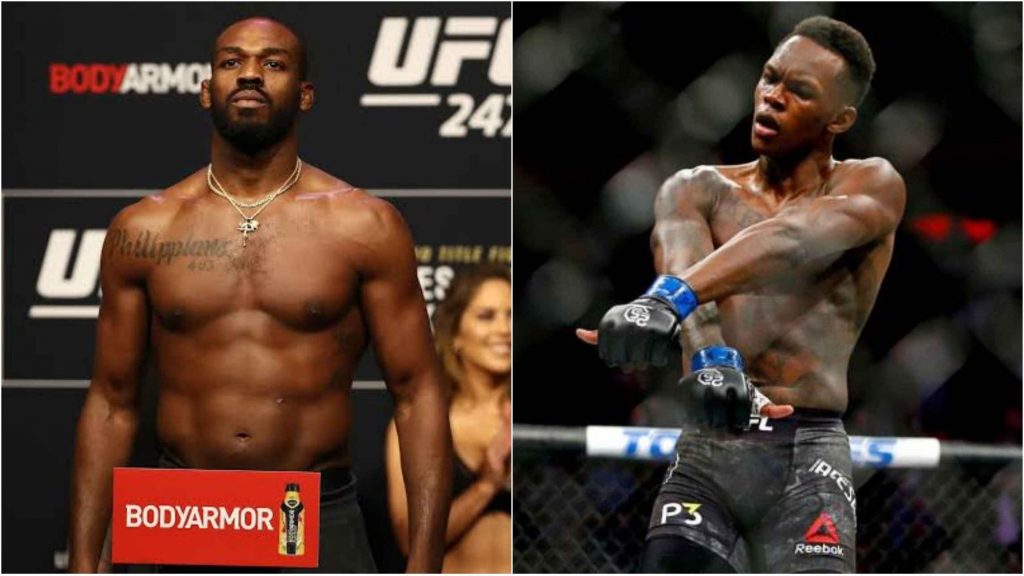 With Jon Jones and Israel Adesanya twitter war already in full swing, Daniel Cormier recently exacerbated the already worse situation. Speaking to Ariel Helwani on the recent episode of 'DC' and 'Helwani', Cormier confirmed that Jon Jones once, hid under the ring to save himself from the drug testers. He was quoted as saying, "Trust me, I've always heard about Jones hiding under the ring when we were going to fight the first time, from the drug testers."
And, more recently Israel Adesanya too tweeted, bringing that infamous incident to light once again. It was Jones' turn now and much to the surprise of everybody he replied saying he did hide from the drug testers.
"I was hiding from Nevada state Athletic Commission" – Jon Jones
Adesanya posted a tweet saying how Jon hid under the cage from the USADA during a surprise drug test. "Fun Facts! I napped under the cage in 2010 cuz I didn't wanna waste gas going home so I stayed at the gym till evening training. jonathan stayed under the cage to hide from USADA during a random drug test. This is facts. Y'all must have forgot."
Jon didn't stay quite, replying to the tweet saying it was the Nevada State Athletic Commission he was hiding from, not the USADA and since he had just smoked a blunt, he was afraid that he would fail the drug test. Jon also went to question about Adesanaya's right pectoral once again, in his tweet.
"Brother explain your titty", Jon tweeted. Adding," I was hiding from Nevada state Athletic Commission, not USADA and that was years ago.. I had just smoked a blunt and was afraid I would fail my test for weed. That's the actual truth. Now everyone knows everyone."
Well, it looks like the war of words will go on forever and ever, unless these two lock horns in the octagon!
Also Read: Tom Breese hires Anthony Joshua's striking coach