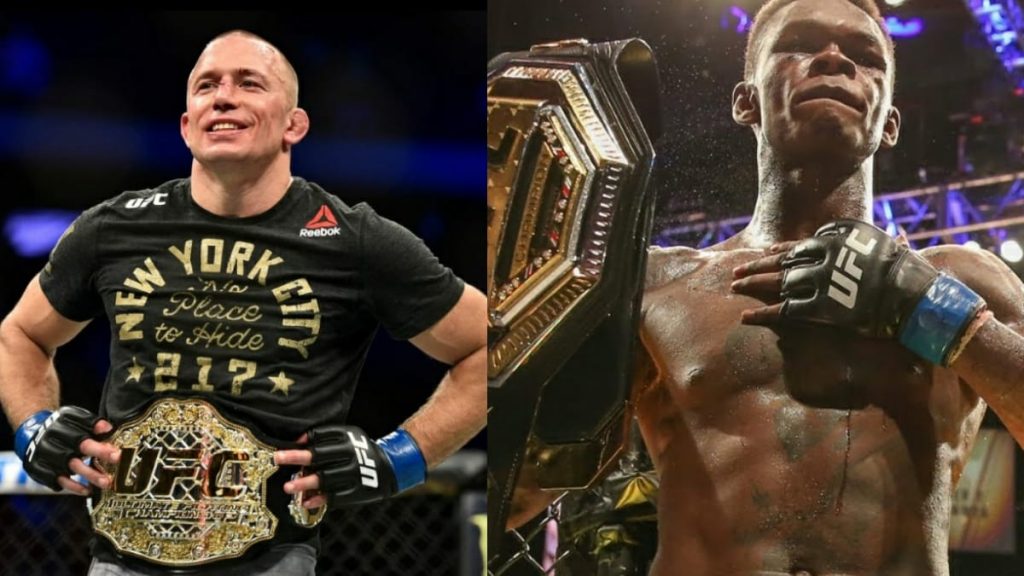 "The Last Stylebender" Israel Adesanya is turning out to be one of the best fighters in the UFC. Adesanya is currently on a 20 fight win streak in MMA with 9 of them coming inside the UFC octagon. Not only that, Adesanya won the UFC Middleweight Championship in 2019 and has already defended his title twice against world class fighters like Yoel Romero and Paulo Costa.
Adesanya put his skills and masterclass striking on display in September against bitter rival Paulo Costa at UFC 253. He not only won the fight easily but also ended the Brazilian's undefeated win streak. After his phenomenal performance, Adesanya was congratulated by a ton of people. One of them being from George St. Pierre.
George St. Pierre congratulates Adesanya, calls him a "perfect fighter"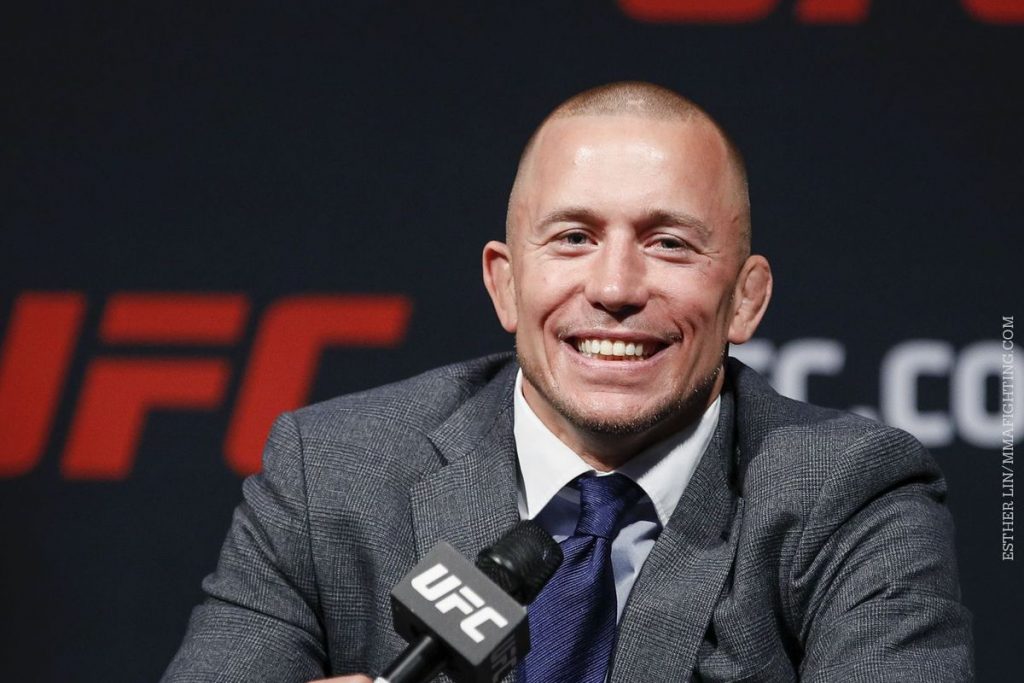 Former two division champ and arguably the best fighter of all time, George St. Pierre recently spoke about a lot of things, one of them being about Adesanya's performance at UFC 253.
"Israel Adesanya is amazing. He's a perfect fighter…we're in the entertainment business, and our job is to entertain the audience, and he's doing it very very well.", GSP said in an interview.
Adesanya replied to GSP's compliments in a recent interview. "GOATs recognize GOATs," Adesanya said. "Bless you, Monsieur St-Pierre. Merci beaucoup. And Thank you very much. I appreciate that. That's a beautiful compliment coming from a GOAT, because GOATs recognize GOATS. Honestly, it's beautiful hearing that from him, from a guy who I've watched for years and I was a fan of."
"Don't get me wrong, Silva was my guy. Artistry, this is martial arts. St-Pierre held himself to a certain code like no other, same as Anderson. But yeah, it's beautiful. It's cool that someone like that can be – not that I needed it, but it's nice. It feels good to be recognized by a great like that, so salut monsieur, St-Pierre."
After his successful title defense, Adesanya has shown interest in fighting fellow middleweight Jared Cannonier. Cannonier is all set to face former UFC middleweight champion Robert Whittaker. Adesanya believes that if Cannonier beats Whittaker in the fight, he will fight him for the title and he believes that Cannonier deserves the title shot. "We'll do it Naruto-Sasuke style."
Do you think Adesanya is on his way to become the GOAT?
Also Read: Israel Adesanya's recklessness led him to getting knocked out by Alex Pereira and : Coach Eugene Bareman