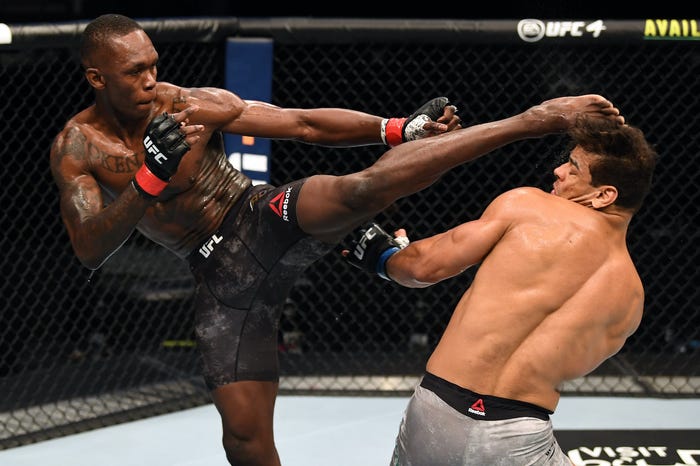 Almost three weeks have gone by, since Israel Adesanya humbled Paulo Costa at UFC 253. 'The fight of the year', much to the disappointment of the fans was such a tame encounter. Adesanya eased to victory via TKO in the second round. The possibility of the 'Adesanya-Costa' rivalry going a long way was taken to the cleaners, due to the 'Last Stylebender's' complete domination and destruction of the Brazilian.
Despite losing fair and square, Costa didn't handle the defeat well. He kept trash talking about 'Izzy' even after his defeat, and it caused widespread hatred on him. Adesanya, more recently, speaking in an interview, made his intentions clear that he would never fight Paulo Costa again; indicating that it is DONE AND DUSTED!
"I don't need it back" – Adesanya on his defeat to Alex Pereira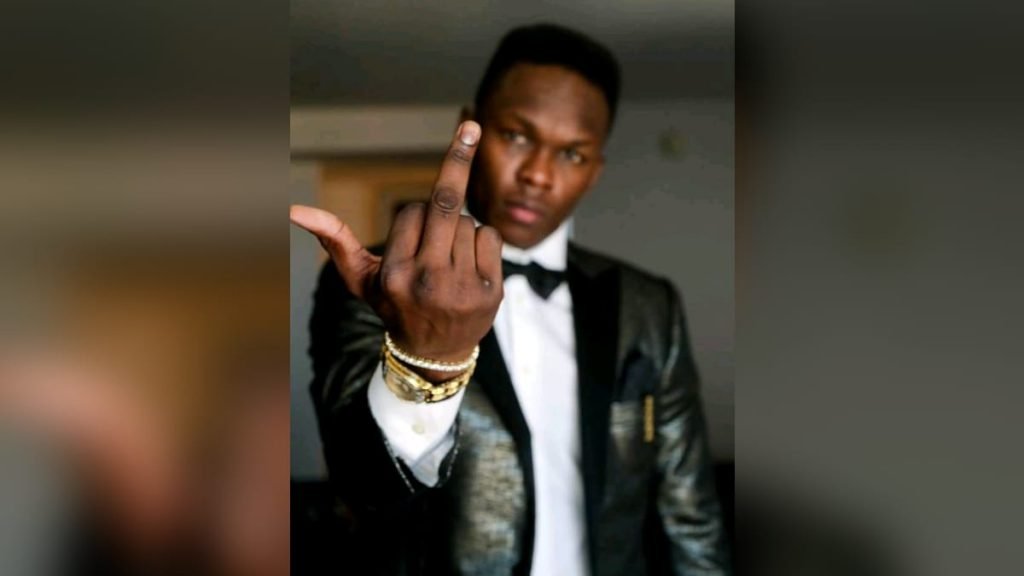 Speaking to MMA Fighting in an interview Adesanya said, ""I don't think I ever see him again to be honest. I think this is going to be like Conor McGregor and Jose Aldo. He has to let it go."
Adesanya also spoke about getting knocked out by Alex Pereira when he was a kickboxer. Just a year before Adesanya made his UFC debut, he was caught by a wild left hook of Alex Pereira and it was lights out. Adesanya said that it doesn't bother him as he put it behind then and there.
Speaking of it Adesanya said, "I've lost a fight. I've been knocked out before by one of his countrymen," Adesanya said about the past encounter with Pereira. "You know what the funny thing is the same guy that knocked me out, he's the same guy still calling me out. So who's really winning? You know why? Cause I don't chase that. I don't need it back."
"I'm like it happened, it taught me a valuable lesson in staying true to myself and true to my craft and not listening to what anyone else said. It taught me a really valuable lesson in that. So I'm grateful it happened but you don't see me calling out the same guy. Like no, I've got to get it back. I don't need it. It happened. It's in the past."
"I don't think I ever see him again to be honest" – Adesanya on Costa
It's impressive how Adesanya has put that devastating loss behind and moved forward, and is now the most wanted man in UFC. There is absolutely no wrong in Adesanya wanting Costa to take an L like a man, which Costa actually didn't. Adesanya had a piece of advice for Costa saying, "It already happened. You just have to accept it and move on, which is the advice I give Paulo. You're never going to get this one back.
If by some crazy miracle or work ethic he does come up in the rankings again, he can't unf*ck himself, you know what I mean? I've done it to him. I've embarrassed him. He just has to accept it and realize 'my mouth wrote checks my ass couldn't cash and Israel likes to collect.' It happened and let it go. So that's my advice to him cause that's what I did."
TIME TO MOVE ON BORRACHINHA!
Also Read: Rumble Johnson blasts Paulo Costa on twitter!