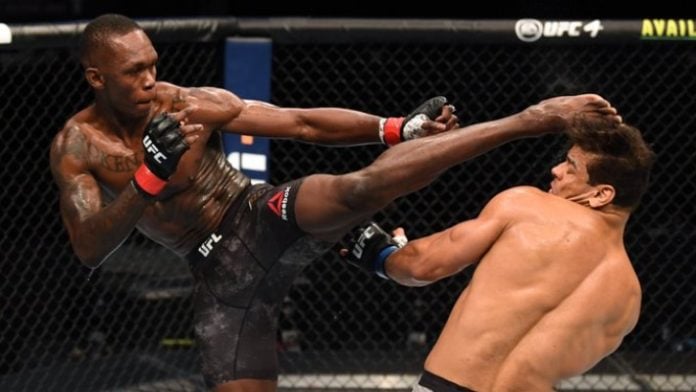 UFC 253 was one of the most anticipated cards of the year and it lived up to it's hype. Two rivals, with bad blood in between them, faced at the main event for the UFC Middleweight Championship.
Israel Adesanya successfully defended his title by winning the contest via TKO in the second round. "The Last Stylebender" put his clinical skills to display and proved why he is the undefeated champion of the world. However, it was not just his performance that took the world by storm. He "rawdogged" Costa after the fight ended, made derogatory gestures towards his corner and has been trolling Costa ever since.
Adesanya's take on Costa wanting a rematch
Ever since his loss, Paulo Costa has made it clear that he wants a rematch. Adesanya does not mind facing the Brazilian again however, he has explained the only way Costa can get back on that track.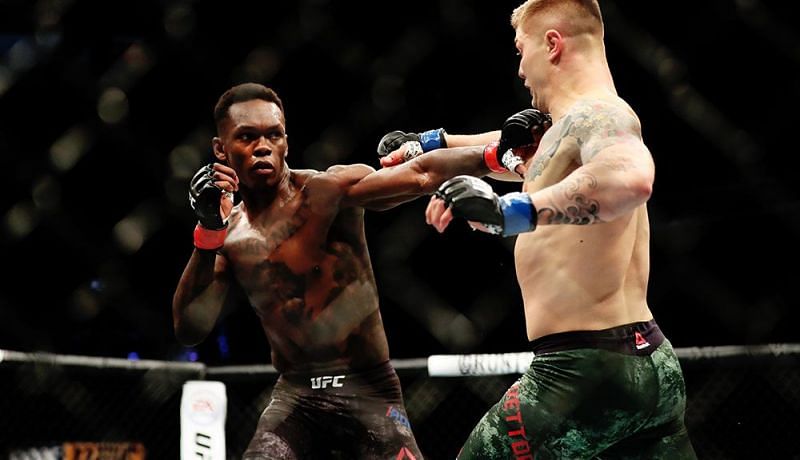 "Let it go. I'll give you a classic example :There's two teammates that I fought. Two teammates is the Italian (Vettori). The Italian, he ran up on me in Vegas. Then I had to tell him just shush– All I said was, 'If I'm ever in the area, I'll pop in.' He holds onto that because that's he way of believing that, 'Yes, he admitted that I beat him and he wants to train with us,' like some Eric Kaufmann (expletive). But he holds onto that because he knows, he knows deep down he'll never see me again. He knows deep down he'll never get a title shot. So that's why he holds onto that as his own claim to victory when I smoked his ass in that fight. You might give him the third round, but I beat his ass easily in that fight, but he holds onto that."
While Adesanya believes Vettori clings on to their close fight, he also talks about how he "will see Gastelum again."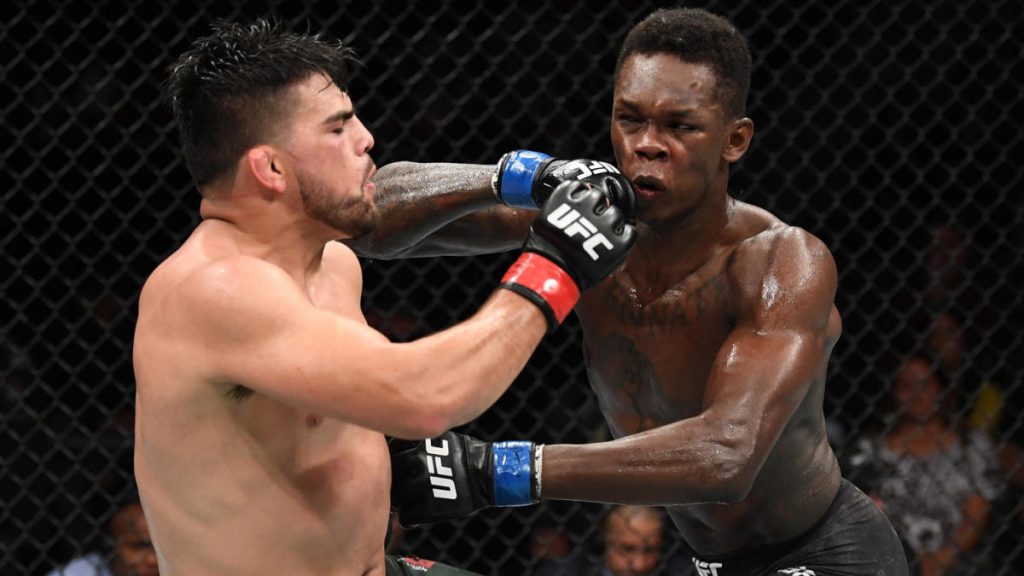 "Now, on the flip side, his teammate Kelvin Gastelum, who was 'this close' to winning in our famous UFC 236 title bout in Atlanta, was 'this close.' Then I dusted him and I widened the gap. All he does is give me respect. You know why? Because he believes he's going to get there. He believes he's going to get there again. That's the tale of two teammates, one who holds on to his loss to me, because he knows for a fact he'll never, ever see me again. And one who just hushes in silence in steady works. Kelvin Gastelum. Because he knows he'll see me again. That's the two different approaches."
Although it is not sure when Adesanya and Costa will face each other again, Costa will need to win a couple fights to become the title challenger one more time.
Also Read: George St. Pierre is ready to face Khabib Nurmagomedov- but under one condition