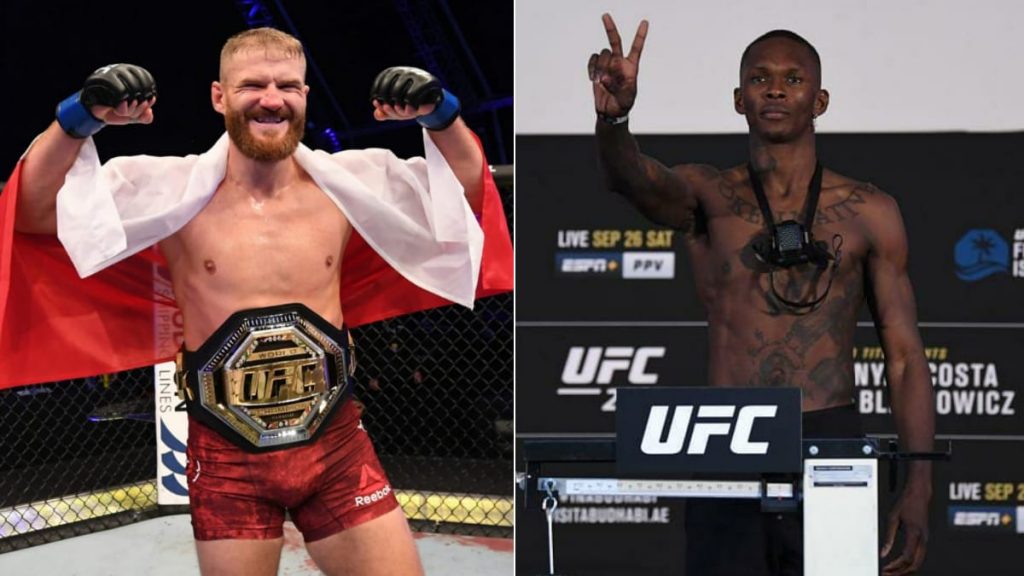 Jan Blachowicz defeated Dominick Reyes at UFC 253 co-main event. In this fight, Blachowicz displayed the legendry Polish power and captured UFC's light heavyweight title. In the same event Israel Adesanya defended his title against Paulo Costa. After a series of events both of these gets engaged in a verbal battle with each other.
The feud started between Adesanya and Jon Jones on Twitter and Izzy dragged Jan also in it by saying that he is the best light heavyweight in the world also. Jan replied to Adesanya by saying, "You are the best lightweight in the world only if you play me in a UFC".
At UFC 254 co-main event, Robert Whittaker defeated Jared Cannonier and rise as the number one contender to face Adesanya again in a rematch. But recently Adesanya and his coach found saying that Adesanya isn't interested in a rematch with Whittaker he wants to face Jan Blachowicz in a Light Heavyweight contest.
Adesanya wants to be double champion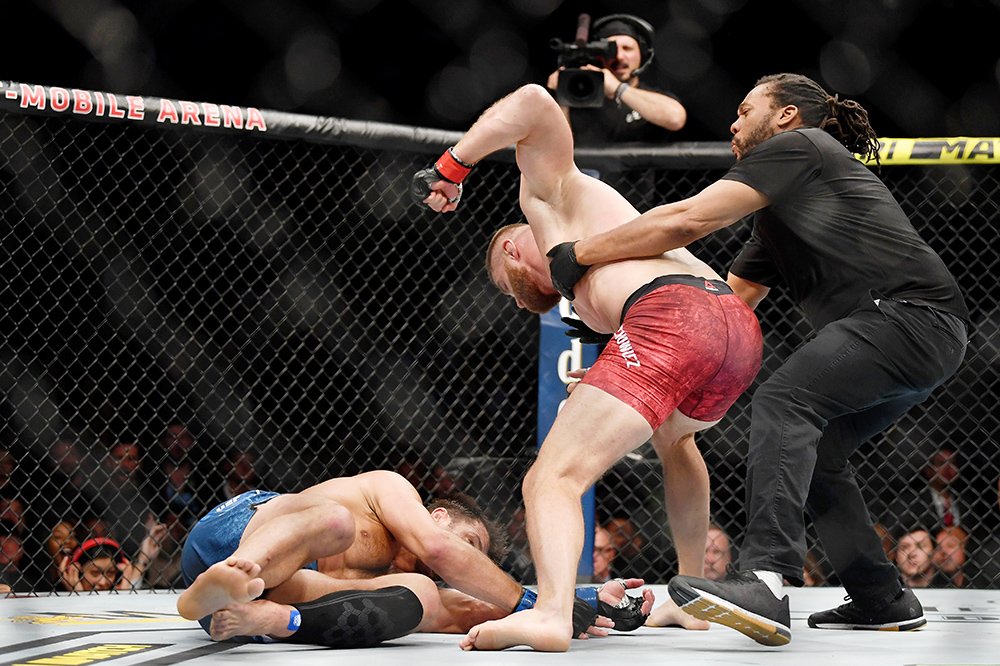 Israel Adesanya wants to conquer a new feat in UFC by defeating Jan Blachowicz and become the two-division UFC champion. By doing this he also wants to make a statement for Jones that he is the best and Jones's vacated title is also his now. Adesanya's coach Eugene Bareman says, It was not the win we were looking for. Israel feels like Cannonier is the next challenge at middleweight for him, unfortunately, that didn't happen for us".
"Israel has no interest in fighting Robert again. Honestly for us, it feels like that Robert fight just happened yesterday. I don't know whether that's because of the magnitude of that event or what, but that honestly seems fresh in our minds. When you look at the landscape at middleweight, there's nothing. We need the next challenge and, for us, that's moving up to 205 and fighting Blachowicz. That's the next biggest challenge in front of us and that's the one we want."
But the Polish champion isn't going to easy target for him; Jan says "I have heard that Israel Adesanya wants to face me next. No problem, if you are ready to fight in March, let's do this. Prepare for some firework guys". So if this match really happens it is going to be a winner takes it all match in which Izzy will be facing legendary polish power and Blachowicz will be facing 'The Last Style Bender's' wrath.
Also Read: Sean O'Malley denied a grappling match against James Gallagher, Bellator star claims